Maisie Williams praised as Arya Stark from HBO's hit series Game Of Thrones. Explore about her acting career and her early days!
People are talking about the character Arya Stark from HBO's hit Game Of Thrones. Who is Arya Stark? Let's know about her more!
Who is Arya Stark? Raised by a single mother
Arya Stark is the name of the character in GoT whilst her real name is Maisie Williams. Born on 15 April 1997, Maisie Williams spent her childhood days in Bristol, United Kingdom. Born as the youngest of four children, she has an older sister (Beth) and two brothers (James and Ted). Raised by a single mother Hilary Pitt Frances since her parents divorced when she was a child.
Her mother is a former university course administrator, who is now both a manager and personal assistant. Talking about her mother she is also a survivor of breast cancer. Maisie Clutton Primary School and Norton Hill School in Midsomer Norton.
Morning shows the days, her interest in acting began since her early life. Therefore, she later joined Bath Dance College to study Performing Arts.
Also read: Brenock O'Connor-Getting good opportunities after his acting as Olly in HBO's Game of Thrones!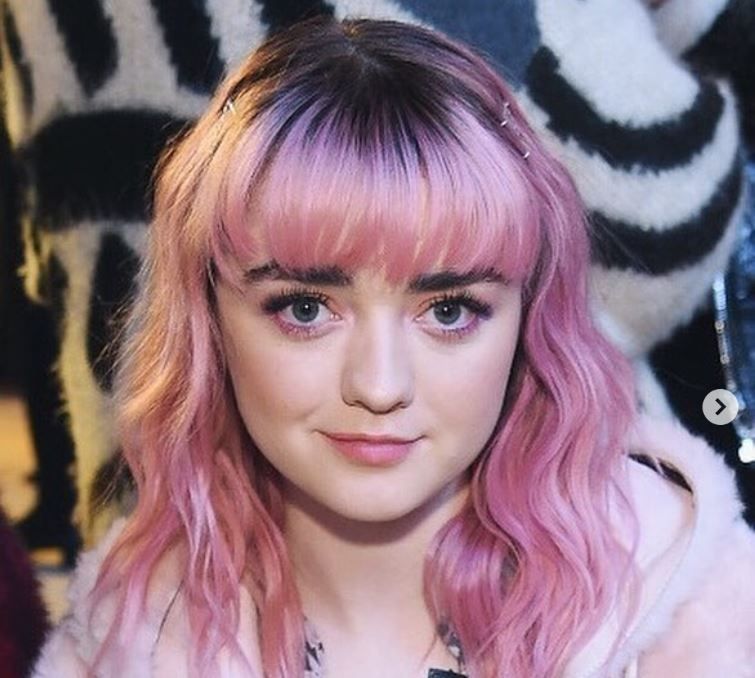 Appearance as Arya Stark: Gained praise
Maisie's passion for acting took her for the audition of HBO fantasy drama television series Game of Thrones (GOT). She got selected from a pool of 300 actresses across England. Therefore, her role as Arya Stark is her first role as an actress who won Portal Award for Best Supporting Actress – Television, and the Portal Award for Best Young Actor in 2012.
Williams was the youngest actress ever who won in the Best Supporting Actress category at the age of 15 years. This series began in 2011 which is ending in 2019. Its final season is being aired this month and fans are going crazy about it.
The success from GOT's character as Arya Stark in her acting career had a good starting. She also appeared in 3 episodes as Loren Caleigh in The Secret of Crickley Hall. Likewise, she also made an appearance in the 2014's Robot Chicken. The following year, she landed acting in Cyberbully which is a Television film and also on Doctor Who, a Television programme.
She also gave her voice in an Animated series titled Gen: Lock for the role of Cammie MacCloud. Maisie was featured in music videos such as "Oceans", "Rest Your Love", "Sing", "Sunday", "You Mean the World to Me", etc.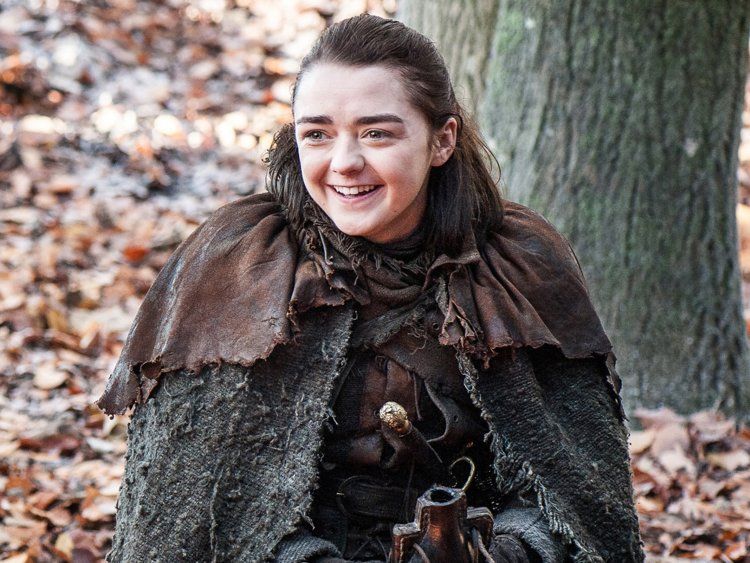 Maisie's Filmography
Her appearance in a Short film titled The Olympic Ticket Scalper was her first role in films. In the same year, she appeared in Heatstroke. She landed her acting in movies like Up on the Roof (2013), Gold (2014), The Falling (2015), The Book of Love (2016).
Looking forward to her filming career, she received roles on 2017's Mary Shelley and iBoy. The following year, she did two short films Stealing Silver and Corvidae. 
We will be seeing her on August 2, 2019, The New Mutants where she will be portraying the role of Rahne Sinclair/Wolfsbane. Also in The Owners whose releasing date and further details about the movie are yet to be revealed. 
We wish all the best for her upcoming projects!
Also read: Game of Thrones's Hodor- Kristian Nairn-an Irish actor and DJ has kept his childhood and educational background is hidden!
Personal life and social media
Talking about her personal life, Maisie and Caspar Lee (YouTuber) were seen together several times in 2014. As of now, she is in a relationship with Ollie Jackson who is a British racing driver. The Duo started dating since 2015. News about their separation or any kind of conflicts and disputes are not heard.
Therefore, they are enjoying their relationship and living beautifully. You can follow Maisie on her social media account has more than 9.3 million followers on her Instagram account and almost 2.35 million followers on Twitter @maisie_williams. 
A short bio on 
Maisie Williams:
Maisie Williams is an English actress. She rose to prominence after appearing as Arya Stark of Winterfell in the HBO fantasy television series Game of Thrones in 2011. For her role, she has also won Saturn Award followed by EWwy Award for Best Supporting Actress in a Drama. Back in 2014, she landed her first film debut Lydia Lamont in The Falling for which she has received the London Film Critics' Circle Award for Young Performer of the Year. more bio…
Reference: (gossipgist, thefamouspeople)