Major, famous American musician weds his fiancee Nichelle in an intimate ceremony in Texas!
For American singer Major, it indeed was a dream come true when he wed his sweetheart Nichelle in Texas in an intimate ceremony. This happened on 8 August 2020, People news outlet has confirmed exclusively. Know the reason why 8 August was chosen by the couple for this special day of their life!
Major and Nichelle and their wedding
It was a big day for the couple, American musician Major and his fiancée Nichelle on 8 August 2020. The two walked down the aisle together. It was not a very big affair considering the fact that large gatherings are still banned due to the coronavirus scare. Only close friends and family members were in attendance at this wedding held in Texas.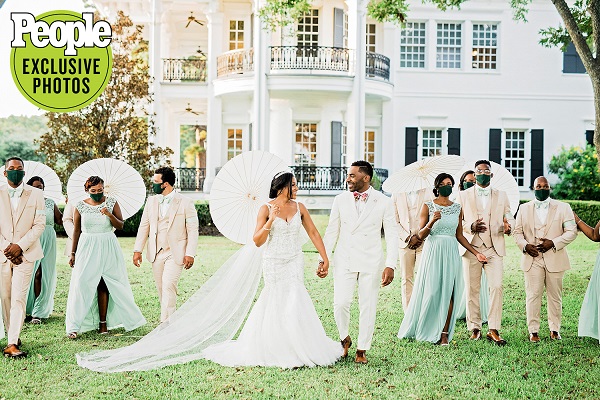 Major whose full name is Major R. Johnson Finley said:
"The ring feels a little odd on my left hand, but I'm finally married to the one I dreamed about,"

"So, I'll adjust."
Nichelle, 35 said:
"This is a dream come true. Literally!"
More about the wedding and the special wedding date
Also, read Elopements, micro-weddings, and virtual weddings are the coronavirus pandemic era alternatives to traditional weddings!
The wedding went smoothly despite the ongoing growing coronavirus concerns. The couple had ensured that safety and health of all the guests is not compromised while they come to bless them. Major, 36 and his new wife, Nichelle revealed to the publication the reason for choosing the particular date for their wedding. 8 is their favorite number. They said:
"Eight is our number: symbolic of new beginnings, prosperity [and] infinite love,"

"We prayed God would bless the day Aug. 8 to flow and still allow us to celebrate!"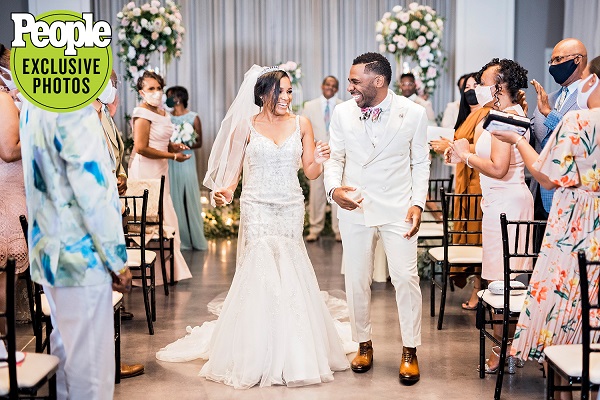 They planned their wedding in less than five months. They explained:
"In a way, that was difficult because no one could have imagined all of the impact the pandemic would have on this type of celebration,"

"With time, we were able to thoughtfully plan a way to continue with our special day and still adhere to the policies and regulations of our city and venue."
The couple's relationship and choice of wedding venue
Nichelle is his high school best friend's cousin. They first met in 2002. After his graduation, he took her to Olive Garden for a date. She did not seem much interested at that time but three years later when they met at a wedding, love sparks came in. They dated and in December 2019, Major proposed to her on a movie theater date and she said yes.
The wedding was at Sandlewood Manor in Tomball, Texas. They agreed on it because:
"We wanted a full day reflective of our love, style, and faith. Agape … Heaven on earth. [We wanted to give] our guests a day of escape from the noise and madness in the world."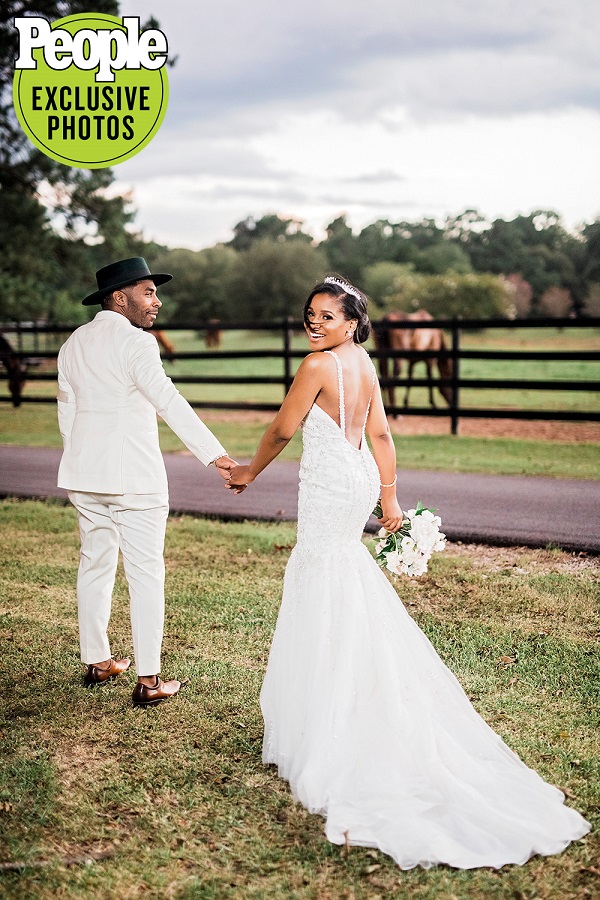 What's the occasion Linens and Décor did the décor and florals. Pastor Remus and Mia Wright officiated the ceremony. Major was wearing a white Well Groomed tux. And Nichelle wore a sparkling Morilee gown with a sheath silhouette, crystal beaded bodice and sweetheart neckline and a veil and trail. The bridesmaids were in pastel green dresses. For the reception, there was garlic shrimp and grits, lemon and herb marinated chicken skewers, mediterranean vegetable crostini, green chili mac, and cheese and mini blackened cod tacos.
On arrival, guests got champagne and Fuze spritzer popsicles from Brand Appétit's bike bar cart. There was music and guests could dance and have vodka.