Makeup in the times of coronavirus pandemic! What to do and what not to do?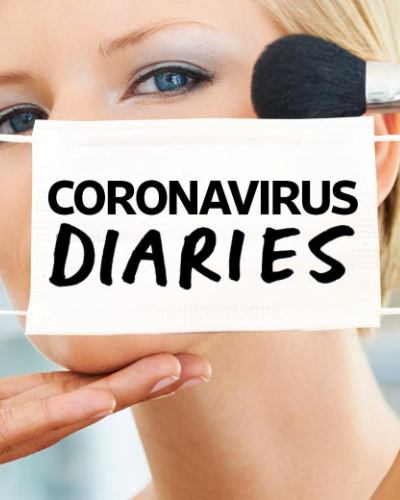 One cannot imagine a female venturing outside without makeup! The majority of women worldwide use it before they step outside their homes. Now, face masks have become an essential accessory and it covers more than half of the face! So does that mean that one should not do makeup?
Makeup in the era of coronavirus pandemic
Due to the mandatory wearing of face masks in public, women have begun to think whether they have to do away with makeup now. It is an overwhelming situation now and more than half of one's face is hidden behind the face mask. Real Simple spoke to three professional makeup artists to know their views and advice on these trying times!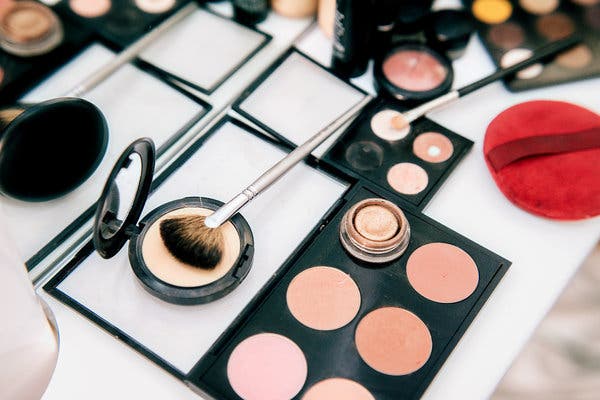 Glamsquad Artistic Makeup's Director Kelli J. Bartlett, Sephora Collection National Artist Helen Phillips, and LORAC Artistry Advisor Kelsey Deenihan spoke on how can make one's face beautiful even while wearing a face mask. They provided some simple and expert tips so that the makeup can be used and there is no risk of it getting smudged or upset due to the face mask.
Beauty tips related to makeup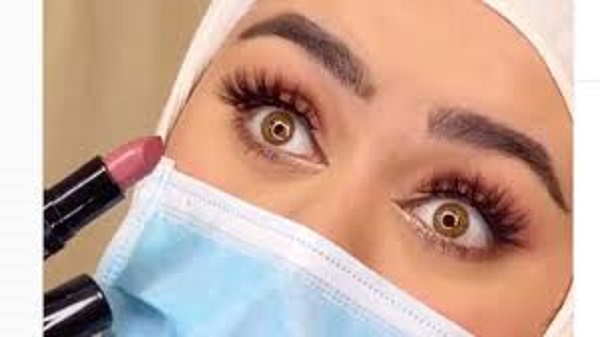 Sometimes, a face mask is worn for a long time. This leads to some frictional damage to the underlying skin. Hence to overcome the ill-effects of this, go for a heavier skin moisturizer before the commencement of a makeup routine. This makes a barrier and prevents the chafing of the skin.
Go for sunscreen on it always. Face makeup should be done minimally since the face mask can smudge it and it may end up coming onto your mask and staining it. Helen Phillips opines:
"If you can, wear less, and if you have to, wear long wear!" 

"I love Sephora's 10-Hour Wear Foundation ($20; sephora.com) because it can adapt to your desired coverage and is non-comedogenic."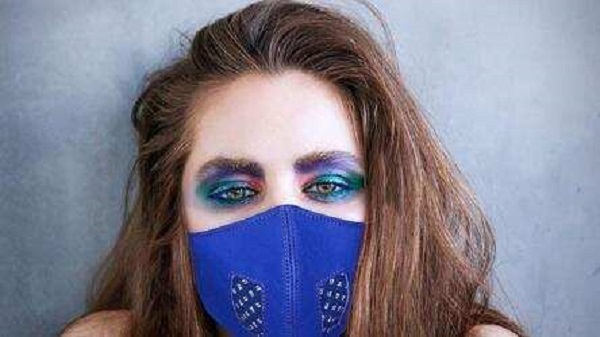 Another useful tip came from Kelli J. Bartlett who advises that use a light concealer especially under the eyes and press it into place for a natural effect.
Additional points on beautifying under the face mask
In order to cut down on smudging, go for a good primer and powder. Kelsey Deenihan recommends a mattifying primer, like Lorac Pro Mattifying Primer ($35; ulta.com). This grips the makeup well. And over this put a loose or pressed translucent powder.
As the mouth is covered, go for a making your eyes stand out with shimmery eye shadows and highlighters. Kelsey states:
"Draw attention to the eye using a shimmery shade that's easy to apply, like eye glosses. This draws in light and dries down to a metallic finish so that the attention immediately goes to the eyes,"
Helen adds:
"Drop the undereye eyeshadow pretty low—it opens up your eyes like you wouldn't believe!"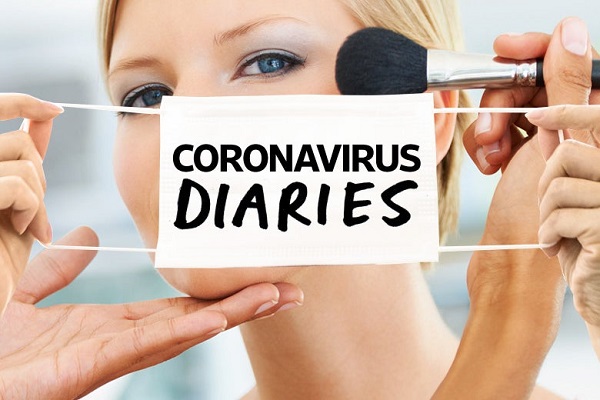 Complete this with a touch of highlighter especially in the inner corners to reflect light. Groom your eyebrows well. You can use a brow gel is necessary. Fill any sparse areas with a brow pencil. Also, curl your eyelashes and apply several coats of mascara over it. Avoid liners. Additionally, use lip balm instead of lipstick. Marnie Nussbaum, a dermatologist based in New York City says:
"Using a lip balm containing humectants and occlusive agents, such as shea butter, provides a protective barrier to keep lips from drying during your face mask."
Also, read Will mascara overtake lipstick after 2020 due to coronavirus pandemic and face mask use?