Maki Zenin-Jujutsu Kaisen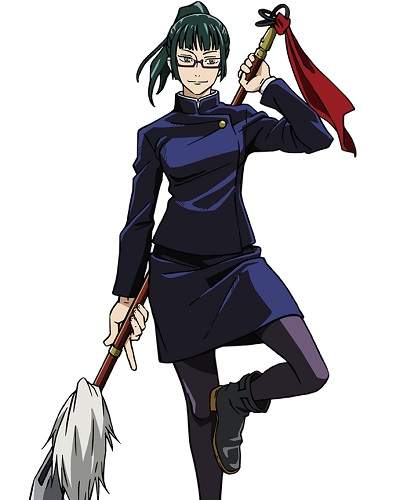 Who is Maki Zenin?
Maki Zenin is an important supporting protagonist of the Japanese anime and Mange series, Jujutsu Kaisen.
She is renowned as the second-year student of Tokyo Jujutsu High.  The character belongs to one of three big Sorcerer families, the Zenin family.
Know the voice actor of Maki Zenin 
The Japanese Voice actress, Mikako Komatsu is the voice behind the character. She is renowned for contributing her voice to the main protagonist of anime and manga, Heroman, Joey. Besides being a voice actress, she is also a singer and actress. Currently, she represents the agency, Hirata Office.
She is popular for voicing the Yu-Gi-Oh! Zexal II as Kotori Mizuki, Wolf Girl and Black Prince as Aki Tezuka, and Classroom of the Elite as Mio Ibuki.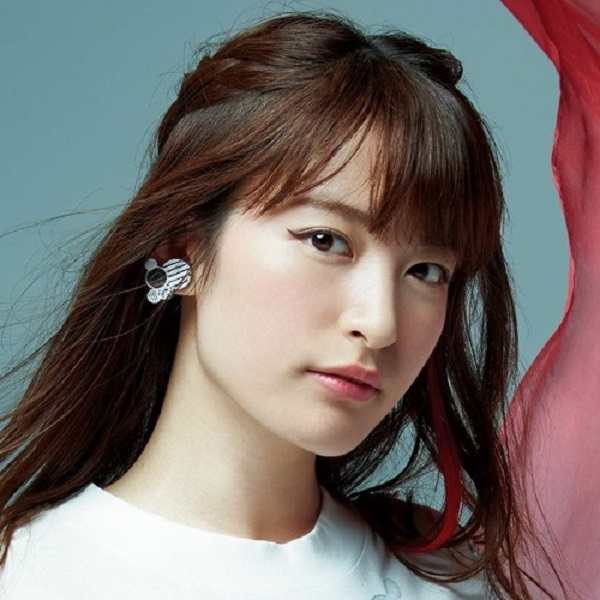 The English dubbed voice of the character, Maki happens to be the voice actress, Allegra Clark. She is renowned for voicing anime movies such as Dragon Age: Inquisition, Apex Legends, and Star Wars: Squadrons.
Last, in 2020, she voiced the video game, Medal of Honor: Above and Beyond. 
Maki Zenin- Birth Age, Siblings, & Childhood
Maki Zenin was born on the 20th of January as the daughter of the noble family, Zenin Family. She is the daughter of Ogi Zenin, brother of Naobito Zenin (head of Zenin Family).
She has a twin's sister, Mai Zenin with whom she shares the same birthdate.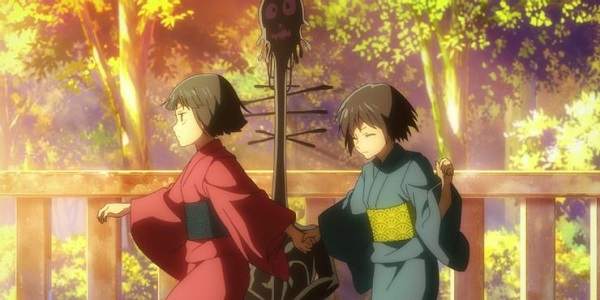 Despite being the daughter of the noble clan, she possessed no cursed power. As a result, her noble family always neglected and mistreated her. On the other hand, her twin sister, Mai possesses an incredible amount of cursed energy.
Despite not having any cursed power, she is a strong-headed character of the anime. However, her family rejected her due to no cursed power.
Maki's Love Interest
As of now, Maki is single. Also, she has not developed any kind of finding for another character of the anime. Currently, she is focused on being strong and proving that she is not weak without the curse of power to her family who rejected her.
Maki Zenin and Yuta
Maki shares a very strong bond of friendship with Yuta Okkotsu who also happens to be the main protagonist of the anime series, Jujutsu Kaisen 0: Jujutsu High (prequel of Jujutsu Kaisen).
Initially, she used to feel annoyed with Yuta with mixed emotion of shyness. However, when fighting side by side with Yuta, both of them understood each other and developed a strong sense of friendship.
Maki Zenin
| | |
| --- | --- |
| Birth Date | 20th January |
| Birth Place | N/A |
| Age | 16 |
| Height/ How Tall? | 5 feet and 7 inches (1.7 m) |
| Eye Color | Black |
| Hair Color | Black (manga) & Dark Green (anime) |
| Voice actor (Japanese) | Mikako Komatsu |
| Voice actor (English) | Allegra Clark |
Powers & Abilities 
Maki is a very skilled fighter when it comes to battles. As of now, she is ranked as the 4th Grade sorcerer. However, she is able to exorcise up to the grade 2 curse without breaking a sweat.
Besides that, she is a master when it comes to weapons. She can wield multiple weapons during battles. However, she especially fights with her spears and switches from time to time.
Being a member of the Zenin family, she has good knowledge of the inner aspect of the Jujutsu world. Also, she can instantly read and predict the next moves of his opponents in battle. Apart from that, Enhanced Strength, Speed, Durability & Vitality are some key ability of Mki.
Body Measurements: Height & Weight
She has black hair and dark green hair. She stands at the height of 5 feet and 7 inches and has a decent weight. When it comes to appearance, she puts on a black jersey, dark coloured shorts, and dark coloured collar and cuffs.
Also, read amazing facts about the black clover characters; Yami Sukehiro, Nacht Faust, and Asta.