Maks Chmerkovskiy, 42 Is Scared, Confused, Terrified While Leaving Ukraine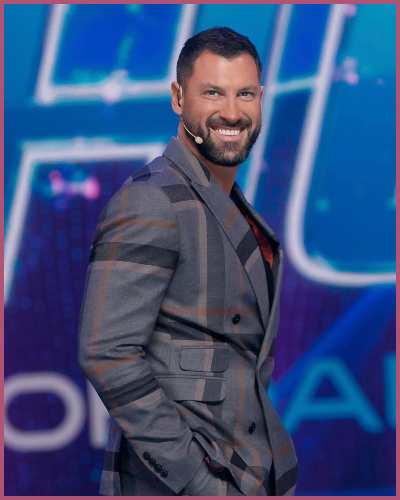 Maks Chmerkovskiy is an alum of the reality show Dancing with the Stars
Earlier this year, he went to Ukraine for the reality competition series World of Dance UA, when the Russians began the invasion
He was being captivity in Ukraine for a few days but was later able to escape 
---
'Dancing with the Stars' alum Maks Chmerkovskiy had fled Kyiv following the Russian invasion earlier this month.
He took to Instagram to share the situation in his native land and what he's been seeing and experiencing in Ukraine. Chmerkovskiy lived in Ukraine until age 14, and later he immigrated to the United States with his family in the 1990s.
He posted an emotional message while he being captivity in Ukraine after the country's invasion by Russia. He stated,
"I'm uneasy, I'm very scared … but I do know, at the very least, I have a chance. I have a passport and a way out. A lot of people here do not, and it's f***ing nonsense,"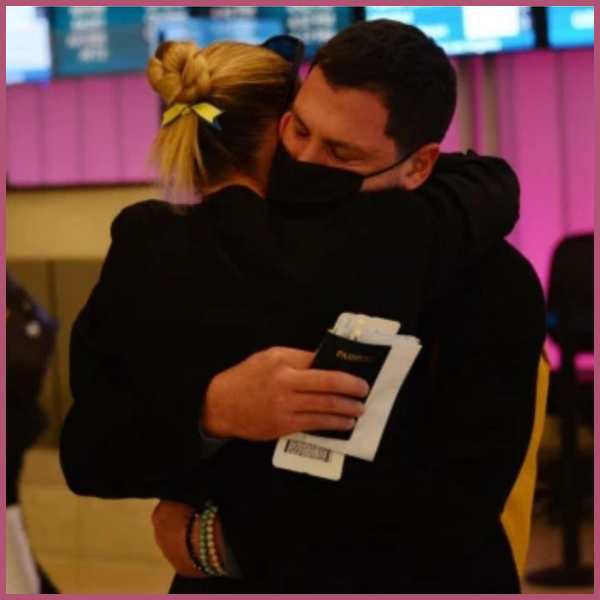 The DWTS alum had been keeping his fan base updated on his situation. He also stated that he had been arrested but he didn't say why. However, he was successful in fleeing Ukraine earlier this month. He makes his way to Warsaw (Poland's capital) on an overcrowded train.
Also read "Real Couple Goals!! Maks Chmerkovskiy & Peta Murgatroyd's Best Moments From Their Wedding Diaries; Click Here To See Their Cute Moments Together"
Escaped to Warsaw
He also kept updating while traveling via IG handles. "People everywhere. It's sweaty and claustrophobic," he wrote in his story. At one point, he feels touched when he witnessed a small youngster saying goodbye to his father.
He stated,
"What finally broke me is when I was watching an eight-ish year old boy, hysterically crying and not wanting to let go of his father. Verbatim: 'if you stay I want to stay too because if they kill you I won't be able to help.''"
He successfully arrived after a 23-hour train journey with 36 hours without sleep in Poland. When he arrived, he stated,
"I won't be able to express myself. I'm already tearing up and choking," the champion dancer said. " … I'm scared, I'm confused. I'm terrified. And I've just lived through some [stuff] that I'm going to need a lot of therapy for."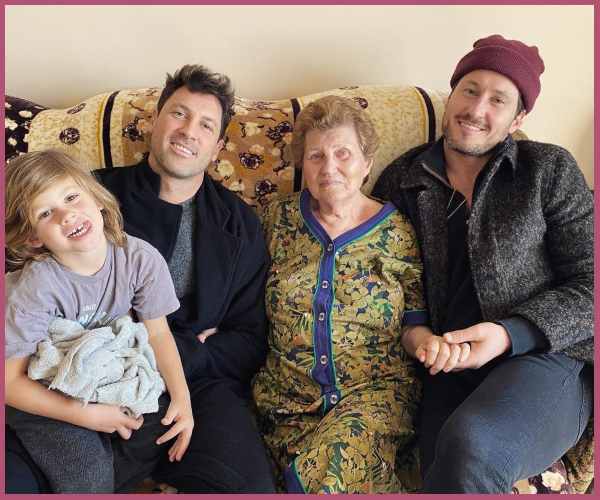 Also read "DWTS Maksim Chmerkovskiy is recovering from torn Calf injury and know about his Fiancee Peta Murgatroyd!! Are we hearing Wedding Bells Soon Now? All Detail of their Relationship!"
Why did Maks Chmerkovskiy had been in Ukraine?
Maks went to Ukraine for the reality competition series World of Dance UA, when the Russians began the invasion. In 2005, he made his first appearance in the hit ABC dance competition series during Season 2. He then won the competition in 2014 and served as a guest judge in Season 21.
Similarly, Chmerkovskiy married fellow "DWTS" star professional Peta Murgatroyd in 2017. The two together are the parents of a 5-year-old son, Shai.
Now, he is planning to go back to Europe to 'join efforts on the ground' for Ukraine.
Also read "Maksim Chmerkovskiy and Peta Murgatroyd's baby boy gets his first dance lesson from his Uncle Valentin Chmerkovskiy! Maksim shares this cute video! Click to find out!"
Short bio on
Maks Chmerkovskiy
Maksim Chmerkovskiy is a Ukrainian-American dance choreographer and instructor. He is also a Latin-ballroom dance champion. He is best known as one of the professional dancers on the American television series Dancing with the Stars. See more…