Insight on the Malia White and Tom Checketts' relationship timeline! Who is Tom Checketts? Also know about Malia's past relationship
Malia White is the reality TV star known for Below Deck Mediterranean. On the Bravo series, she worked as a deckhand on a yacht named the Sirocco.
She is a diver who underwent professional training by taking a certified divemaster course. Malia received her captain's license in March 2017.
Malia White and Tom Checketts relationship timeline
The Below Deck Mediterranean star Malia White and Tom Checketts are not together anymore.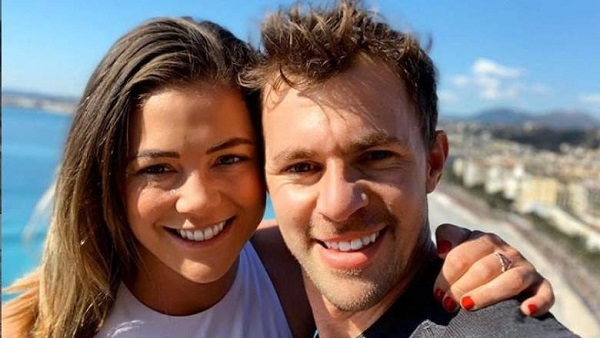 October 2018: Malia White and Tom Checketts met each other in October 2018. She hinted that they were working together when they first crossed paths.
May 2020: Malia posted a picture with Tom and indicated that they were in a long-distance relationship. She captioned it,
"Missing weekends in Amsterdam with Tom Checketts,"
June 2020: Malia and Tom revealed they are dating when the new season of the Bravo TV series Below Deck Mediterranean premiered. She revealed that they have been dating for more than a year. They were in a committed relationship. Hannah Ferrier asked her if she has a boyfriend to which she revealed that she was dating British Chef Tom.
August 2020: On the 3rd August 2020 episode, Captain Sandy Yawn asked Tom to take over as a chef. Malia said,
"Tom coming on board as the chef was a nightmare. On a selfish level, I wanted this to be about me becoming bosun, and I think Tom coming on board, it's now Malia and Tom. We're like a team,"

She wanted this season to be all about her which did not happened due to Tom joining them.
Also read New Neighbors Selena Gomez and James Charles talks about Rare Beauty over facetime! Know about her relationship status and net worth
More on their relationship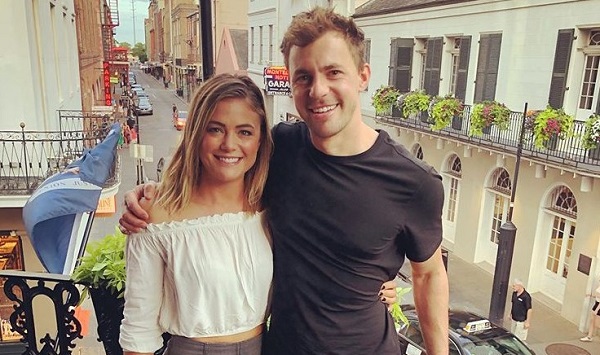 September 2020: White deleted her pictures with Tim on Instagram earlier in September. She shared a story on Instagram which wrote "You were my cup of tea but I drink champagne now". Fans were wondering if she and her boyfriend have split. They have unfollowed each other on Instagram as well.
28th September 2020: Malia is currently single. She confirmed that she has split from her boyfriend and costar Tom during her appearance on Watch What Happens Live with Andy Cohen on 28th September 2020. White said,
″I am single, yes. I am very much single. This industry is tough. We work apart for a long time. There are some bad apples out there.″

She revealed that spending time apart from each other for long time effected negatively in their relationship. It is suspected that Tom cheated on her. White said,

″Tom and I are done, I'm single. That's the downside to this industry. It's really tough to work apart and work on these boats. Obviously, you've seen it, attractions happen and things happen.″
Who is Tom Checketts?
Tom Checketts is a professional chef who comes from a family of chefs. His parents are chefs and food lovers. He has trained as a pastry chef in the UK's finest restaurants, including Restaurant Gordon Ramsay in Chelsea. He has 9 years of experience working on yachts as a head chef.
Tom joined the crew of Below Deck Mediterranean halfway through the charter season at the request of Captain Sandy Yawn.
Malia White and Wesley Walton's relationship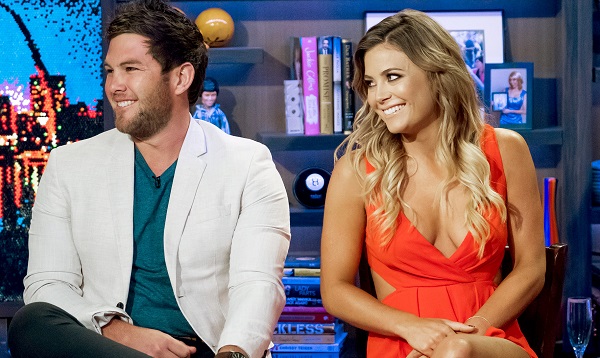 White was in a love triangle with chef Adam Glick and bosun Wesley Walton when she joined Below Deck Mediterranean. When she first joined the ship, she was secretly dating Adam. But she chose Wesley over him. She was dating him till 2018. They ended their relationship after which she started dating Tom Checketts.
Also read 'Gossip Girl' Jessica Szohr And Boyfriend Brad Richardson Pregnant With Their First Child; Get To Know Her Baby-Daddy And Their Relationship!
Short bio on Malia White
American Malia White is a diving instructor and reality TV star. White is renowned as the crew member of the Bravo's reality TV series, Below Deck Mediterranean. Read more bio…