Mama June Secretly Marries Boyfriend Justin Stroud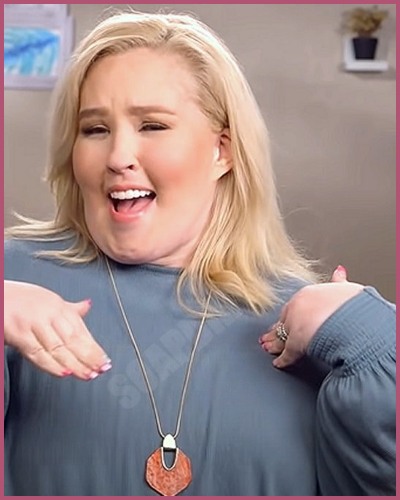 Mama June Shannon is secretly married to her boyfriend Justin Stroud.
Mama June: From Not to Hot star June secretly married her boyfriend on March 23 at a courthouse in Georgia.
The news never flashed out until today, let's have a glance at their love life.
---
Mama June Shannon revealed her hidden marriage 2 months after she legally vowed as Mrs. Stroud.
Mama June Shannon's marriage
Mama June is trending all over after she had a secret courtroom wedding. Her marital status is married and she put a shocking reaction on fans after revealing it 2 months after having an intimate yet secret legal courtroom nuptials in Georgia.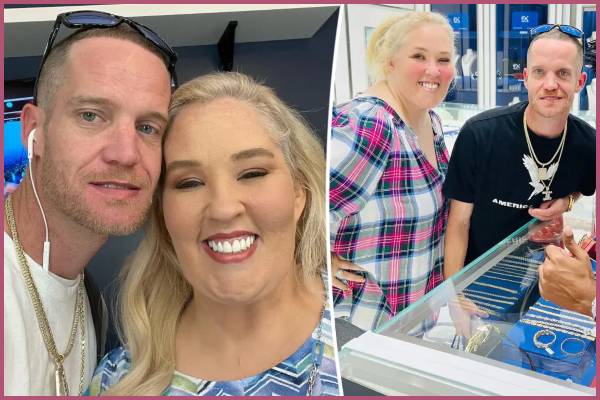 What does Mama June feel about her boyfriend?
The reality star recently became the wife of auto mechanic and tattoo artist from Alabama, Justin Stroud. Upon being asked about her relationship she earlier said.
"We were best friends and we decided to take it to the next step in the last eight months."
Her ultimate journey with her newlywed husband is amazing as she says,
"It's been amazing like you know, he's helped put the pieces back together."
The reality star feels he is perfect for her and exclaims,
"Justin is an amazing person and he understands everything I've been going through."
Eventually, she addresses her possessiveness toward her husband Justin Stroud. She added,
"I've been able to share stuff with him that I've never been able to share with other people – not even my kids and so it's really nice to have that partnership."
Also, Read Mama June flaunts her curved body in an Iconic Baywatch Swimsuit after the weight loss; Scroll to know the journey of her amazing weight loss
Relationship Timeline
Justin Stroud
Mama June Shannon is married to Justin Stroud. The reality star first had engagement rumors back when they went pair ring shopping at a Kay Jewelers store in the Auburn Mall in Auburn, Ala.
Meanwhile, while in a relationship Stroud was arrested in Florida in February. He was then released from jail in mid-March on an outstanding warrant for drug charges at a gas station.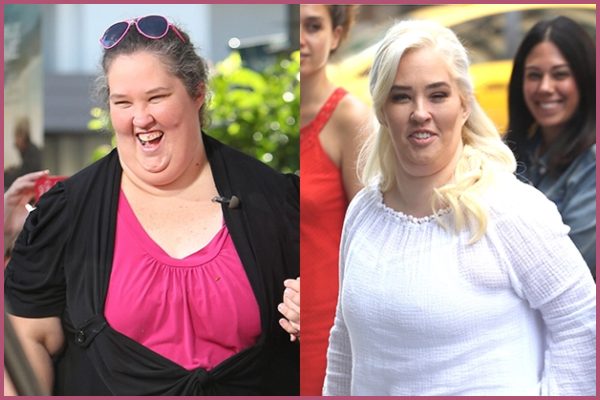 Mike Thompson
Mama June was related to Mike Thompson and had a daughter Alana Thompson (b. 2005). They even got engaged at one point but are no longer together.
David Dunn
June has dated ex-convict David Dunn. She welcomed baby Anna Shannon on August 28, 1994. Their relationship ended when Dunn went to prison for stealing a gun in 1995. He also stole several cartons of cigarettes leading him to jail in 1998.
Michael Anthony Ford
Mama was also romantically linked with a convicted sex offender Michael Anthony Ford. She shares two daughters, Jessica Shannon( born October 12, 1996), and Lauryn Shannon (b. January 7, 2000) with him.
Also, Read more about Mama June Shannon Looks Slimmer Than Ever flaunting 300lbs in Body Hugging Red Dress at the TV Premiere!!