Mama June Shannon Looks Slimmer Than Ever flaunting 300lbs in Body Hugging Red Dress at TV Premiere!!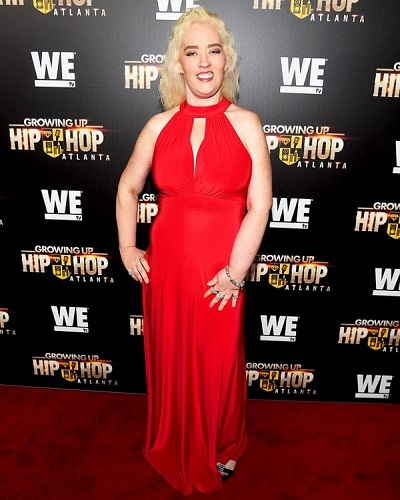 Mama June Shannon is back and looking hot
She hit the red carpet at the premiere of WE tv's Growing Up Hip Hop: Atlanta on Tuesday, May 23,
Shannon showed off her new slender figure in a red dress
---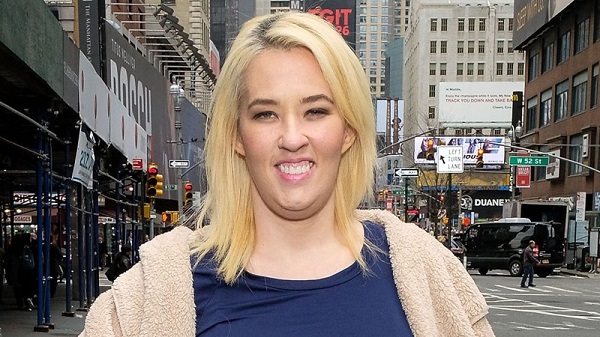 June Shannon with drastic body transformation
The 37-year-old Here Comes Honey Boo Boo star, Mama June Shannon, who recently dropped 300 lbs. in a drastic body transformation, stole the show at the premiere of WE tv's Growing Up Hip Hop Atlanta walking the red carpet in a red halter-top dress with a plunging neckline.
She accessorized the look with multiple statement rings, a silver bracelet, and black sandals, and wore her short blonde locks in waves.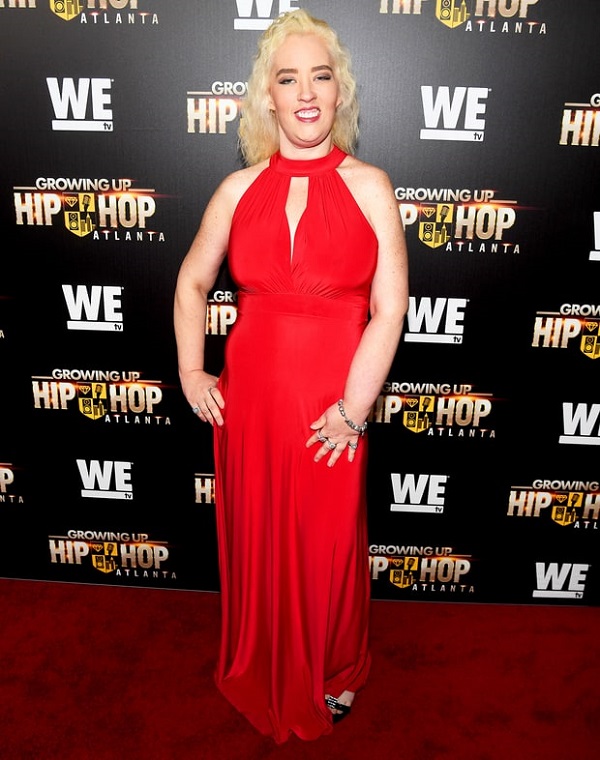 She looked different than ever. Her body suited her perfect attire and It was a far cry from the last time Shannon walked the Growing Up Hip Hop premiere red carpet — in January 2015.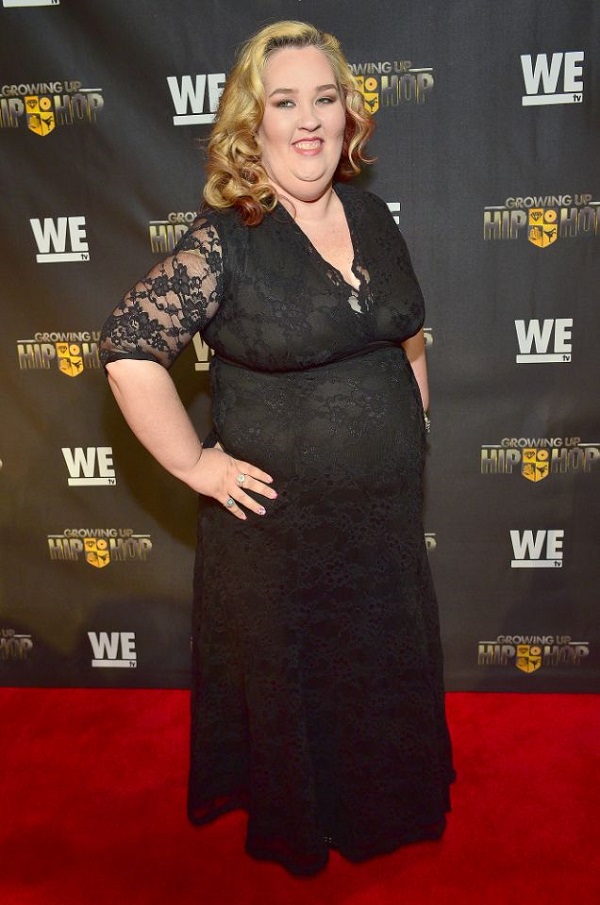 Shannon walked the red carpet with her daughter Alana "Honey Boo Boo" Thompson at the premiere in Atlanta. The Here Comes Honey Boo Boo alum, 11, rocked a sleeveless blue dress and white platform sandals.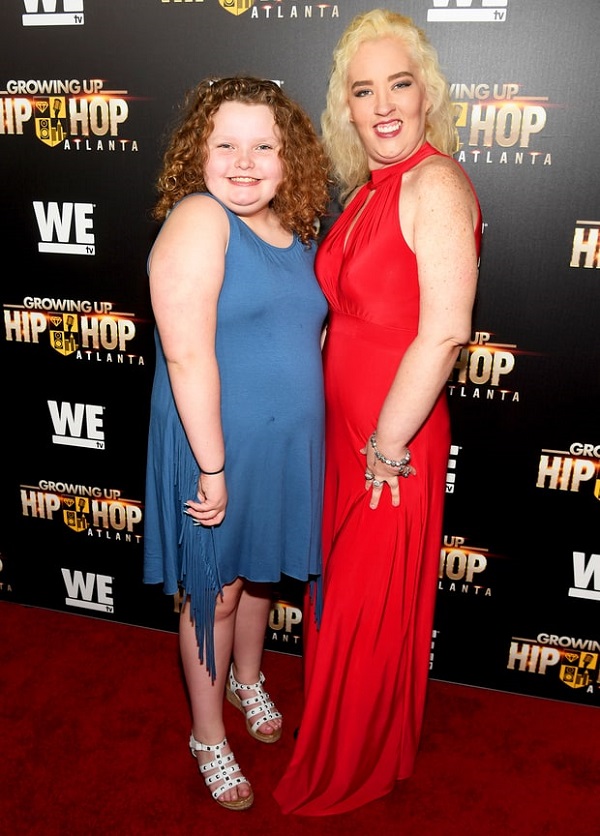 Shannon first revealed her jaw-dropping transformation on the March 31 episode of From Not to Hot. She underwent multiple procedures, including gastric sleeve surgery and skin removal, and stuck to an intense training plan over the course of the season.
Shannon ultimately dropped nearly 300 pounds from her 460-pound frame. Viewers watched Shannon's stunning transformation on WE tv's Mama June: From Not to Hot as the reality star spent upwards of $75,000.
"I'm happy that I went through with it and got what I wanted," the reality star told Entertainment Tonight in April. "I've been wanting it a long time. I'm always doing stuff for everybody else and never myself, so this is pretty much myself."
"It's kind of crazy," Shannon told PEOPLE Now in April. "A lot of people don't recognize who I am until I talk… it's kind of like I'm in my own disguise."

"Normally when I walk through the streets, everybody notices me, and now it's like nobody [does]," she added.
Shannon — who weighed in at 460 lbs. at her biggest — previously told PEOPLE she plans on keeping the weight off with better food decisions, exercise, and portion control.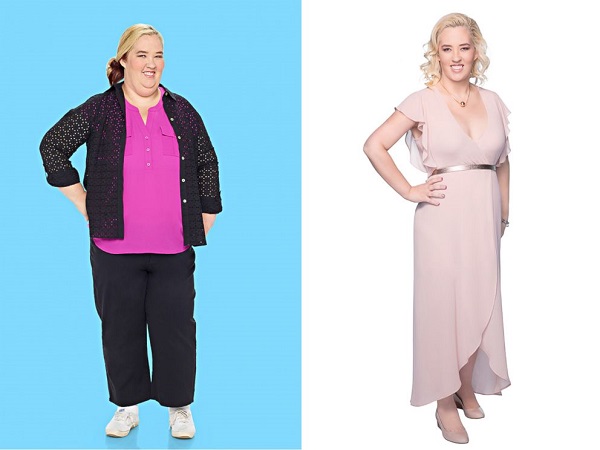 "I can promise you I'm never going back to that size," she said. "I'm happy where I'm at."
With her weight finally under control, Shannon hopes her daughters Lauryn "Pumpkin Shannon," 17, and Honey Boo Boo, 11, will embrace the same lifestyle changes, though it's not something she's forcing on them. (Shannon also has a 20-year-old daughter Jessica "Chubbs" Shannon and eldest, estranged daughter child Anna "Chickadee" Cardwell, 22.)
"I do worry about their health, but I'm not going to say, 'You got to eat salads all the time,' " Shannon explained. "I've seen Pumpkin and Alana lose and gain weight, but I don't want them to end up like I did at 460 lbs. Who would want that?"
Short Bio on June Shannon:
Georgia-born Mama June Shannon is popularly known as June Shannon. She was born on August 10, 1979. June possesses American nationality. She is the mother of famous child star Alana 'Honey Boo Boo' Thompson. Additionally, she is a TV personality and a public figure.
Presently, she is a prominent figure among the media for her appearance in her own family reality show. The show is named, "Here Comes Honey Boo Boo". It appeared from 2012 to 2014. Previously, she appeared on TLC's "Toddlers & Tiaras" with her daughter Alana.- See more at…