Man Of Hello Kitty!! Retired Japanese Cop Masao Gunji Holds Guinness Worlds Record With The Largest Hello Kitty Collection; Click To See The Images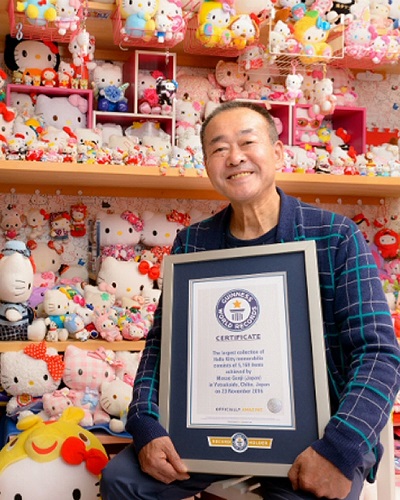 'Hello Kitty' toys are very famous among the people all around the world. Japan's global icon of cute was introduced in 1974 and is now one of the country's most famous exports. But what if someone is too fascinated towards it? The retired Japanese cop Masao Gunji owns a largest Kitty collection in the world. He is Guinness Worlds Record holder with the huge collection of Hello Kitty. He grabbed the spotlights after The Guinness World Records started new weekly video series called Meet the Record Breakers – Japan Tour. Let's know more about the cop through the video which shows his house and the collections.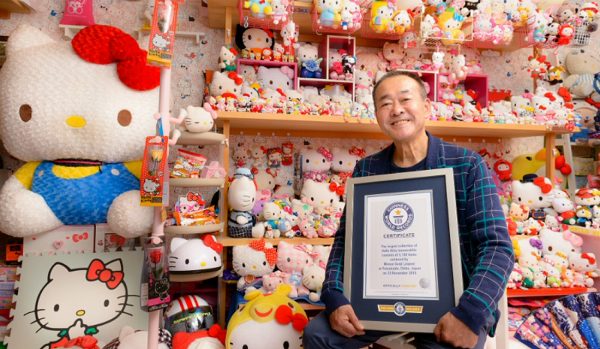 The man with the largest Kitty collection holds Guinness Worlds Record
Guinness Worlds Record posted a series called  Meet the Record Breakers – Japan Tour in which they showed the world record holders in Japan. They shared the video in which they visited the house of Masao in which he has the huge collection of Kitty. He has above 5,000 collections of Hello Kitty products. With 5,169 items, Masao holds the Guinness World Record for the largest collection of Hello Kitty memorabilia. The video shows the Gunji's lovely baby pink house lined wall to wall with Hello Kitty merchandise of all sorts. The collection includes plushies, bento boxes, stationary, motorcycle helmets, kitchenware, and much more.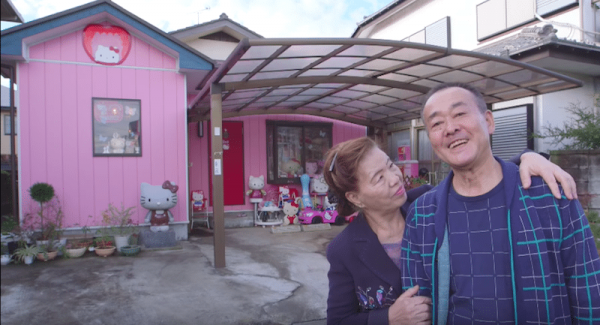 He also mentioned that he started his collection of Hello Kitty products over the course of the past 35 years with the help of his wife. His collection wouldn't be complete without the help of his wife. Talking about why he liked the Sanrio character, he said it was because of her expression. Furthermore, he said:
 "For some reason when I'm sad, she looks a little bit sad as well and when I am happy, she looks happy. Hello Kitty has always cheered me up when I was unhappy."
The record holder Gunji who doesn't stay in the property spend around 30 million yen ($267,000) on thousands of items, including the house. Guinness World Records recognized him in last November for his massive collection.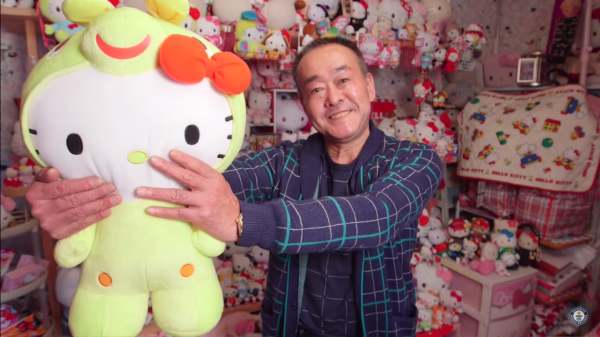 The largest collector of Kitty also owns bear Kitty's iconic red bow. His wife also fully supports his passion. She says:
Gunji's wife Yoshiko says she fully supports her husband's passion.
"I don't care how much he spends on Hello Kitty. People need to make a mark on the world, and Hello Kitty is the one he lives for," 
Furthermore, she added:
"This is his dream."
Click to read more on A firm in Japan is offering short-term rental units for corona divorce cases!