Manchester City has clinched the Premier League title as Manchester United faced a shock defeat to West Bromwich Albion at home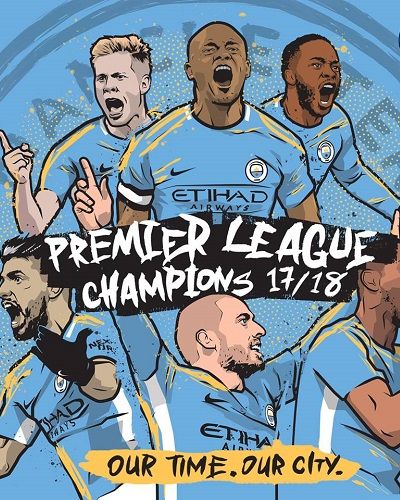 Manchester City has recently won the 2017-2018 Premier League as their rival Manchester United faced a shocking defeat to West Bromwich on Sunday.
West Bromwich Albion thrashed United 1-0 at their own home.
---
On Saturday, City thrashed Tottenham 3-1. Soon after the match, Pep Guardiola also said that he will rather play golf with his son rather than watch United play West Brom.
A week ago, Manchester United had made an exceptional comeback in a 3-2 win over City where Paul Pogba scored a brace and Chris Smalling secured the victory with the third goal. During the match, Alexis Sanchez assisted Pogba and Romelu Lukaku also played brilliantly.
INI ADALAH MOMEN KITA ?
CITY KITA.

JUARA Premier League 17/18 ?#MCFCIndo pic.twitter.com/Zk7LQy2oXo

— Manchester City FC (@mancityIndo) April 15, 2018
West Brom Jay Rodriguez scored the only goal of the match in the 73rd minute. City secured their title with 16 points clear lead to second-place Manchester United.
Furthermore, Pep Guardiola's side has won the league with five games to go. With 33 games, they have 87 points whereas United is in second place with 71 followed by Liverpool with 70 in 34 matches and Tottenham with 67 points.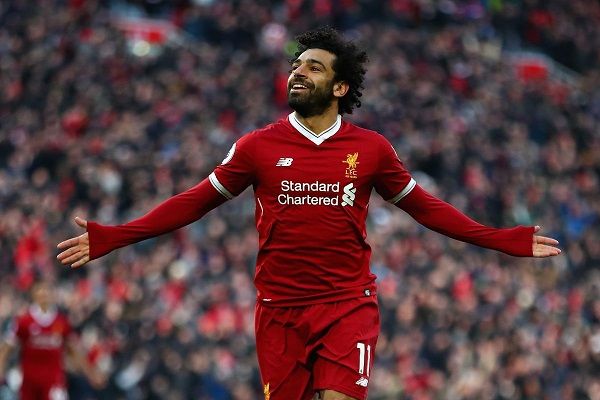 As the Blues won the title, here are some interesting records from this season,
Sergio Aguero is in third place for most goals with 21 goals in the league after Mohamed Salah and Tottenham's Harry Kane.
Furthermore, Kevin De Bruyne has secured the place for most assists with 15 assists followed by City's Leroy Sane and David Silva with eleven each. It means the top three contenders are from Manchester City alone.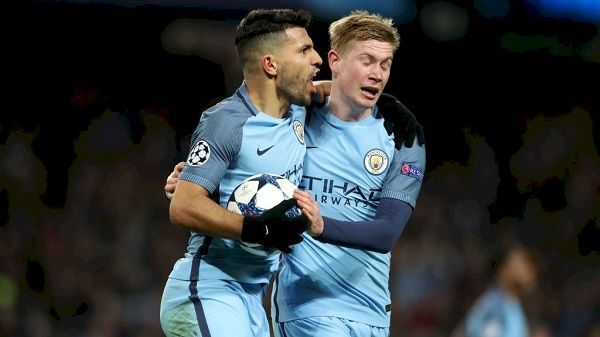 Besides this, City has conceded 25 goals this season which is the best record this season. Additionally, their 14 clean sheets are second-best behind their rivals Manchester United with 16 clean sheets.
As Pep's side won the title, it equals the English top-flight record of Manchester United (1907-08 and 2000-01 and Everton 1984-85) which all of them had won the league with five games to spare. This season, City only faced two defeats one was a 4-3 loss to Liverpool and a 3-2 home defeat to United.
As Guardiola claimed the title for City, he added another league title to his career. Previously, he won the Bundesliga with Bayern Munich and La Liga with Barcelona. Now, Pep has already bagged his two silverware for City first came as Carabao Cup and now the Premier League Title.
You may like to read Real Madrid has made Chelsea forward Eden Hazard their major target over Mohamed Salah for this summer whereas Manchester City is also in the race to sign Hazard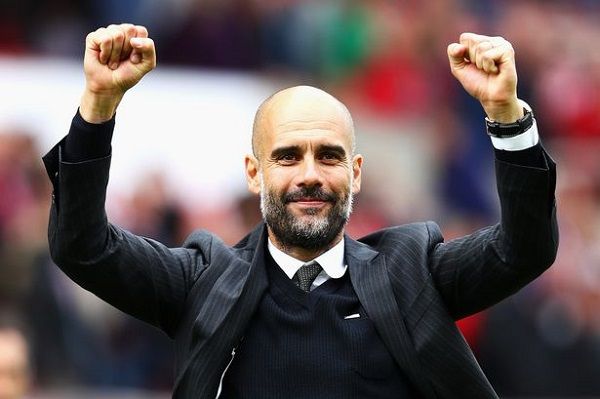 City captain Vincent Kompany tweeted as he won his third league title with the club,
 "Champions. What a great feeling!! So happy to be able to share another trophy with our amazing fans."
Also read Manchester United are front to sign the Arsenal striker Alexis Sanchez for £35 million after Manchester City pulled out their interest