Mandy Rose and Otis Dozovic kissed each other? Thoughts of Otis on Mandy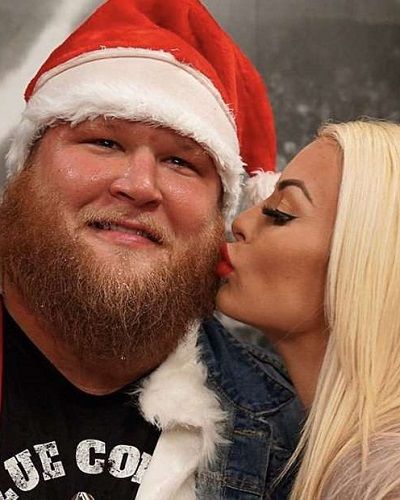 Mandy Rose and Otis Dozovic ar
e together at present. Recently, on Instagram Live Video, Otis revealed that he expected his on-screen love interest Mandy Rose would ignore him when they met for the first time at WWE's Performance Center in 2015.
To his surprise, she ended up speaking to him for 30 minutes.
---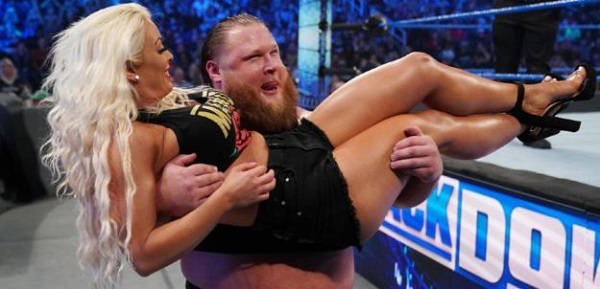 He said that he thought Mandy to be like a girl who would be more interested in talking to guys with six-packs or eight-packs, so he was surprised when she continued speaking to him for so long during their first meeting.
Otis said,
"When I said 'hi' to her the first time, she literally spoke to me for about half an hour. It was just like, we didn't know each other, I had just moved from Colorado. We had been training at the Performance Center. That meant a lot to me for her to speak to a newbie, a guy who had just moved to the Performance Center."
Also read Hilaria Baldwin reveals that her husband Alec Baldwin had not kissed her until 6 weeks after they started dating!
Mandy Rose and Otis Dozovic Kissed
When Otis defeated Dolph Ziggler in the WWE WrestleMania 36. When Dolph was struggling to try and make the cover Mandy came down and confronted Deville. She slapped her right in the face and threw her into the ring.
After that, Mandy got into the ring and Dolph asks what she's doing and she goes down for a low blow to Ziggler. Then, Otis nailed the Caterpillar and made the pin, and won the match.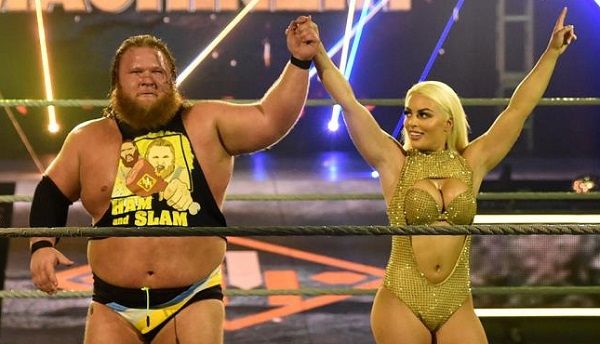 After his win, Mandy and Otis celebrated by sharing a kiss. Mandy leaped into his arms and they kissed each other. Otis once tweeted the bikini photo of Rose and called her his future wife.
Likewise, he again tweeted another photo of Mandy and called himself lucky to have her as a future wife. He even described Mandy as one of the most beautiful women alive. They have been dating for a pretty while now and Mandy Rose noted that he has a man in her life named, Otis.
Previously, she was engaged to Michael Lubic in 2016 as a New York restaurateur. They dated for five years. They ended their relationship after five years and called their engagement off.
Also read "La La Land" Star Emma Stone Engaged To Her Boyfriend Dave McCary; Shared Adorable Snap On The Instagram. What is the cost of her diamond ring?
Mandy's Twerk on Instagram
Mandy Rose revealed that she got famous after taking selfies. After that, Rose started her career in the bikini competition circuit and it soon translated into a role on WWE Tough Enough.
Recently, she gave her fans some entertainment with her Instagram story post. She revealed that she could not sleep and needed some help. Mandy showed some moves on Drake's Toosie Slide song.
She is an American professional wrestler, TV personality, and fitness competitor.
Source: Instagram, Sportskeeda, The Overtimer