Many Actress Came In The Support Of Catt Sadler And Slammed E! Over Pay Gap On The Golden Globes !! Sadler Thanks Them For Supporting Her
Catt Sadler came to the highlight after she left her position on E! over a pay disparity. After her decision, many people including celebrities came to her support and slammed E!.
Recently, Catt appeared on the red carpet for Golden Globes. At the event, many actresses supported her on her decision and slammed E!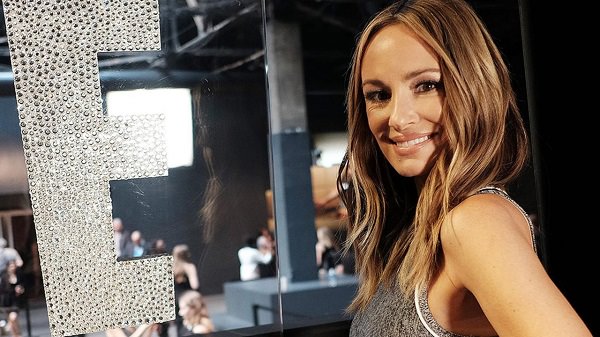 Catt Sadler thanked actresses for supporting her 
Later on, Catt took the Instagram story and called out actresses Debra Messing, Eva Longoria, and other famous names to thank them for the support.
On Monday, January 8, she wrote on her Instagram story:
 "To the sisterhood of strong women using their voices on my behalf — I'm humbled, grateful, and beyond inspired by your relentless pursuing of what's fair for ALL women,". I salute you, love you, and miss you too. #TimesUp." 
Moreover, for her second story, she added a link to the Time's Up website. This Golden Globes Red Carpet, actresses walked on a black showing their supporters who have been sexually abused and harassed in the workplace.
 

"With Time's Up, we support gender equity and equal pay, and we hope E! follows that lead with Catt, as well. We stand with you, Catt,"
Messing also took the live broadcast and talked about E! on the pay disparity. She said:
"I was so shocked to hear that E! doesn't believe in paying their female cohosts the same as their male cohosts. I miss Catt Sadler. So we stand with her. That's something that can change tomorrow, you know. We want people to start having this conversation that women are just as valuable as men," 
Catt Sadler left E! over a pay dispute 
After knowing her co-host is making double of her for several years, Catt Sadler quitted her position on E!News. Catt has served in E! for several years and also appeared as a host of Daily 10 and then E!News since 2006.
She took the step when an E! executive informed her of the "massive disparity" in pay around the time. When she knew about renewing the contract, she took out the issue.
Moreover, in the note, she also included that E! refused to take into account her "two decades experience in broadcasting". She and her co-host  Kennedy whom she mentions her close friend started the same year on the network. Read the whole story here…
More About Catt Sadler
Catt Sadler is an American television personality and anchor. Previously, she hosted E! News, E! News Weekend and Daily Pop. Moreover, she got huge recognition after came in the E! News and also ranked one of the top 10 up-and-coming broadcasters in entertainment. See more bio…