Marci Miller Loves Her Husband than anything. Revealed her marital life!!! Maybe she is pregnant..let's find out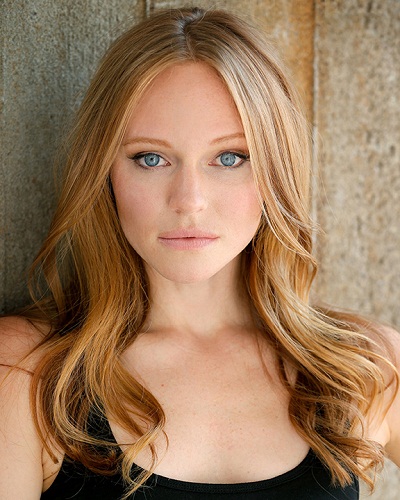 Marci Miller who played the outstanding character in "Days of Our Lives" has a successful name in the industry. Having the successful name in the industry, she also has a successful marital life. She is a lucky person when it comes to her personal life. She is happy in her married life with her husband who she keeps gushing about in her social sites.
She is active in the entertainment field since 2009 and she is still active in it. She debuted from the film "The Perfect Girl" where she portrayed the character of Brandi in 2009. Then she appeared in the films "Aspect Radio" portraying the character of Nicole and "The Amateur" portraying the character of Jessica in 2014. Her career has started to blossom in the entertainment field. Her character took on another level of success when she was offered a lead role of Sarah in "American Fable" in 2016. With his impressive acting, he has been successful in impressing his fans and critics.
Let's dig deep to know in detail about her married life!!!
Their infinite love for each other
Marci Miller has been happily married to her husband, Ryan Matteson for a long time. Ryan runs an organic farm-to-table business called KaleCart and Miller helps her husband run it. The star has not been that open about the relationship in public, and thus, the date of their marriage has not been disclosed. However, there is abundant love between the two as the social media posts of the pair suggests. Miller's social posts state that her husband is her favorite human. Ryan too has not backed down from being open about his relationship with his wife over the social media.
Are they blessed with any children?
We now know that the two have immense love for each other. But do they have a child who would add more strength to their marital bond? Well, the couple has not spoken about them having a child and thus, one might assume that they might have plans for this but not in the immediate future. But one post from Miller made people curious. In the image, she had a belly bump; however, the caption made it clear that she was not pregnant. The caption said,
"This is not real life #PREGNANT"
Short Bio on Marci Miller
Bold and beautiful Marci Miller is an American renown actress, model, and singer. She is best known for her role as Abigail Deveraux on the NBC soap opera Days of Our Lives. More Bio…