Marcia Murphey and singer Neil Diamond ended their marriage after 25 years! Know about their married life, children, divorce, net worth, biography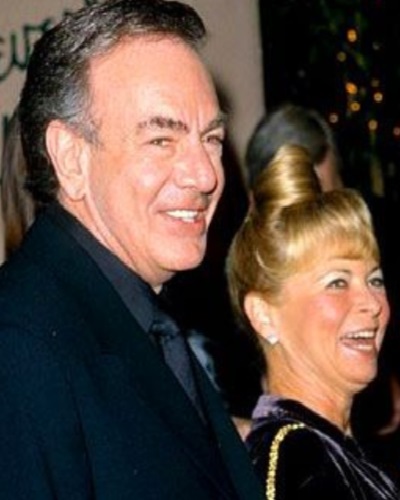 Marcia Murphey is a former TV producer. Marcia is also the ex-wife of American singer-songwriter Neil Diamond.
Among all three of Neil's wives, Marcia is the longest he was married to.
---
Marcia Murphey and Neil Diamond
Marcia Murphey and Neil Diamond started dating each other when Neil was still married to his first wife. They met while she was a production assistant.
On 5th December 1969, Neil and Marcia decided to get married and walked down the aisle. They sold their home and promptly moved into their Malibu beach house up the road from the Peters/Streisand summer place.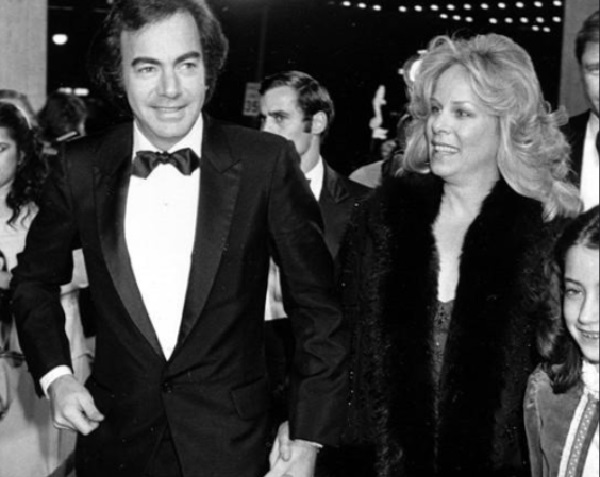 Together they had two children Jesse and Micah. During the birth of their second child, Marcia turned down a staff job at the American Civil Liberties Union. Her first priority was her family.
Neil used to say,
"She is keeping my sanity intact because she is saner than I am. None of my careers would have been the same without her."
Also, read Who is Jessica Mulroney? Know about her married life with her husband, children, controversy, net worth, and biography
Divorce after 25 years
Something went horribly wrong in their married life. So, they decided to end their married life and divorced in 1955. Neil handled her over $150 million for divorce settlement which was called one of the largest in history. He was questioned about the huge amount of money rather he said that she was worth every penny.
Neil said,
"That's what the newspapers said but it wasn't true. Somebody made up a number which was totally untrue, 
He added,
"I told my former wife, 'Honey, I wish it were true. I'd love to give that to you.' But musicians don't make that kind of money. Businessmen and thieves make that kind of money. Yes, there was guilt involved. We'd been married for 25 years and it was difficult."
Who is Neil Diamond married to at present?
The American singer did not lose faith in marriage after two failed marriages. On 12th April 2012, he walked down the aisle with Katie McNeil. He announced the news of their marriage the next day. They got engaged in September 2011.
Neil wrote,
"Katie and I got married last night, we wish you all could've been there. It was magical! Love, Neil."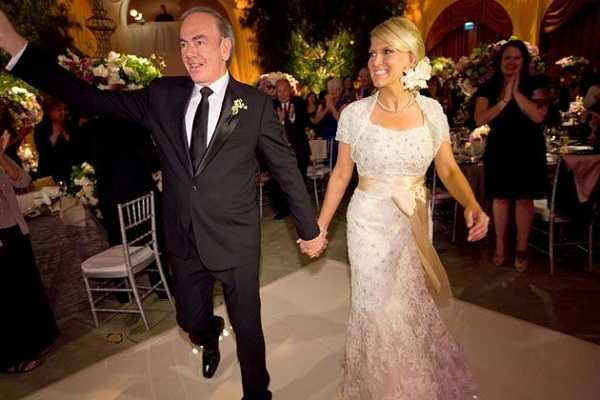 Their wedding was held in LA in front of family and friends. It was Katie's first wedding. He made an album Melody Road on their relationship.
He said,
"There's no better inspiration or motivation for work than being in love. It's what you dream of as a creative person. I was able to complete this album – start it, write it and complete it – under the spell of love, and I think it shows somehow."
It was their love at first sight as they were doing business together. He revealed,
"Katie's got a big heart and she's very transparent. I can read her heart from a mile away. She does a terrific English accent too, which makes me laugh every time."
As they used to work together sometimes work would interfere with their personal relationship. But they were working to fix the problems. They are happily married since 2014.
 How much is Marcia Murphey's net worth?
After her divorce from her husband Neil Diamond, Marcia received $150 million for the divorce settlement.
She might have a net worth of more than $100 million.
Her ex-husband Neil has an estimated net worth of $175 million.
He has sold more than 75 million albums.
His studio albums are The Feel of Neil Diamond, Just for You, Brother Loves' Travelling Salvation Show, Stones, Moods, Serenade, September Morn, Heartlight, 12 Songs, A Cherry Cherry Christmas, Melody Road, Acoustic Christmas, and others.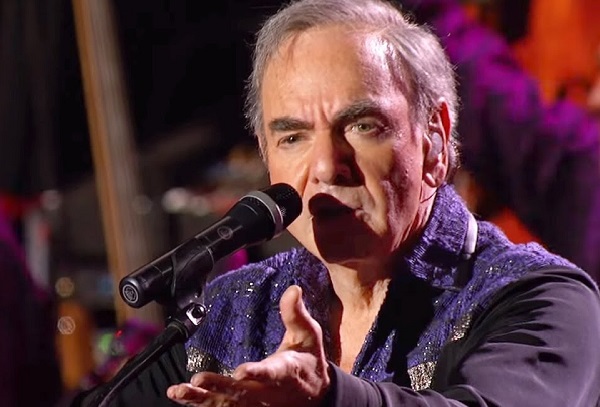 As an actor, he has worked in Mannix, The Jazz Singer, Neil Diamond: This Time, Lost & Found, Saving Silverman, Keeping Up with the Steins, and Neil Diamond: Radio 2 Electric Prom.
Also, read Insight on married life and the children of Stephanie Slimer! Know about her parents, health, net worth, biography
Short bio on Neil Diamond
American Neil Diamond is the best-selling singer and Hall of Fame's inducted songwriter. He is well-known for his Adult Contemporary Charts.
As an Actor, in 2010, he appeared in Neil Diamond: Radio 2 Electric Prom. Read more bio…