Margarita Levieva And Actor Boyfriend Sebastian Stan are rarely seen together. Are they seperated?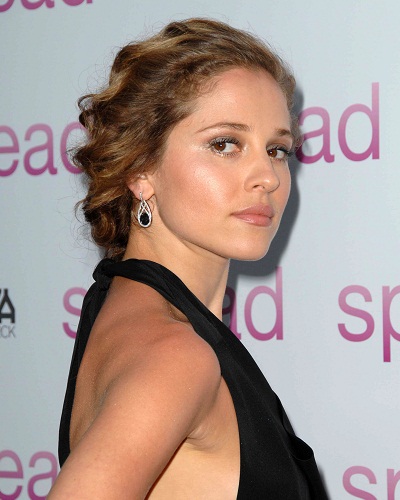 Love is such an amazing feeling that everyone possesses.
Everyone has feelings and emotions regarding love life and when people fall in love, they think that the whole world is their lover.
But some of them fall asleep to handle the love life till the end.
---
The same can be said about "Revenge" actress Margarita Levieva and her "Captain America: The Winter Soldier" star boyfriend, Sebastian Stan.
The two rarely come together at present, and thus, people have started wondering if the two are still together or have already split. But have they actually split?
Let's dig deep to know in detail.
Are they still together or had separated?
Levieva and Stan began dating back in 2014, and the fan world was left in awe to see two great actors forge a real-life couple.
In 2014, a source gave a clear insight into their connection,
"They've been friends for awhile,"
 "They're having fun together and seeing where it goes. They're both very art-minded and thoughtful people."
Similarly, another source added that they were not leaving each other's side while they attended Taylor Schilling's 30th birthday party held at NYC hotspot Catch Roof.
Stan also posted some posts with Levieva, and that added more to what the sources had said. His social posts suggest how much love they had between one another, and he was once spotted kissing his real-life leading lady back in 2015.
They really have strong chemistry
The two love birds were then spotted walking their pup on October 1, 2015, in NYC and that showed that the two were making their relationship better and stronger with time.
However, the two did not make many public appearances after that, and that prompted people to wonder whether or not the two are still together.
Well, back in September 2016, Levieva was spotted taking a late-night stroll past NY with her good friend Joshua Jackson. Joshua and Levieva were also pictured together earlier in the same month.
That has raised some major eyebrows, and people have started to build several rumors around the connection between Joshua and Levieva although the fact that Stan and Levieva are yet to provide any significant statement on their relationship.
Stan and Levieva have not been spotted together since the fall of 2015, and also, the two have been less vocal about their relationship on social media.
Thus, the nature of their relationship is a mystery for the fans and media, and let us hope either of them comes forth and addresses the curiosity of the couple's fans.
Moreover, no news of Levieva getting married and having a husband has hit the media which keeps her fans on the edge of their seats and guessing as to what this beautiful Russian has on her mind with regard to her marriage.
Short Bio on Margarita Levieva
Margarita Levieva is a Russian-American actress. She was a competitive gymnast before going on to star in the films The Invisible, Adventureland, and Spread. On television, she is known for her role as the faux Amanda Clarke/real Emily Thorne on Revenge and as Gina Zanetakos on The Blacklist. More Bio…