Insight on fashion addict Maria Chiara Masi biography! Is she dating anyone?
Maria Chiara Masi is an Instagram star. Maria is also the ambassador for Coco Clear facial cream. As per her Instagram, she is a criminologist. Masi is an enthusiast for traveling, food, fashion, diamonds, makeups, and others.
What is Maria Chiara Masi's age?
Maria Chiara Masi was born on 23rd September 1985 in Florence, Italy. At present, she is 34 years old. She has a brother Matteo Matte Masi whom she wished on his birthday with their childhood picture. She wrote,
"Today is my big brother's Bday. As a child I was his shadow, I say physically I was really taken on him. We used to play football, play video games and do wrestling (I cracked my two teeth????)"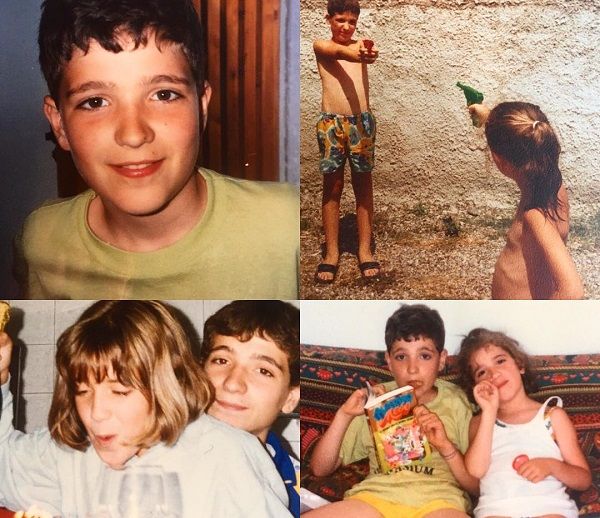 She added,
"Over the years I have ceased to be his shadow, but only physically. And he's always my hero, because whatever distance there is between us, I have my big brother ready to put heads in the sand of people with whom I fight. Saying that I love you or anything else is limited."
Maria also wrote a beautiful message for her father on 19th March 2020. He wrote,
"The easiest thing is to become a father, the most difficult to be. You have always chosen Us. You chose us, you chose us for your career. Also, you taught us about loyalty, respect and generosity. You taught us to reach out to those who are more unfortunate than we are. You taught us that there is always good in each of us."
Maria is private about her family and has not revealed much about her family.
Also read Marcia Murphey and singer Neil Diamond ended their marriage after 25 years! Know about their married life, children, divorce, net worth, biography
Is Maria Chiara Masi dating anyone?
Maria Chiara Masi has not posted any pictures with a boy who seems to be her better half. However, on 24th January 2019, she posted a picture of pizza where she wrote,
"Masi: "I invited Bene and Marco to dinner, I cook!"
Boyfriend: "Why do you want to poison them, which have done you harm ?!" ????
Morale: "Everyone out for dinner!""
It seems like she has a boyfriend but she is keeping it private. She might want to keep her relationship private and away from the media. Other than that, she has not hinted anything about having a boyfriend. Other than that she talks about diamonds, makeups, and food on her Instagram.
Also read Single Kristin Davis has launched a new dating show 'Labor of Love'! Find about her children and thoughts on being single
Maria Chiara Masi on Instagram
Maria Chiara Masi has around 114k followers on her Instagram account. She has made more than 500 posts on her account. As per her Instagram bio, she is a travel person, fashion addicted, beauty addicted, and home lover. She loves traveling and has traveled to many places.
She is a food lover and makes food by herself. Maria loves sushi as there are many pictures of sushi on her feed and she claims to be a sushi addict. Also, she loves jewelry and posts about many designs of beautiful rings.
Masi uploaded her first Instagram post on 3rd January 2015 which was of the Royal Palace of Madrid. She also posts about jewelry, lingerie, flowers, dogs, celebrities, quotes, shoes, bags, and cosmetic items. Maria posted a dog's picture on 20th October 2019 and wrote,
"How can you not want to crumple it all?!?! ????????????????????????????????????????????????
Content aimed at convincing him to enter the family after repeated no.
The last photo is not suitable for the less convinced."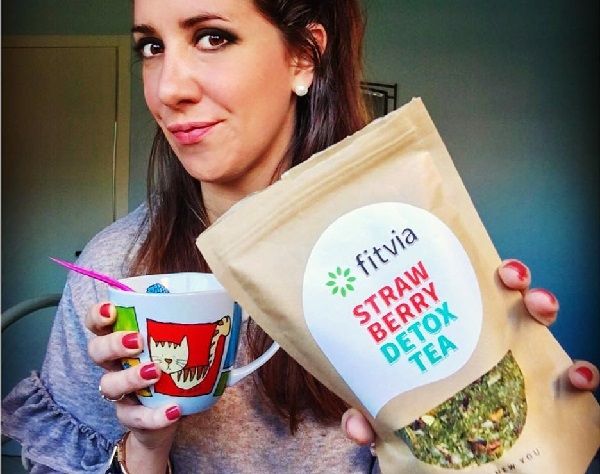 Likewise, on 30th December 2016, Masi uploaded a picture of a labrador dog and wrote,
"Chanel when you look at me like that because you want to bite into the Mc Donald's fries cover I melt. I love You.????"