Maria Sharapova has confirmed her engagement to her boyfriend, Alexander Gilkes! Fans are delighted!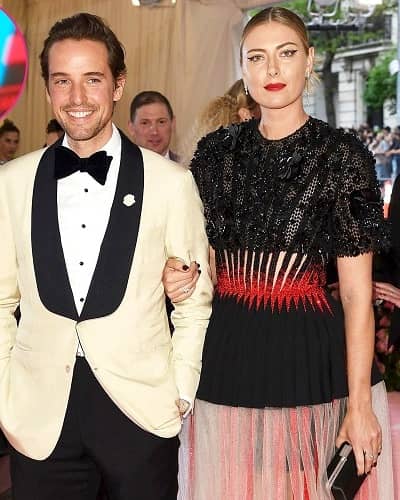 It has been raining engagements this week! After Nate Schmidt, now Maria Sharapova, the Russian tennis ace has confirmed that she is engaged to her long-term boyfriend, British businessman, Alexander Gilkes. She posted the announcement on her Instagram and fans are thrilled for the couple!
Maria Sharapova and her engagement to Alexander Gilkes
On 17 December 2020, Russian tennis star, Maria Sharapova announced that she is engaged to her long-term beau, British businessman, Alexander Gilkes. Alexander is a friend of Prince William of the UK. The sportswoman made the confirming announcement on her Instagram. Maira uploaded a series of different pictures of the two on her social media and captioned them:
"I said yes from the first day we met❤️This was our little secret, wasn't it 💍🥂@gilkesa"
It is known that the two are now engaged but Maria did not furnish any more details of the engagement and the place that Alexander proposed to her. Maybe, we will get more details during one of her interviews.
Maria and Alexander-the relationship
The tennis ace, Maria and her boyfriend Alexander were spotted first in the month of June in the year 2018. They were at the Argento Ball for the Elton John Aids Foundation. But prior to that, they were also seen in Beverly Hills. But the couple kept silent at that time and did not comment on the reports and photos that surfaced during those days.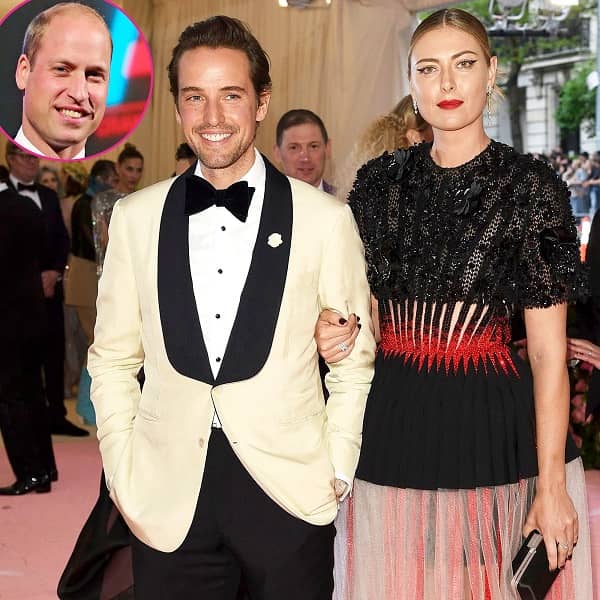 It was later in the month of October 2018 that the couple went public on their relationship. They were on a romantic trip to the Cotswolds. And then after that, they intermittently uploaded photos on their social media about their trips. Media outlets also published their other photos in several public events together.
Earlier, in 2009, Maria was dating former Los Angeles Lakers shooting guard, Sasha Vujacic. They were also engaged and were to get married. But in August 2012, Maria had confirmed that they have split. Later, she was in a relationship with fellow tennis star Grigor Dimitrov. But that relationship also failed.
About Alexander Gilkes
Maria's fiance, Alexander also uploaded a photo of them on his Instagram and wrote:
"Thank you for making me a very very happy boy. I look forward to a lifetime of loving you, and learning from you @mariasharapova #💍"
Alexander, 41 is from the UK and he has co-founded the online auction house Paddle 8. He was married before and his ex-wife is Misha Nonoo who is the best friend of actress Meghan Markle. Misha had a major role to play in bringing Prince Harry and Meghan close. After 13 years of marriage, Misha and Alexander split in 2016. He is an alum of Eton College.
Fans rushed to the comments section to post their congratulations on the engagement. One fan wrote:
"Congrats."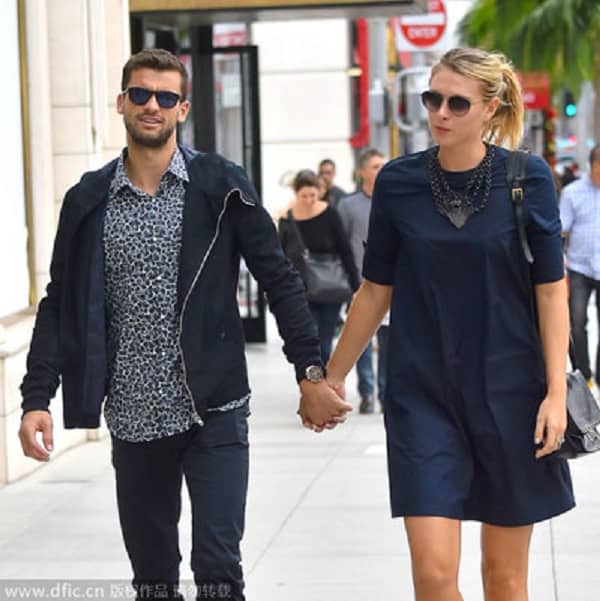 Many of them posted heart, kiss, and clapping emojis on the occasion. Another fan posted:
"Omggggg Congrats Love so happy for you!"
And a third fan commented:
"Such fantastic news."
And one follower noted:
"Ahhhhh Yessss Congratulations!!!"
and followed it with multiple red hearts. Maria has thanked all her fans for their good wishes.
Also, read the complete bio of Maria Sharapova here