Maria Victoria Henao- lifestyle before and after her husband, drug mafia, Pablo Escobar. Updates on her children and CIA's BTC Scam
Maria Victoria Henao is a wife of the wanted mafia and the king of Cocaine, Pablo Escobar who was shot dead by the Colombian police in the year 1993.
The court held him guilty of killing 2000 people and Pablo was one of the richest people present during that time. Maria had had a luxurious life when her husband was alive. Still, she is living a luxurious life but after the death of her husband, it has become difficult to be social and has maintained a low profile.
Pablo Escobar's death mystery
Pablo died on the 2nd December 1993 in Medellin Colombia. Some sources say that the death was a suicide whereas the Columbian police claim that he was encountered by the Columbian police.
About Maria Victoria Henao's children with Pablo 
Escobar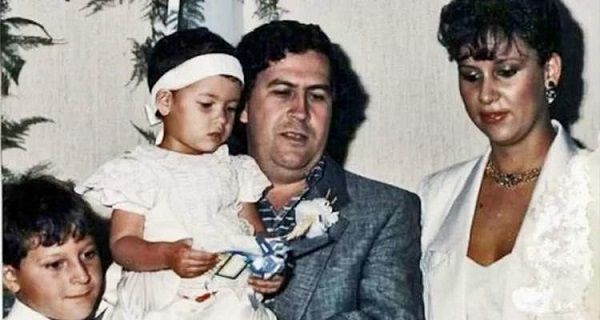 Maria shares two children with the king of Cocaine, Escobar. They have a son, Sebastian Marroquin and a daughter, Manuela Escobar. Her son is a spokesperson, architect, designer, lecturer, and an author and is now apologizing for those who were once troubled by his father.
In a talk show, he said,
"He was my father, but also he was a bandit. And when I was seven years old, he told me, 'look I am a bandit. That's what I do for a living."
Her daughter Manuela was daddy's favorite. She was pampered a lot by Pablo and after the death of her daddy, she is not much seen publicly. Also, she has changed her identity and living a low profile life. She is not active on social media as well.
Pablo's brother reveals about CIA's BTC Scam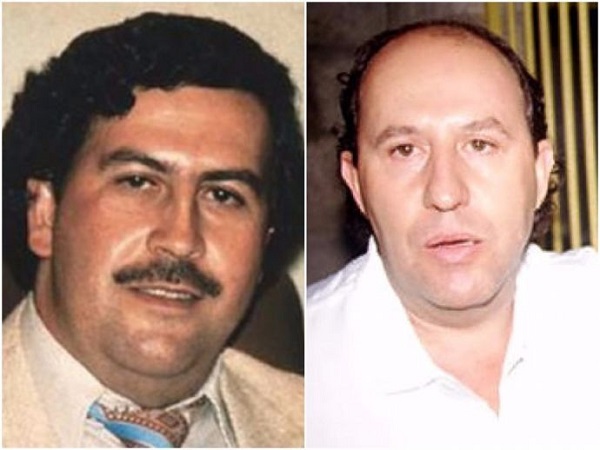 Roberto Escobar is late Pablo's brother. His full name is Roberto De Jesús Escobar Gaviria. He as released his own bitcoins which were called dietbitcoin (DDX). On his website, he has shared a 281-page book, "The True Story by Roberto Escobar: Pablo Escobar's Dietbitcoin" and subtitled, "After making $100 bln dollars, Roberto Escobar launches the dietbitcoin 'DDX' cryptocurrency." In the introduction, he wrote,
"I am the first person in the world, Roberto De Jesus Escobar Gaviria, to publicly come out and claim that Bitcoin was created by the American Government, and I am not going to be the last person to say this. The world is going to wake up. The world is going to see that this was created by them. And when they see it, it is too late, and when the CIA founds out that the world knows about this, the CIA is going to sell all of their coins, and they will destroy the value of Bitcoin…That's why I am creating my own cryptocurrency called dietbitcoin (DDX)."
You may like to read: Investigations by US, Argentina, and Colombian authorities prove the role of Pablo Escobar's widowed wife and son in money laundering case! Know about Pablo Escobar's illegal activities and death!
Life after Maria Victoria Henao's husband's death
After the murder of Pablo, Maria and her children were very shattered. Not only that, they had to completely change their lifestyle and names. She changed her name to Maria Isabel Santos.
Their money was also seized by the Columbian government and they had to degrade their lifestyle and live like a middle class.
She then flew along with her son and daughter from Columbia to place to place and finally decided to settle in Buenos Aires, Argentina.
Identity Revealed?
She and her children had hidden their real identity to escape from the police. However, they could not hide it for a longer period of time and Argentina's government came to know the truth in the year 1999.
Soon after a year i.e., in 2000, the Argentinian government charged Maria and her son against money laundering. They were imprisoned but after fifteen months of being imprisoned, they were released due to lack of evidence.
Maria said,
"I am a prisoner in Argentina for being Colombian. They want to try the ghost of Pablo Escobar because they want to prove that Argentina is combating drug trafficking."
Hit Series on Pablo Escobar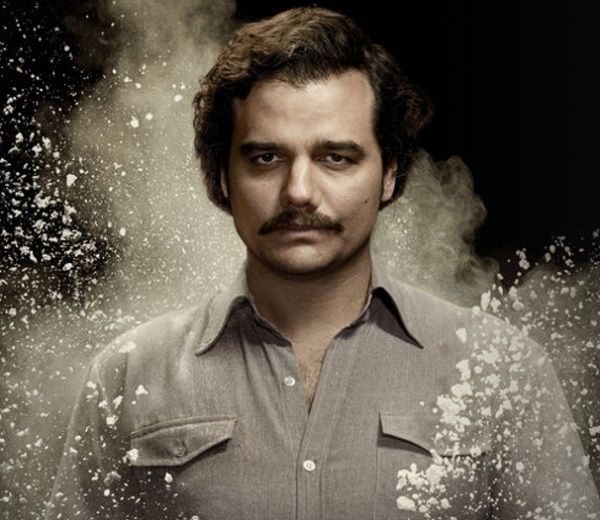 Netflix crime drama series, Narcos is based on the real-life of the narcoterrorist, Pablo Escobar. Brazilian actor, Wagner Moura plays the role of the drug mafia.
The series is viewed and loved by so many audiences that the fans are keen to know about Maria's life spent with her husband.
Affair and Marriage of Pablo and Maria Victoria Henao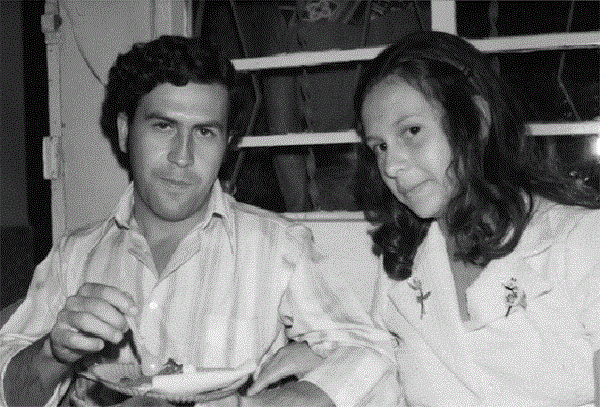 Maria met Pablo for the first time in the year 1974 when she was just 13 years old and he was 26 then. Her elder brother who used to work for Pablo in the small-scale criminal enterprise introduced Pablo to her.
They began an affair and dated for a couple of years before their marriage.  But her family was against their relationship as Escobar's name was infamous, she was still minor and another reason was there was a risk of life as well.
Despite family negligence, they decided to marry as they were madly in love with each other. The couple wed in March 1976.
Maria Victoria Henao's book
In Maria's new book, My Life and My Prison With Pablo Escobar, she details her life with Pablo. She stated that she met him at the age of 12 and when he was 26. She fell in love with him, had a forced abortion at the age of 14 and elopwd with him at the age of 15.
Maria also wrote about the times when he had countless affairs and domestic abuses.
Also read Victoria DiGiorgi: her meeting, dating, and marrying the mafia boss John Gotti!
Short Bio on Maria Victoria Henao
Maria Victoria Henao is the wife of the notorious Columbian drug lord Pablo Escobar. The two remained together until Escobar died in 1993. More Bio…