Mariah Carey and Bryan Tanaka Spark Reconciliation Rumors as They Kiss on Dinner Date! Are they Together Again?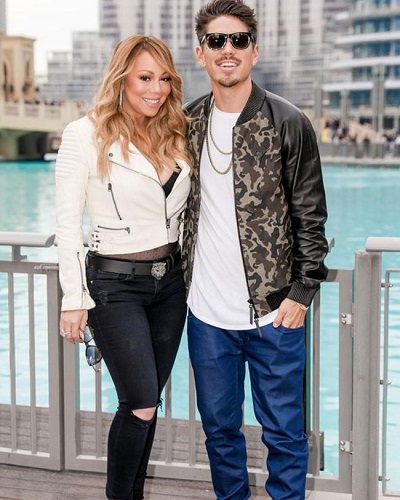 Is the Relationship back on?
Mariah Carey and Bryan Tanaka were spotted kissing on a dinner date in Beverly Hills on Friday, May 19. After this incident, rumors are that the exes to reunite!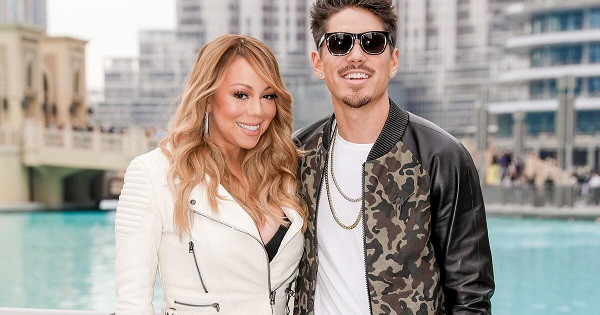 Mariah and Bryan Relationship- Are they back on?
Daily Mail posted photos of Mariah and Bryan, after nearly five months of the split in April 2017. The couple was captured locking lips during a night out at Wolfgang Puck's CUT restaurant. The choreographer, 37, was even seen feeding a forkful of dessert to the singer.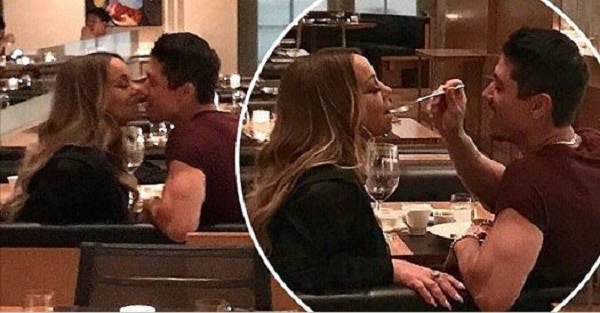 Mariah and Bryan both wore black and sat close together on the same side of the table and at one point. Bryan fed Mariah the desert they shared. Before the night ended, the two even shared a kiss.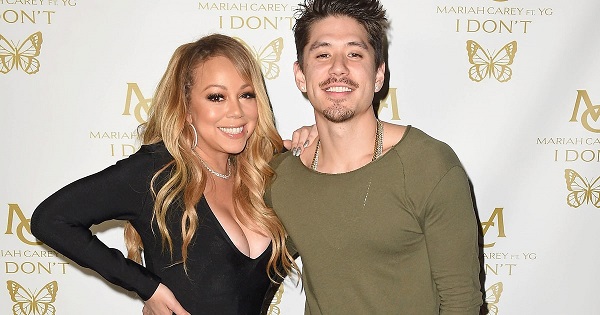 #throwback?
Earlier in the night, Carey hinted that she and Tanaka may have reconciled when she shared a throwback Instagram photo from one of their ice cream dates.
Carey also mentioned Tanaka on Twitter on Friday night when a fan told her she should interact more with her Lambily on social media.
She wrote,
"I think you're 100% right! Tanaka's here saying the same thing."
I think you're 100% right! Tanaka's here saying the same thing 😊 https://t.co/rXe4TI33Fs

— Mariah Carey (@MariahCarey) May 20, 2017
A simple hashtag of #fbf was all Carey, 51, added to the photo's caption.
News of their split broke in April with a source close to Carey telling PEOPLE is was the singer who ended things.
Carey said in an interview,
"Everyone hoped that she would. She has better things to focus on. Mariah is happy. She is focusing on her kids and new music."
The insider added,
"Bryan was a good distraction after she split from James. This is a good time for her to be single and focus on herself."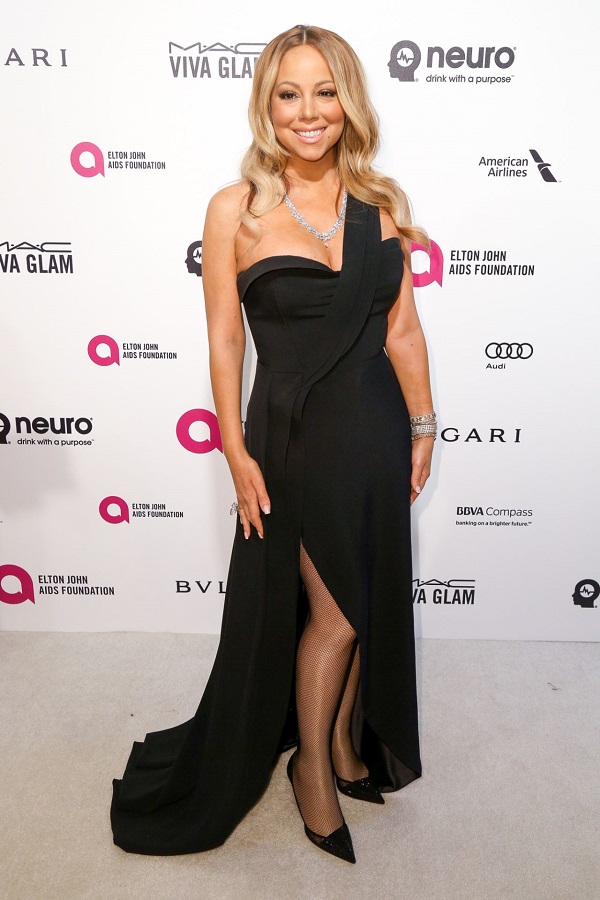 TMZ first reported the news that Carey had broken up with the dancer and choreographer due to his spending habits and his jealousy over her relationship with ex-husband Nick Cannon, with whom she shares 6-year-old twins Monroe and Moroccan.
A source told PEOPLE exclusively in early May that there was hope Carey and Cannon would get back together permanently,
"Mariah and Nick are getting along great. Nick spends most of his time with Mariah and the kids. Mariah is great with Nick around. There seems to be hope that they will get back together permanently."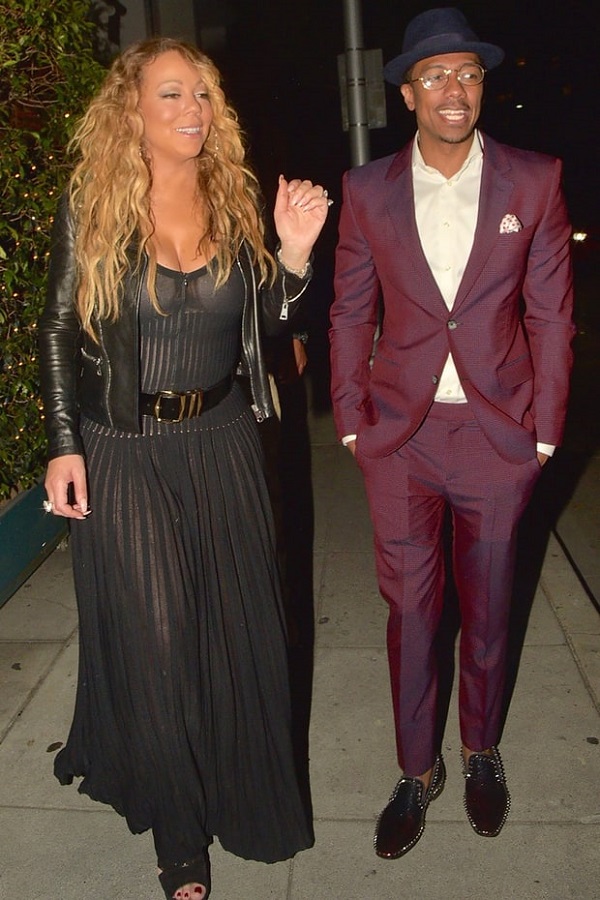 However, an additional Carey insider told PEOPLE that they are nothing more than "just friends,"
"Honestly, they are co-parenting."
Carey and Cannon both rebuffed the rumors in an interview with Entertainment Tonight. Carey said,
"We're together when it counts. We're together for the kids. And I think that's the most important thing."
Cannon added,
"It's so perfect right now honestly, I'm working on being the best me that I can possibly be and from that I'm working on being the best father that I can be and that's a plate full right there. I love her, I adore her, that's always going to be my dream girl but I think as mature adults I think we just operate better with the way things are right now."
Also read Mariah Carey Gives The Hilarious Response When Asked About Her Ex-Fiance James Packer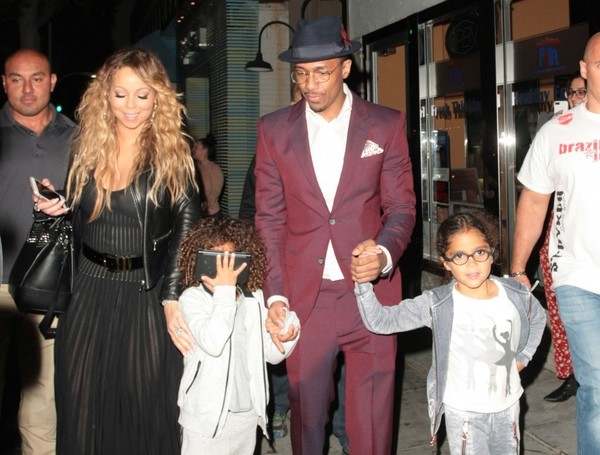 The former couple Mariah and Nick, who split in 2014, have also remained close as they co-parent their children.
Short Bio on Mariah Carey and Bryan Tanaka:
Mariah Carey is an American singer, songwriter, record producer, and actress. She is best known for hits like "Vision of Love," "Touch My Body", and "Shake It Off." In 1998, she was honored as the world's best-selling recording artist of the 1990s at the World Music Awards and subsequently named the best-selling female artist of the millennium in 2000. – See more bio…
Bryan Tanaka is an American dancer and choreographer. He is widely known as a faculty member at the Millennium Dance Complex. He has performed at award shows like the Grammys and the MTV Video Music Awards. He's graced the stage with artists like Rihanna and Mariah Carey and appeared in countless music videos. He is also a professional Tae Kwan Do player. – See more bio…