Starting From Dinner Date To PDA Mariah Carey and Bryan Tanaka Has It All!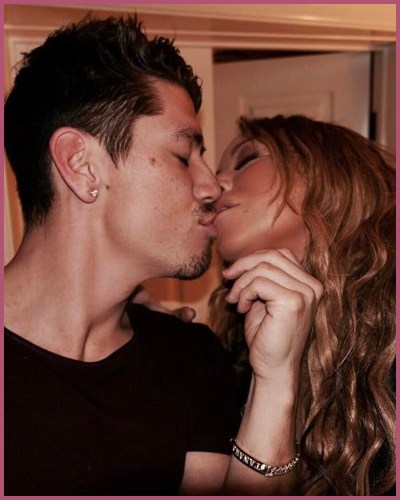 Mariah Carey is all open about her love for her choreographer boyfriend Bryan Tanaka.
The pop icon Carey has been in an on-and-off relationship with Tanaka since 2016.
Carey does not want to hide her love for Bryan Tanaka as she enjoys PDA.
---
Mariah Carey, 53 is all-in with PDA while she steps out with boyfriend Bryan Tanaka, 39 on her dinner date!
Bryan Tanaka makes appearances with his beau Mariah Carey
Mariah Carey and Bryan Tanaka made their glam appearances as they walk hand-in-hand through N.Y.C. on June 20, 2022.
Carey donned in Sequins on date night with her boyfriend, Bryan Tanaka. She styled in a rainbow-striped sequined jacket on-theme LBD with sheer black tights, and 6-inch Christian Louboutin heels worth $1,395.
Bryan Tanaka had a casual ensemble underneath a Gucci leather varsity jacket. He wore light-wash jeans and white sneakers for the NYC glam event.
How does Mariah Carey feel like her relationship with Tanaka going?
Mariah Carey has an on-and-off relationship with choreographer Tanaka while she says,
"No one knows what it means, but it's provocative … it gets the people going!" 😉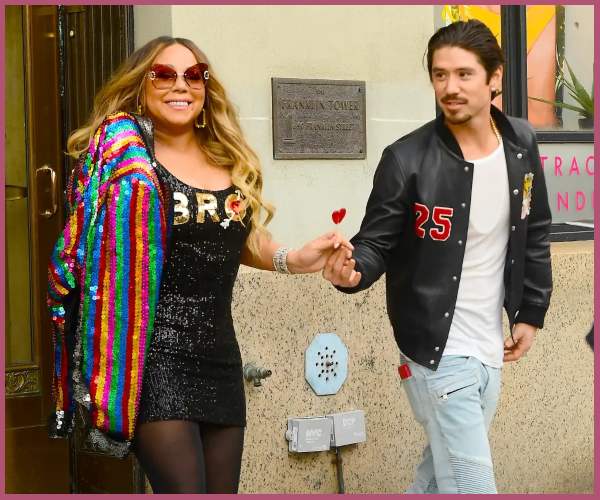 She calls her bond an aspen bond when she was publicly spotted at the airport.
Shake It Off singer in her 5 years of dating has often made public appearances and shared photos of the two kissings.
Also, Read  Carey and Bryan Tanaka's Spark Reconciliation Rumors as They Kiss on Dinner Dates! Are They Together Again?
When did Carey and Bryan Tanaka meet?
Mariah Carey and Bryan Tanaka met when the two went together on her 2006 Adventures of Mimi Tour. Tanaka then was a backup dancer while the two got romantically linked 10 years later.
Carey got together with her love partner after she split from billionaire James Packer. She has started her been dating on and off ever since.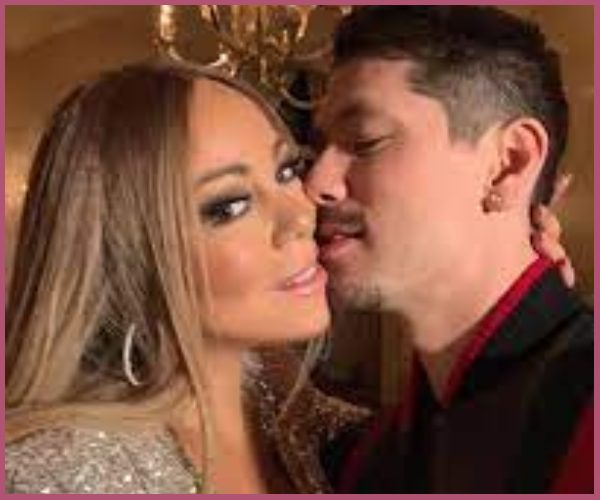 There have been several turmoils since they two dated and their 5 years of publicly appearing together. Meanwhile, their PDA is another cup of tea.
Who is Mariah Carey?
Mariah Carey is an American singer, songwriter, actress, and record producer who starred in the docu-series Mariah's World.
The popstar had her album Daydream (1995) topped the US Billboard Hot 100 decade-end chart (the 1990s) with feature singles, Hero, Without You, All I Want for Christmas Is You, and others. Read more bio…
Also, Read Carey and Ex-husband Nick Cannon Enjoy Dinner Dates two nights in a row after she split with Bryan Tanaka