Mariah Carey denies being the Queen of Christmas! Know about her horrid experience during her shoulder dislocation and rib fracture following an accidental slip!
The Queen of Christmas?
American actress and singer Mariah Carey rose to fame in the 1990s with her 'Vision of Love'. This was soon followed by a string of commercially popular albums which cemented her position in the music industry amongst the top singers.
She has won numerous honors and awards and has also given the world melodious Christmas songs. So it was but natural that she was labeled as 'The Queen of Christmas'. But it looks like that Mariah Carey does not approve of this title.
She told Hollywood Reporter in an interview in Beverly Hills hotel suite:
"They." I don't know who "they" are. That is not my appellation."
On being asked whether she is not thrilled on receiving this title, Mariah Carey had said:
"It's not that I'm not thrilled. I just don't think I deserve it. I'm just a person who likes Christmas, OK? Who happened to write some songs."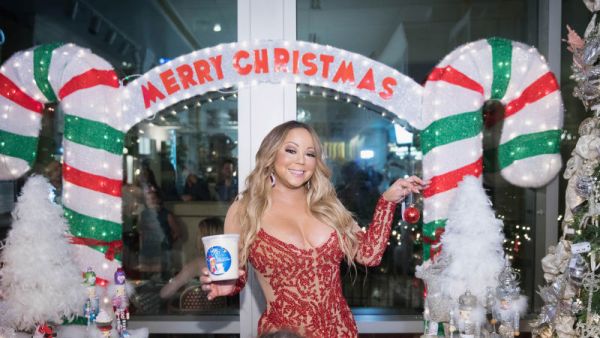 She also said that she would like to have peace and harmony this Christmas. Well and aptly said!
Mariah had also stated subtly that being Mariah Carey is not easy. She was fully supportive of the women who have come out in the open about the sexual harassment at their workplace. She said:
"First, I have to say everybody is being very courageous in these circumstances and so it's a tip of the hat to them. They are brave. And yeah, these are some very strong women and it's something to be admired. Of course, we hope things change and we hope that people don't have to go through these things anymore. Does it bring up anything from my own life? Yeah. But I'm not going to make it all about me. I throw my support toward those women who have come forward. And in an earnest way, from my heart."
It was a hint that she too had faced similar problems in the music industry but she did not want to discuss them now.
Her health issues
Mariah is also down with an upper respiratory infection and would have to sit out of the opening shows of the All I Want For Christmas tour. Her fans are of course disappointed.
In the early week of July 2013, Mariah suffered a shoulder dislocation. This had happened due to an accidental fall when she was shooting for her remix music video to the song Beautiful which was directed by her ex-husband Nick Cannon.
She had to be rushed to New York Hospital where the orthopedic surgeons reset her joint. She also had a cracked rib and bruises.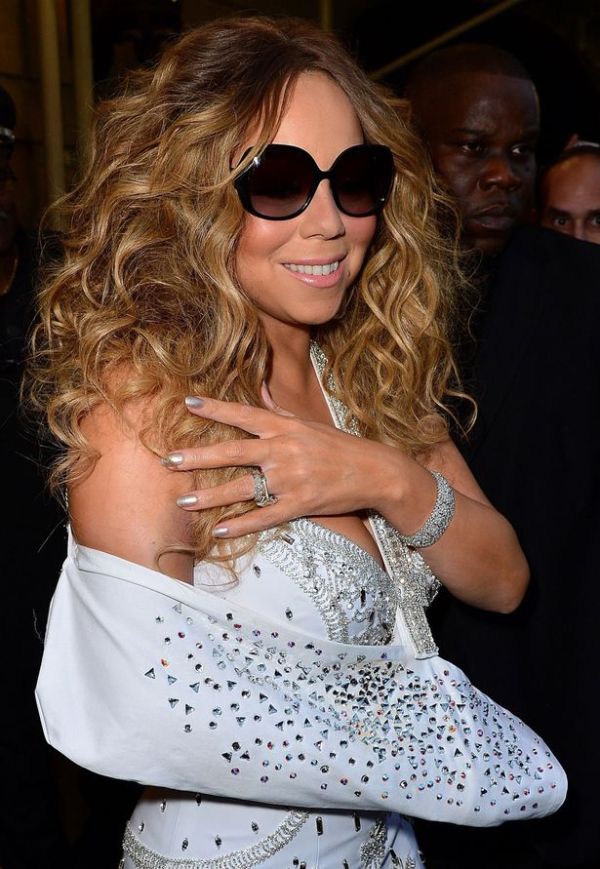 Nick Cannon had described the ordeal as follows:
"She was in this nice, beautiful gown, heels on and everything, and was kind of on this platform and reached and slipped and fell on her whole side," 
She was later discharged home for further recovery. Her rep had then informed that she is fine and would soon resume work. She was seen performing later at the Central Park for the MLB All-Star Charity Concert with the NY Philharmonic.
Describing the experience, Mariah said that it was so painful and similar to the pain she encountered when she was giving birth to her twins, Morocco and Monroe.
She told:
"I feel like I have suffered the toughest experience of my life about several things. One was having twins and anybody who's ever had multiples will know it is one of the most difficult experiences ever but the reward is just beyond – I can't even explain how rewarding having these babies is for me. But yeah, breaking my rib is not festive. Dislocating my shoulder was not a good thing either."
You may also like to read Mariah Carey denies being the Queen of Christmas! Know about her horrid experience during her shoulder dislocation and rib fracture following an accidental slip!
Dislocation of the shoulder
It occurs when the head of the humerus (upper arm bone) sips out of the shoulder joint. It happens when a person falls on an outstretched arm or the shoulder. The history and X-ray point towards the diagnosis.
A Reduction is done by different techniques and has to be confirmed by a check x-ray. The patient needs to wear a sling for some time after reduction. Surgery is needed if it is recurrent.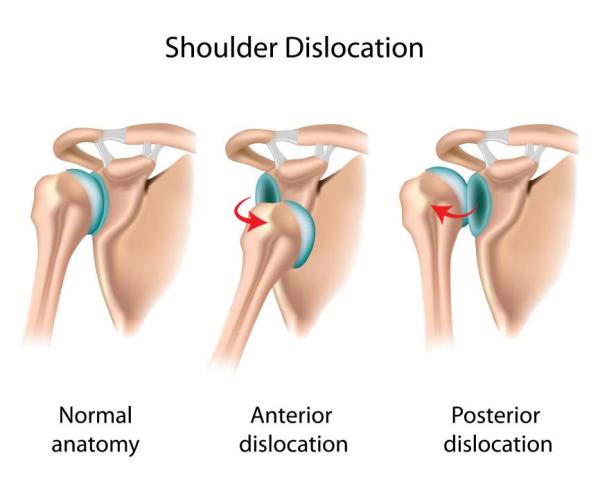 Also read Everything about Mariah Carey's boyfriend, Bryan Tanaka!
Short Bio on Mariah Carey
Mariah Carey is an American singer, songwriter, record producer, and actress. She is best known for hits like "Vision of Love," "Touch My Body", and "Shake It Off." In 1998, she was honored as the world's best-selling recording artist of the 1990s at the World Music Awards and subsequently named the best-selling female artist of the millennium in 2000. More Bio…