Mariah Carey Net Worth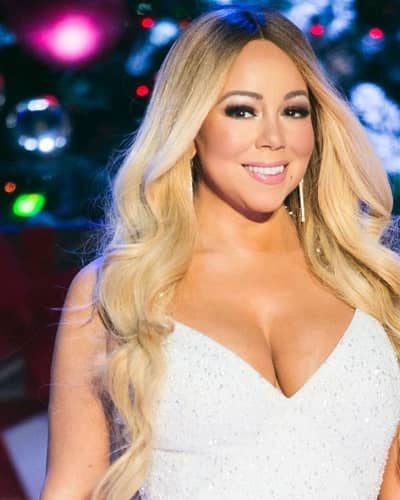 As of 2022, Mariah Carey has a Net Worth of $ 350 Million Dollars. 
In 2015, With $27 million in total earnings, she became one of the highest-earning women in music for the year.
Mariah Carey spent $5.65 million for a 4.2-acre property in Sandy Springs, Georgia, including a 16,000-square-foot Colonial home in November 2021.
---
What is Mariah Carey's Net Worth? (Updated 2022)
Mariah Carey is a singer, songwriter, record producer, entrepreneur, and actor from the United States. Mariah Carey has a $340 million Net Worth. She is one of the world's top 15 best-selling musical artists. She has sold over 200 million albums worldwide to date. Mariah Carey is the second best-selling female artist of all time, after only Madonna. She has more #1 singles on the US charts than any other female writer/producer in history. She has five Grammys, ten American Music Awards, and fifteen Billboard Music Awards as of this writing.
After battling to get anyone to listen to the demo she produced while working numerous jobs in New York throughout the 1980s, she finally grabbed the notice of Brenda K. Starr, who introduced her to the "proper" people. Mariah Carey gave her demo to Columbia Records president Tommy Mottola during a party at the prompting of Ms. Starr. He spent two weeks looking for her and promptly signed her. Throughout the 1990s, she ruled the charts, with her debut album standing at number one for eleven weeks. Her second album, which was rushed through production and released a year later, was less successful, however, a recording of her "MTV Unplugged" appearance reached triple-Platinum.
She went on to create three more tremendously popular albums, including "One Sweet Day," which she recorded with Boyz II Men. "One Sweet Day" stood at the top of the charts for sixteen weeks, the longest span in chart history. She married Tommy Mottola as well.
Then things began to fall apart. Her next two albums, while commercially successful, were not the pop powerhouses of her early career. She desired more artistic freedom. The label refused to give it to her. They became less eager to promote her work, and sales began to fall. As her relationship with Columbia deteriorated, so did her marriage to her husband, and she divorced both in the early 2000s.
Things went from bad to worse when she joined with Virgin Records in 2001. She virtually broke apart at Virgin, was hospitalized, and was missing for a long period of time, and her lone project under the label, "Glitter," a film and soundtrack, was derided by critics and generally forgotten by the public. She signed with Island/Def Jam a few years later, and the company carefully guided her through a professional resurgence in 2003 and 2004. "The Emancipation of Mimi," her ninth album, indicated that their method had worked. It was the best-selling female album of 2005, selling nearly 8 million copies worldwide. She has remained musically relevant and popular ever since.
| | |
| --- | --- |
| Net Worth: | $340 Million |
| Date of Birth: | Mar 27, 1970 (52 years old) |
| Place of Birth: | Huntington |
| Gender: | Female |
| Height: | 5 ft 8 in (1.75 m) |
| Profession: | Record producer, Singer, Songwriter, Musician, Model, Author, Composer, Actor, Film Producer, Voice Actor |
| Nationality: | United States of America |
KEY FACTS
Has sold 200 million albums worldwide
Is the second-best sellling female artist of all time
Has more #1 songs than any other female artist
Was paid $50 million to produce one album for Virgin Records
Made $18 million to appear on one season of American Idol
Makes $600k a year in "All I want for Christmas" royalties
Has made $60-100 million so far from "All I want for Christmas"
Early Life
Mariah Carey was born in Huntington, New York on March 27, 1970. She is of African, Afro-Venezuelan, and Irish ancestry. When her father's father moved to New York, he changed his surname from Nunez to Carey. Her mother used to be an opera singer and vocal instructor. Mariah's parents divorced when she was three years old.
Mariah began composing poems and early songs while attending Harborfields High School in Greenlawn, New York. She has always been interested in the arts, particularly music. In 1987, she graduated from high school. Mariah met Gavin Christopher and Ben Margulies at Harborfields and quickly began writing whole songs with lyrics and melody with them. Mariah, Gavin, and Ben continued to collaborate after graduation, while residing in New York City.
Brenda K. Starr, a pop singer, eventually heard the demo. Brenda proceeded to distribute the demo throughout town while accompanying Mariah to several business galas. The demo cassette was given to Tommy Mottola, the head of Columbia Records, at one of these galas. On the drive home, he listened to the cassette in the car. He was confident Mariah Carey would become a star after hearing the first two songs.
It took Tommy two weeks to find her, but once he did, he immediately signed Mariah to a record deal and created a team to plan her commercial launch. Mariah would be Columbia's answer to Arista Records' Whitney Houston, in Tommy's opinion.
Success
On June 12, 1990, Mariah's self-titled debut album was released. Columbia reportedly spent $1 million on album promotion. Sales were modest at initially, but the album eventually went 9X platinum in the United States alone, selling more than 15 million copies worldwide. The album debuted at number one on the Billboard charts, and she was nominated for two Grammys: Best New Artist and Best Female Pop Vocal Performance.
Mariah's next album, 1991's "Emotions," was also a huge success, but it was her third album, 1993's "Music Box," that catapulted her career to new heights.
Music Box remained on the Billboard chart for 128 weeks and finally sold an astounding 28 million copies worldwide. It is one of the most successful albums of all time.
Mariah success was far from fleeting. Her subsequent album, "Merry Christmas," was likewise a smash, selling over 15 million copies worldwide. Her following three albums sold a total of 20 million, 10 million, and 8 million copies worldwide.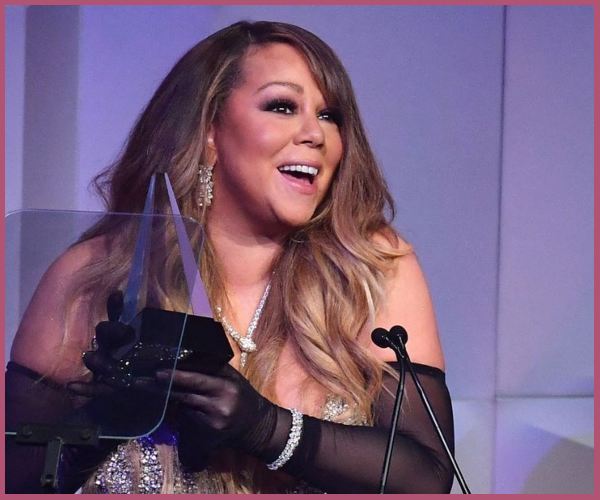 "All I Want for Christmas" Royalties
Mariah's Christmas album is undoubtedly most known for having the song "All I Want for Christmas Is You," which went on to become one of the best-selling and most profitable songs of all time, selling over 16 million copies worldwide. The song has been featured in dozens of Christmas movies and is a huge hit on streaming sites such as Spotify and Pandora around the holidays. The song, which reportedly took barely 15 minutes to create, earns Mariah and producer Walter Afanasieff an estimated $600,000 in royalties every year. To date, the song has produced more than $60 million in gross royalties.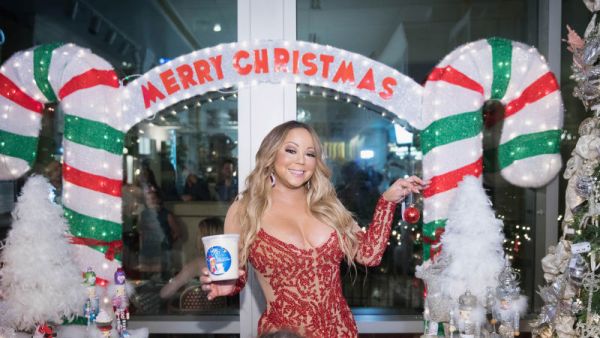 Virgin Contract
Mariah departed Columbia Records in April 2001 and signed a record-breaking $100 million five-album contract with Virgin Music. After adjusting for inflation, that equates to $150 million. It was the largest contract in music history at the time.
"Glitter," Mariah's debut album with Virgin, was released on August 18, 2001. The record was actually a soundtrack to the same-named film, which was a semi-autobiographical portrayal of a fictitious version of Mariah. Both the album and the film were blasted by critics and audiences when they were released on September 21, 2001, ten days after the 9/11 terror attacks. The film is infamous for being one of the largest box-office flops of all time.
Mariah had to be hospitalized for serious tiredness even before the film's premiere. She allegedly had a physical and emotional breakdown.
The album eventually sold 3 million copies. That would be acceptable for any other artist. Unfortunately for Mariah and Virgin's newly-minted $100 million contract, it was a nightmare.
Virgin was so desperate to get rid of Mariah that they paid her $28 million to terminate the deal early. After everything was said and done, Mariah was paid roughly $50 million to produce a single album for Virgin.
Return to Success
Mariah got a $24 million, five-album deal with Island Records after being dropped by Virgin. Her Island albums did relatively well, with her biggest hit, "The Emancipation of Mimi," selling 10 million copies worldwide in 2005.
Mariah recorded one album with Def Jam before signing with Epic Records in 2015, where she is still signed today.
She was paid $18 million to perform on one season of American Idol in 2012.
She inked a $30 million contract with Caesars Palace in 2015 to do a two-year residency. With $27 million in total earnings, she became one of the highest-earning women in music for the year.
Personal Life
Mariah married music manager/producer Tommy Mottola in 1993. In 1998, they divorced. From 2008 to 2016, she was married to actor Nick Cannon. They have two kids together, twin boys born in April 2011. She was engaged to Australian businessman James Packer for a short time in 2016 and dated musician Luis Miguel from 1998 to 2001.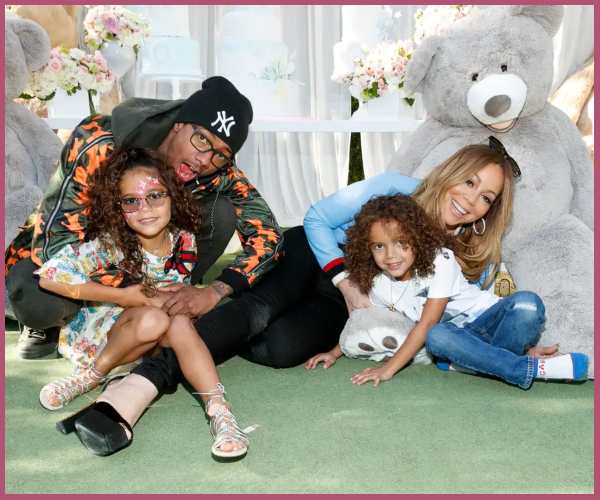 Real Estate
Mariah has spent much of the last few decades dividing her time between a property she leases in Beverly Hills and a triplex apartment in New York City's Tribeca district.
When she was married to Tommy Mottola in the mid-1990s, the couple lived in Westchester County, New York on a 51-acre estate with a 33,000-square-foot mansion. They sold this house to billionaire Nelson Peltz after their divorce in 1998. (father of Nicola Peltz and father-in-law of Brooklyn Beckham).
Mariah has a second home in the Bahamas.
Carey spent $5.65 million for a 4.2-acre property in Sandy Springs, Georgia, including a 16,000-square-foot Colonial home in November 2021.
Mariah Carey is NOT Worth $500+ Million

She is not worth $520 million, despite what numerous websites claim (including Wikipedia as of this writing). In reality, as part of their 2015 divorce processes, we learned through her own court records that Mariah had a Net Worth of $150 million when she entered the marriage in 2008. Nick's Net Worth in 2008 was less than $500,000. According to the records, Mariah made a total of $6.3 million in 2014, while Nick earned $2.7 million. As part of their confidential settlement, Nick was handed title to a 2012 Ferrari and compelled to pay $5,000 per month to a trust for their twins.
If Mariah was worth $150 million in 2008, her gross profits over the next decade and a half would have had to be north of $1 billion, which is not the case.
Mariah Carey has a $320 million Net Worth. She is the second best-selling female artist of all time and one of the top 15 overall. Throughout her career, she has made hundreds of millions of dollars via record contracts and royalties. She has made tens of millions of dollars via media appearances, Las Vegas mansions, and private concerts.