Mariah Carey personal life secrets: affair, married life, divorce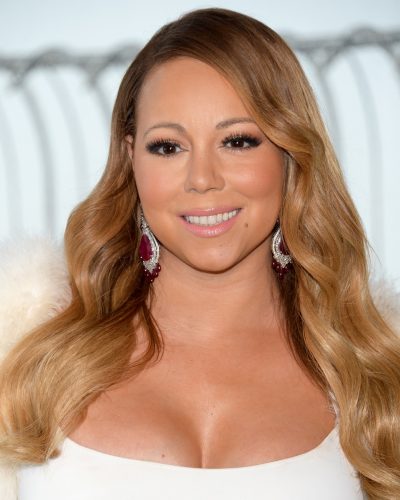 Every person must have come across the name Mariah Carey at some point in their life. With the record of most No. 1 debuts in Billboard Hot 100 history, Mariah has become a household name. Born on March 27, 1970, in Long Island New York, she had already begun writing songs when she was in high school.
This article, however, will be focusing on the past and present relationship that Mariah has been involved in during her career. Mariah has had numerous relationships in her career.
Mariah Carey Marriage, Affair, Divorce
She has been married and divorced twice. She first dated the American music executive Tommy Mottola in May 1991. They were later engaged for 5 months and finally married on 5th Jun 1993. The marriage was not a successful one as there were numerous rumors of abuse. The marriage had to come to an end, and it did after 4 years. The couple separated on 30th May 1997. The divorce was finalized on 5th March 1998. The couple didn't have any children from the marriage.
Tommy later apologized for the fallout from his marriage to Mariah through his book 'Hitmaker: The Man and His Music'.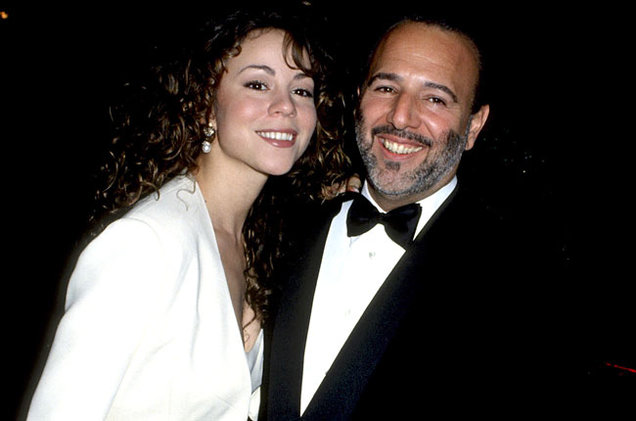 Tommy also commented on Mariah's disastrous show for the New Year's Eve in New York. He explained how Mariah needed help with her performances and how the manager was not helping her at all. This started a feud between him and the manager.
Mariah's dating affair
Later in 1997, Mariah was rumored to be dating Stevie J. Stevie who is an American rapper. The relationship was a brief one and no further information can be found of the relationship.
Mariah also had a fling with the American comic Eddie Griffin during July of 1997.
Mariah began dating professional baseball player Derek Jeter in 1997. The relationship lasted a year till 1998. The cause of the break-up is not known.
She dated Marcus Schenkenberg, a Swedish model in 1998.
She also had an encounter with Jamie Theakston, a British Radio personality in the same year.
Her next relationship was relatively a long one. She started dating Luis Miguel in 1999. Miguel is a Mexican singer. The relationship was looking to be a stable one but it too came to an end. They eventually separated on 2001. During this two years of relationship, they didn't have any children.
Her next relationship was also comparatively a long one. She dated Eric Benét for 3 years, starting from 2000 to 2003. Eric is an American singer. She was also said to have had an encounter with another musician during this period.
She had a fling with the renowned rapper Eminem during 2002.
After the break, up in 2003, she started dating another American singer Mark Sudack. The relationship lasted 2 years till 2005.
Her next relationship was with Christian Monzon, an American model. They dated from 2005 to 2006. She was rumored to have hooked up with Trey Songz in 2007.
You may also like to read Mariah Carey denies being the Queen of Christmas!
Mariah and Nick Cannon!
Mariah got together with Nick Cannon in February 2008. They dated for 2 months and got engaged soon after. After 8 days of engagement, they married 0n 30th April 2008. The couple had two children from this marriage; twins Moroccan Scott and Monroe. The couple separated after 7 years in August 2014. Nick filed for divorce from Mariah.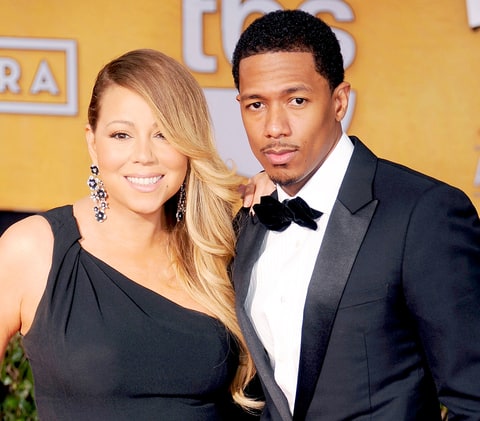 Mariah's other affairs
She had a brief one-month relationship with the American film producer Brett Ratner in March 2015. Mariah got together with James Packer in January 2015. They dated for 7 months and were later engaged for 8 months. The engagement didn't lead to marriage and they got separated in October of 2016. They don't have any children from this relationship.
Mariah, 50 is currently in a relationship with Bryan Tanaka, 37. Bryan is an American backup dancer. They started dating since November 2016. We can only hope that this relationship will last longer than her other relationships and she will finally have a long-lasting stable relationship.
Also read Everything about Mariah Carey's boyfriend, Bryan Tanaka!
Short bio on Mariah Carey
Mariah Carey is an American singer, songwriter, record producer, and actress. She is best known for hits like "Vision of Love," "Touch My Body", and "Shake It Off." More bio…