Mariah Carey Gives a Emotional Songwriters Hall of Fame Acceptance Speech!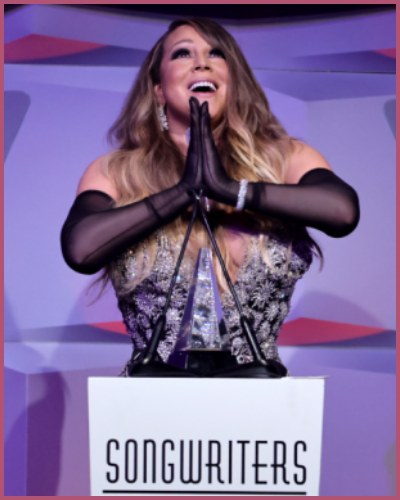 Mariah Carey was inducted into the Songwriters Hall of Fame on June 16.
The singer was honored along with many other big names including The Isley Brothers, and Annie Lennox.
She gave a strong, emotional speech at the ceremony.
---
Mariah Carey shares a strong yet hilarious speech while accepting the Hall of Fame honor
Mariah Carey has won many awards and accolades in her 32-year-old career.
Winning Grammy is a big thing but getting your name inducted into the Hall of Fame is a big achievement in itself too.
Unlike music awards, The Hall of Fame inductees are decided by a relatively small group of songwriting and music-publishing peers.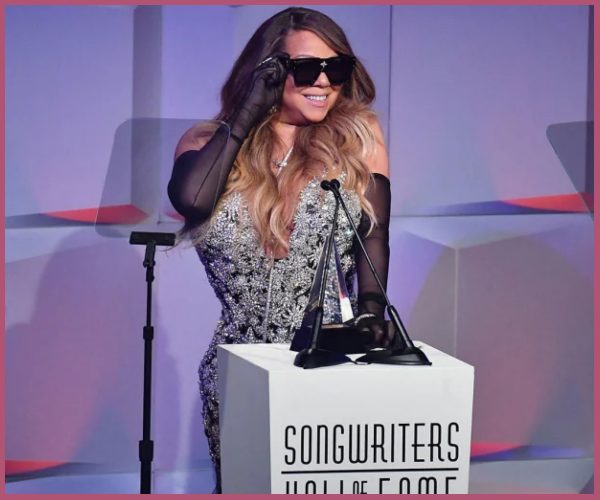 Mariah Carey was mocked when she was inducted as the Songwriter because a lot of people don't believe that women write their own songs.
Carey was already announced to be honored in 2020 but the ceremony was held only on Thursday night due to the pandemic.
The All I Want For Christmas Is You singer was introduced by her long-term friend Ahmir "Questlove" Thompson who is a Grammy and Oscar-winning musician. The friends first met in the early 1990s.
Also, Read Oscars: Bradley feels that these awards are totally meaningless! Why?
Mariah Carey's friend honors her talent
Thompson started his speech by saying:
"She has always been a serious songwriter and a serious artist. So many stars, they get so big that you think of a person as a product."

And it's harder for Black artists, especially Black women, to succeed at this level. The list of those artists who aren't with us is long and sad. It's almost like there's a price to pay for breaking 10 million."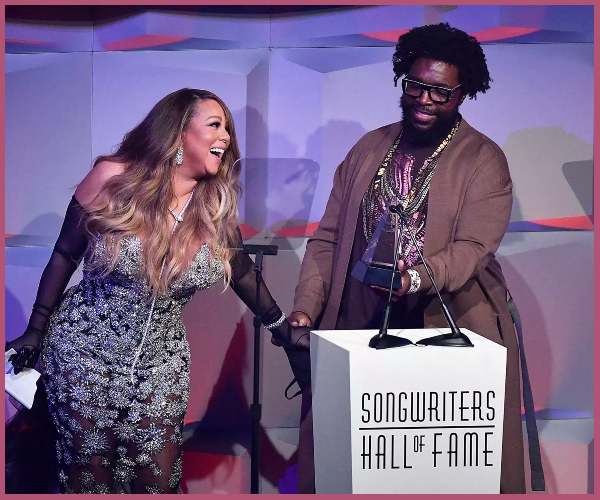 After receiving the honor, Mariah gave a long speech.
She started by saying:
Thank you to everyone in this room. First of all, it's incredible that there's even a show honoring songwriters, right? Give yourselves all a round of applause, because this is a big. deal. I mean, obviously, thank you to my friend Ahmir, as I said, Oscar-award winner and winner of all awards, but thank you for that introduction, and … I missed the first half (adopts Blanche DuBois voice), I don't quite recall.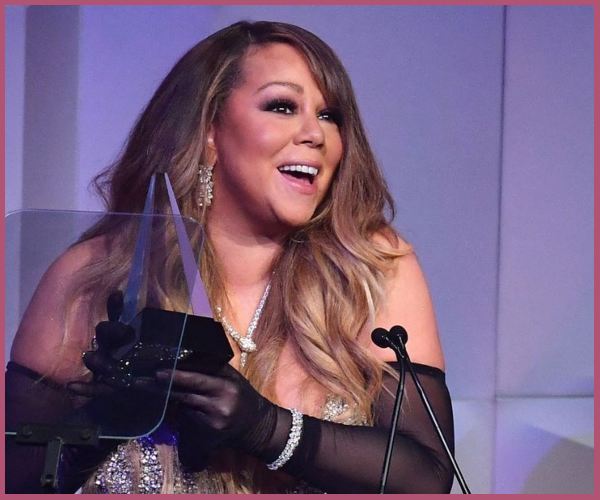 Anyway, and also congratulations to my fellow inductees! I remember when I inducted Jermaine Dupri, before COVID like three years ago, I was like, "Jermaine, you know what? I'm really pissed at you that you're getting inducted before me" — but that's a whole other story, hopefully someone will (air quotes) post that clip, maybe it will come back to me.
Also, Read Grammy Award Winning Musician And Singer Sam Martin!! Know About How He Started His Career And His Music