Who Is Marie Kondo Husband Takumi Kawahara? Their Marriage, Children
Japanese organizing consultant and TV presenter Marie Kondo is married to Takumi Kawahara since 2012.
He is the current CEO of Konmari Media, LLC.
---
Who is Marie Kondo's Husband Takumi Kawahara?
Takumi Kawahara was born in Osaka, Japan, on July 1, 1984. As of 2022, his age is 39. He is the CEO of KonMari Media Inc. and a well-known Japanese producer.
Kawahara previously worked at Achievement Co in Tokyo as a corporate HR consultant and strategist. He resigned from his job in 2012 to work with his wife as her company manager after they got married.
In 2015, the couple established KonMari Media Inc together and since then he has been serving as the CEO of the company.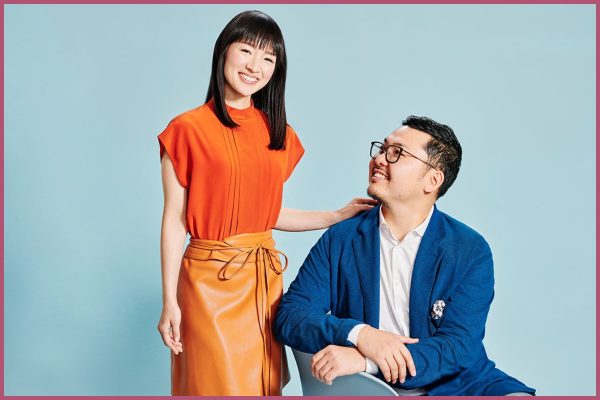 Kawahara frequently joins his wife during interviews, assists her in managing book agreements, and also serves as Kondo's photographer.
Kawahara was appointed executive producer of their Netflix series "Tidying Up with Marie Kondo" after the couple's partnership with the streaming service was reached in 2018. The Life-Changing Magic of Tidying Up, written by his wife, was a bestseller when a deal with Netflix was announced.
In January 2019, Tidying Up with Marie Kondo made its Netflix debut. It follows Kondo as she visits families to help them organize and tidy their homes using her KonMari method.
Also read: Exes Robyn Dixon and Juan Dixon married again years after calling it quits on their marriage 
How did Marie meet her husband Takumi Kawahara?
While waiting for an elevator, Marie Kondo and Takumi Kawahara unexpectedly stumbled into one another.
Kondo noticed Kawahara's item, a little pin with the word "dream" fastened to his suit, as they waited for an elevator at a speaking event in Tokyo when they were both 21 years old.
She told Fast Company in 2020,
"When I saw that, I thought, 'What a passionate person.'"
The two ended up getting along as they waited for the elevator doors to open, and Kondo gave him one of her business cards so they could stay in touch. They grew close, and in 2010, after the Japanese publication of Kondo's best-selling book The Life-Changing Magic of Tidying Up, they combined their love of business and organizing to spread Kondo's message of "sparking pleasure" through tidying to the rest of the globe.
Since Kawahara is well known for his exuberant, extroverted nature while Kondo likes the quiet comforts of home, they are the epitome of "opposites attract."
Kondo revealed:
"Even though Takumi's more extroverted and I'm much more introspective, we're the same on the inside."
She added:
"I have to be a public figure so I can spread this message. But it's much harder for me than for people who naturally excel at being in front of a lot of people. Takumi has really helped me."
When did they get married?
Kawahara and Kondo wed in 2013, based on his LinkedIn page. Kawahara proposed to Kondo with a treasured family heirloom: her cherished grandmother's engagement ring, which Kondo had acquired upon her passing. At the time, Kawahara was unable to afford an engagement ring.
She wrote in a blog post:
"When Takumi, my husband, proposed to me, he didn't have the money to buy me a ring. I told him 'I don't need a ring! You can give me this ring instead.'"
They have been happily married ever since.
Read more Split Alert! DeAnna Pappas Stagliano and Stephen Stagliano have parted ways after more than a decade of marriage
How many children do Marie Kondo and Takumi Kawahara have together?
Together, Marie Kondo and her husband Takumi Kawahara are parents to three kids: Satsuki, the couple's oldest daughter, Miko, and a boy, born in April 2021. Kondo revealed her pregnancy on Instagram in January by sharing a photo of herself grinning and cuddling her belly.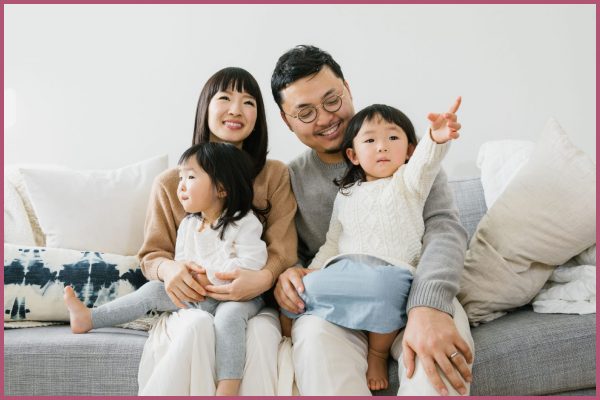 Kondo posted on Instagram once more on April 22 to reveal the first glimpse of her baby boy to her followers. She wrote:
"It's a boy! I am over the moon welcoming this bundle of joy into our family. We are all doing well. Now comes the fun part — spending this special time with our little guy."
Marie also wrote about the challenges that come with having a baby including the messy things babies do. She also shared that she overcame the challenge of caring for her first child while also trying to keep the house tidy.
She wrote:
"Just after my older daughter was born, I felt unable to forgive myself for not being able to manage my life as I had before. But, with time, I eased up on myself; then, after I gave birth to my second daughter, I let go of my need for perfection altogether — even when it came to tidying!"
In fact, Kondo's view of being perfect was completely altered by having children, and this allowed her to be "kinder and softer" to herself when she made mistakes.
"Before becoming a mom, I would feel defeated when I made mistakes — I could be quite hard on myself. Now I imagine one of my daughters feeling deflated after trying something challenging, and I tell myself the same things I would tell her."
You may also be interested in Andrew McCutchen Marriage, Wife, Salary, Net Worth