Who is Marina Fogle? Insight on her married life with Ben Fogle, children, stillbirth, net worth, social media, biography
Marina Fogle is the co-founder of The Bump Class. Her company helps to prepare mums for their labor journey. Marina and her sister Dr. Chiara Hunt has published a book The Bump Class. It is an authoritative, accessible guide to pregnancy, birth, and the first weeks with a new baby. They also have a podcast named The Parent Hood.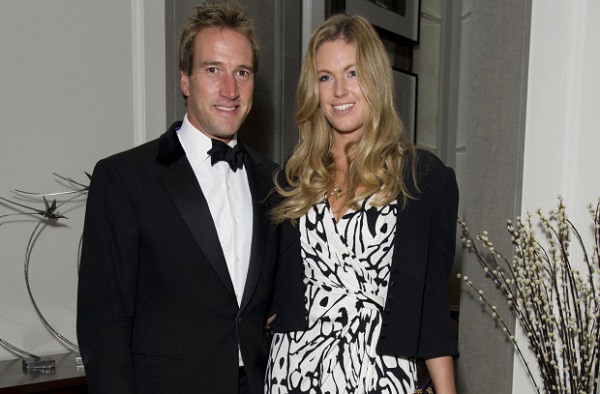 Similarly, she is the author of Bump Mail which is a week by week guide to pregnancy and the first year of motherhood. She is the wife of Ben Fogle.
Marina Fogle and Ben Fogle married life
Marina Fogle and Ben Fogle walked down the aisle in 2006 when she was in mid-twenties. They met each other while walking their dogs in Hyde Park. Their married life has not always been perfect. In 2008, she had a tragic miscarriage. During his 46th birthday celebration, he posted a picture of them out for a swim in Cornwall and wrote,
"And this is the reason why I married Marina…. November 1 swim in Cornwall."
Ben revealed,
"We've been married for 14 years now, and I think there is a tendency to take one another for granted, that is a very dangerous place to be. We have a lot of friends who got married around the same time as us and are starting to fail, and I think that is a scary reminder that you have to work at everything in life, including marriage and relationships and parenting."
After that, the couple was blessed with a son named Ludovic in the year 2009 and a daughter Iona in the year 2011. However, in the year 2014, the couple had a son Willem who was stillborn. Ben spoke in the 2018 Heart Radio about their son Willem. He was in Marina's womb for eight months and was stillborn. It affected the couple as Ben revealed that holding his dead son in his arms was something he was not prepared for.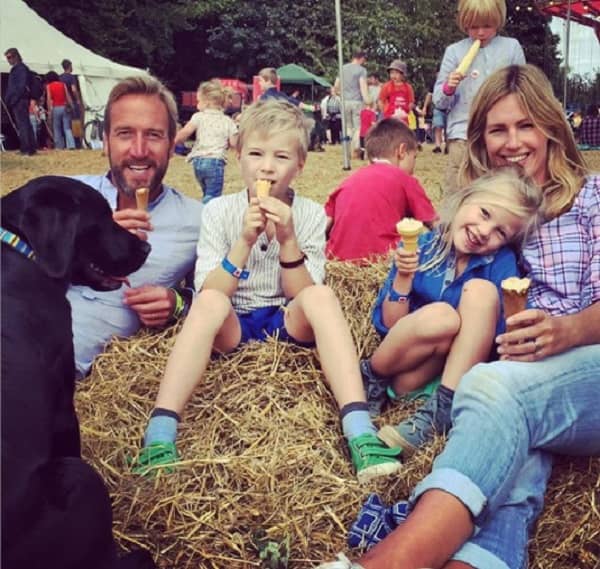 Also read Insight on Mike De Force and Fleur De Force's married life! Know about his children, age, social media, biography
Marina after the miscarriage
Marina Fogle was 33 weeks pregnant when she suddenly fell ill. She started bleeding heavily and was rushed in for an emergency cesarean. She had a stillbirth as she suffered a placenta abruption and hemorrhaged.
Likewise, she advises anyone who is going through baby loss to take help from a professional. As, she took help from a bereavement counselor.
How much is Marina Fogle's net worth?
Marina Fogle is the co-founder of The Bump Class and her net worth is estimated to be $500 thousand. Her husband Ben has an estimated net worth of $6 million. Ben is an English broadcaster, writer, and adventurer. He has worked as a presenter in British TV channels like Channel 5, BBC, and ITV.
As a writer, he has written ten books like The Teatime Islands, Offshore, The Crossing, The Race to the Pole, Labrador, The Story of the Car that Conquered the World, English: A Story of Marmite, Queuing and Weather, Up, and many other.
Fogle is also the President of the Campaign for National parks. He is also the ambassador of the World Wildlife Fund (WWF) and Tusk. In August 2014, he became one of 200 figures to be signatories to a letter to The Guardian. 
Also read Are Trevor Noah and Minka Kelly to marry? Know about their past relationships, Trevor being cuomosexual and net worth
Marina Fogle on social media
Marina Fogle has around 29.3k followers on Instagram. Her Instagram bio reads,
"Producer of weekly podcast The Parent Hood. Co-founder of The Bump Class, mother to Ludo, Iona, Willem and Storm the dog, wife of @benfogle"
She uploads pictures of her husband and children on her account. They have a guineapig named Misty which they added to their family in July 2020. Her family is an animal lover. Marina loves to spend time with her friends and family.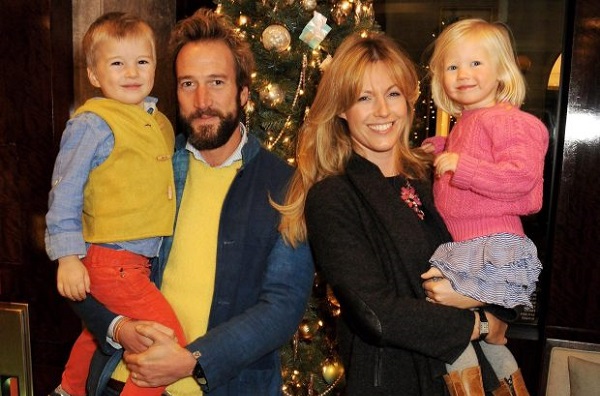 Talking about her Twitter, she has around 1.9k followers. She joined Twitter in May 2012. She has not made a Tweet since December 2017.
Short bio on Ben Fogle
Ben Fogle is an English author, broadcaster, and writer. He is best known for his presenting roles with Channel 5, BBC, and ITV. Read more bio…