Marion Cotillard expecting a child with long term boyfriend; Accused being the reason for Brad Pitt and Angelina Jolie divorce!! Is she really the reason??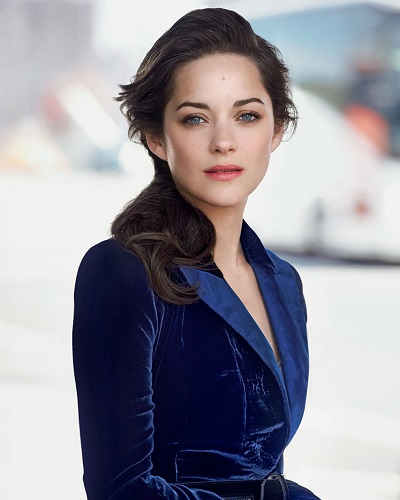 In her native France, Marion Cotillard is seen as a highly-respected Oscar-winning actress who successfully played the iconic French singer Edith Piaf in the film 'La Vie en Rose'.
---
Update: In the third week of March 2017, Marion gave birth to a healthy baby girl who is named Louise Canet.
With more visible roles in English-language films like A Good Year, Public Enemies, and Nine, North American audiences are slowly but surely starting to come around to the talent and beauty that exists within Cotillard's creative aura.
Source: hwatcelebs (Marion Cotillard)
In a relationship
Marion Cotillard is not a married woman but is in a relationship with her 37-year-old actor/director boyfriend Guillaume Canet. Canet is a director and actor of French nationality and the couple has been together since October 2007.
They are going strong together and also have a son named Marcel who was born on the 19th of May, 2011. Inception star Cotillard first worked with Canet in the 2003 film 'Love Me if You Dare'.
Source: closerweekly (Marion Cotillard with her partner)
More about her boyfriend
The 37-year-old Oscar winner is currently living together in Paris with her 39-year-old partner. And things are clearly still going strong for Marion Cotillard and her beau Guillaume Canet as the lovebirds were seen passionately kissing at the Grove in LA on Friday. As the French couple was locked in a steamy embrace their adorable son Marcel wandered over to them and the trio shared an affectionate snuggle.
The handsome Frenchman was previously married to German actress Diane Kruger, but the attractive couple divorced in 2006 due to their divergent careers. Guillaume has also romanced French actresses Carla Bruni, Louise Bourgoin, and Élodie Navarre.
Source: zimbio (Marion Cotillard with family)
Marion And Guillaume expecting a second child
Marion Cotillard is pregnant! The actress is expecting her second child with longtime boyfriend Guillaume Canet, she announced on Instagram. In the post, she also addressed being wrongly dragged into Brad Pitt and Angelina Jolie's divorce.
With all the drama of Brad Pitt and Angelina Jolie's divorce, Marion was also included by saying that Brad had carried on an affair with his co-star in the upcoming romantic thriller "Allied" who was Cotillard.
But Cotillard attempted to erase herself from the tabloid narrative Wednesday night all the same, with a post to her Instagram account denying the rumors as "crafted" and wishing both partners "peace."
Read more Brad Pitt and Angelina Jolie are in the middle of a major custody battle and she's got 'Dirt Diary'!
Source: findpik (Marion Cotillard with her partner)

She later defended herself by saying-

"This is going to be my first and only reaction to the whirlwind news that broke 24 hours ago and that I was swept up into. I am not used to commenting on things like this nor taking them seriously but as this situation is spiraling and affecting people I love, I have to speak up,"

Cotillard began.

She went on,

"Firstly, many years ago, I met the man of my life, father of our son and of the baby we are expecting. He is my love, my best friend, the only one that I need. Secondly, to those who have indicated that I am devastated, I am very well thank you. This crafted conversation isn't distressing."

"And to all the media and the haters who are quick to pass judgment, I sincerely wish you a swift recovery," continued Cotillard. "Finally, I do very much wish that Angelina and Brad, both whom I deeply respect, will find peace in this very tumultuous moment. With all my love Marion."
The rumors about her and Brad Pitt
Source: ace showbiz (Angelina Jolie, Brad Pitt, and Marion Cotillard)

Also read Get the latest update! Is Brad Pitt and Charlize Theron a couple?
About her crush
Marion reveals her offbeat first celebrity crush in W magazine. Cotillard fell for 86-year-old acting veteran Harry Dean Stanton after seeing him in the 1984 film Paris, Texas.
She gushed about him in a very polite manner by saying,
"He was my type of guy, especially when I was a kid. I was totally in love with him. I wanted to go anywhere with Harry Dean Stanton: Texas, Paris, whatever, wherever."
said Marion.
You may like to read The aftermath of the news of Brad Pitt-Charlize Theron dating! Is Angelina Jolie upset?
Short bio on Marion Cotillard
Marion Cotillard, who was born on 30 September 1975, is a French actress, singer-songwriter, musician, environmentalist, and spokesperson for Greenpeace who achieved international fame with the film La Vie en Rose (2007). She is the recipient of an Academy Award, a BAFTA Award, a Golden Globe Award, two César Awards, a European Award, and a Lumières Award. More bio…