Is there marital tension between George Clooney and his attorney wife, Amal Clooney!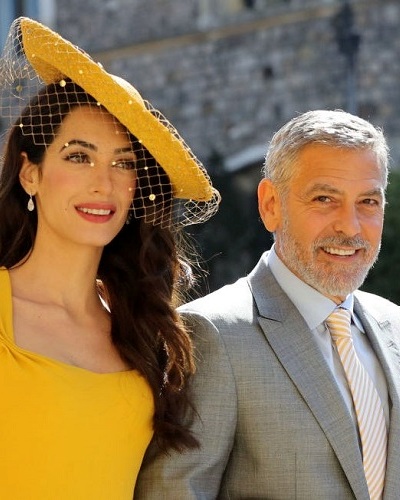 For the last few months, some problems is brewing up in the relationship between American actor George Clooney and his lawyer wife Amal Clooney.
What are the likely reasons for these marital strains?
---
Let us find out.
George Clooney and Amal Clooney – the recent tension in the marriage
The marriage of George Clooney and his wife Amal Clooney is facing some challenges in recent years. The actor and his Lebanese – British wife who is an attorney are both having busy schedules.
This leaves them with no time to meet and talk to each other. Due to this, there are increasing arguments and fights between the couple.
But there was another recent issue that led to an acceleration of tension in the marriage.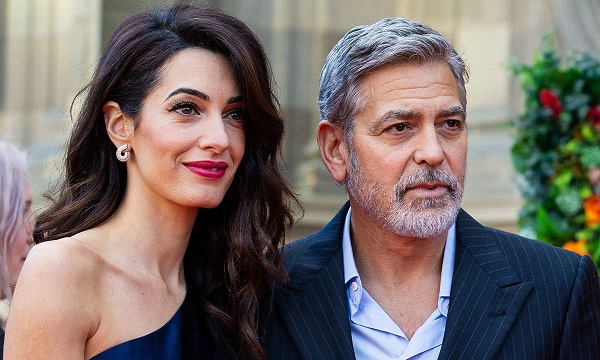 George and his ex-girlfriend's assault case
Woman's Day Australia has noted that George went to the rescue of his former girlfriend Elisabetta Canalis. And this did not go well with the barrister.
He was dragged into an ugly assault case against Elisabeth. In September 2019, Italian actress Elisabeth had a fight with a fellow mother when she had gone for her daughter's dance session.
Elisabeth had requested George for help and he willingly offered it. On this topic, the two regularly texted each other. George also promised Elisabeth that he would be at her back and give her his full support. But Amal has different views.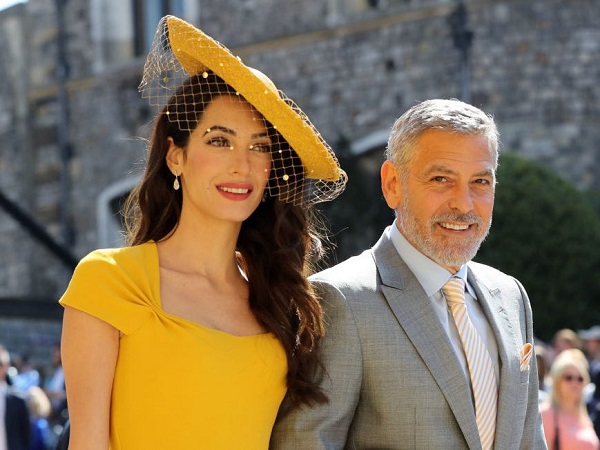 She feels that it is embarrassing that her husband George is getting involved unnecessarily in her former girlfriend's case.
An insider said:
"Firstly, Amal is a high-profile lawyer who represents real people with real problems, so she thinks it's embarrassing that he's getting involved with something so cheap and nasty. She's told George in no uncertain terms that she wants nothing to do with Elisabetta and her court case,"

"Secondly, and Amal probably won't admit this, but it irks her that he's obviously still close with Elisabetta. She's one of George's many exes Amal has always felt uneasy about – she's hot, young, and incidentally looks not unlike herself. Her women's instincts are definitely firing, here,"
Is George and Amal's marriage collapsing?
This new problem comes at a time when the power couple's marriage is already crumbling. There are intense speculations on it.
Star magazine has reported that the couple is having almost daily feuds on where to raise their twins. George wants all his family to be in Los Angeles.
But Amal does not want her two kids, Ella and Alexander to turn to their father's profession of acting for a career. Hence she wants them to be out of LA.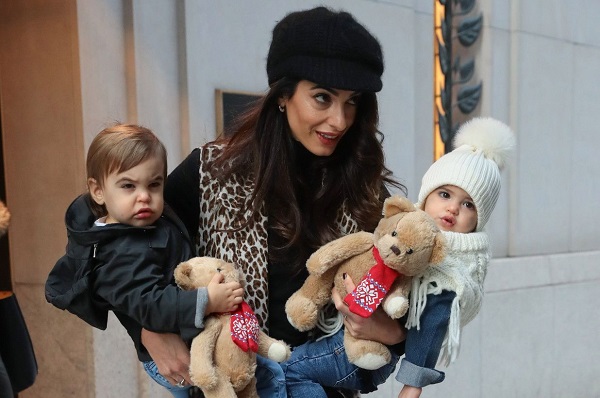 But neither George nor Amal have spoken about these rumors or made any attempts to clarify them. Hence, it is difficult to state whether the rumors are true or just baseless articles written to get publicity at the cost of the power couple.
Short Bio on Amal Clooney
Amal Clooney is an activist and human rights lawyer. Her long and achieved profession in the fields of global law and human rights has won her worldwide approval. She has additionally worked intimately with the UN in maneuvering a UK-drove crusade to fight the psychological militant Association ISIS. More Bio…
Source: International Business Insider