Mark Dolan cut his face mask into two live on-air!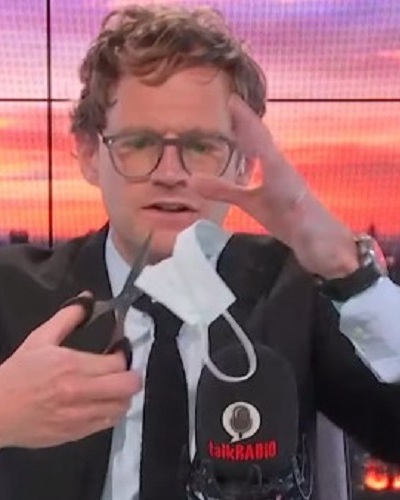 Talk Radio presenter and English comedian, Mark Dolan did something incredible on-air! Yes, at a time when the medical fraternity is talking about the scientific benefit of wearing a face mask for the current coronavirus pandemic, Mark cut his face mask into two on-air!
Mark Dolan and his live on-air act
Mark Dolan took a pair of scissors to cut his face mask into two live on-air. He said that this is the only way that the country's economy and life could return to normal amidst the raging coronavirus pandemic. The pandemic has derailed every aspect of human lives. His video clip of the act has been seen by more than half a million people. The anti-maskers are of course delighted. The Talk Radio presenter said:
'If you want to save lives and get the country back on track, the only option is to get back to normal.  'The first step to achieving that is to get rid of these wretched, god awful, damned, blinking, uncomfortable, scientifically empty, useless masks.'
Mark did this despite the positive results of various studies of the utility of face masks in preventing the spread of the deadly virus.
Click to read on Gold Face Masks: cost, appropriateness, effectiveness and capacity to protect!!!
The University of Edinburgh and the study
Last month, the University of Edinburgh released a study that confirmed that face coverings do assist in lowering the spread of the infection to the masses. When a person speaks or coughs, the droplets released in the air are less when the face mask is in between.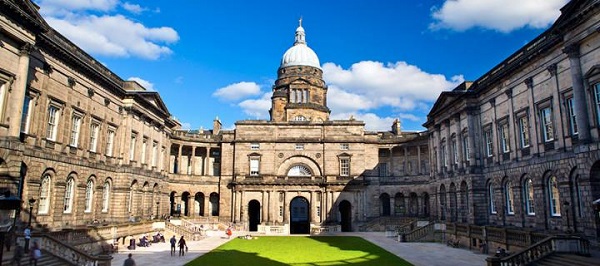 The study also revealed that when a person coughs with no mask, a person standing two meters away has 10k times more risk than when a person with mask coughs and the standing person is half a meter away. Thus, face masks do have a protective role to prevent the spread of the virus in the community.
But despite this, a vocal anti-mask lobby is gaining momentum in Great Britain. The anti-mask and the anti-lockdown group has carried out several protests in various cities and towns of the UK.
The response of people to Mark's on-air act
Face masks have been made mandatory for government in public places and also in schools when they reopen this week. The video was posted on the Twitter handle of Talk Radio. People agreed that wearing a face mask was dehumanizing and depressing.
Some of the people boasted that they have never worn one face mask until now. And another person said that there is a mask tyranny going on. This user said that they will not step inside a shop where masks are mandatory.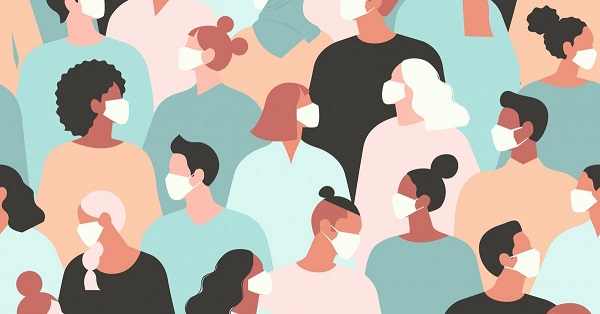 There were some who were on the side of the government and its policy. One of these tweeted:
"Just wear the mask. It's not a great ask. If it opens up business and socializing quicker, all the better."
And another one explained:
"Mate, it's a little piece of material that you wear every now and again that might save someone's life. It's not a balaclava made of wasps. God help us if there's a war."