Mark Jones, the son of singer Tom Jones: Know about his birth, Age, early life, career, and relationship!
Sir Tom Jones is a great singer. But he also in the past had a playboy image who used to booze a lot. And now he has totally changed and is a silver-haired famous and beloved singer of everyone worldwide. Who brought about this massive transformation in Tom Jones? The credit goes to his son Mark Jones who is also his father's career manager.
Mark Jones and his birth and parents
Mark Jones was born in April 1957 in Pontypridd, South Wales, the UK. His father is the famous singer Sir Tom Jones while his mother is the first and only wife of Tom Jones, Linda. His father used to sleep with multiple women, famous or otherwise but he married only once and that was to Linda.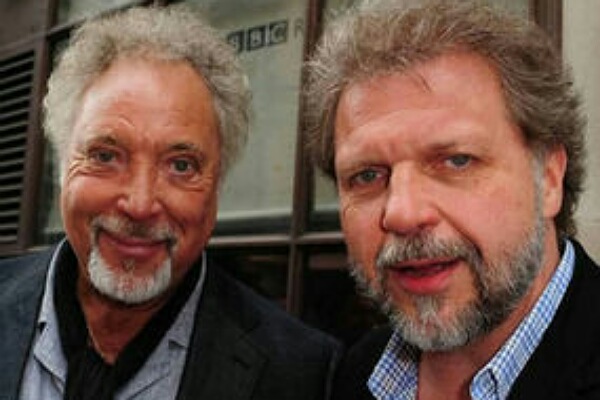 Linda was Tom's high school sweetheart. She was a teen mom and was pregnant with Mark before her age of 16. Mark was born 1 month after the wedding of his parents in 1957. When Mark was small, his father did several odd jobs to earn a living and keep his family afloat.
The migration to the USA
Tom Jones gained popularity in 1965 with his second single titled It's not unusual. They relocated to the USA and the life of both Linda and Mark changed forever. Tom used to be most of the time on tours and his name and images started popping up on the television. He used to meet a lot of ladies during his shows and also sleep with many of them.
Linda came to know about Tom's infidelities and extramarital affairs. She even assaulted him many times in an attempt to make him realize his wrongs. But despite that, he continued with the cheating and hard drinking. He had affairs with Mary Wilson, TV host Charlotte Laws, Marjorie Wallace, and Cassandra Peterson.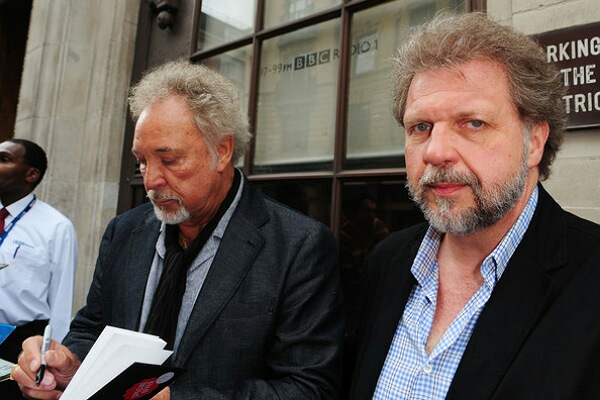 Tom made model Katherine Berkery pregnant and she delivered a son named Jonathan. In 1989, she approached the court for getting the legal rights for herself and her son. Though DNA testing proved that Tom was indeed the father of the child Jonathan, Tom never accepted him. Jonathan is 32 now and tries to reach out to Tom but Tom refuses to have any relationship with him. Tom never spoke about Jonathan except once in 2008 when he said:
"It wasn't something I had planned.

"If I had planned it, I would have done something more than just financially.

"But it wasn't. I just fell for it. I just fell for the seduction."
Mark becomes his father's manager
On 29 July 1986, the manager of Tom Jones, Gordon Mills died due to cancer. And Mark Jones stepped into his shoes the same year. Recalling those days, Tom said:
"When Mark became my manager he immediately got me out of the tight trousers and revamped my image.

"I look back at those trousers and think 'No wonder.'"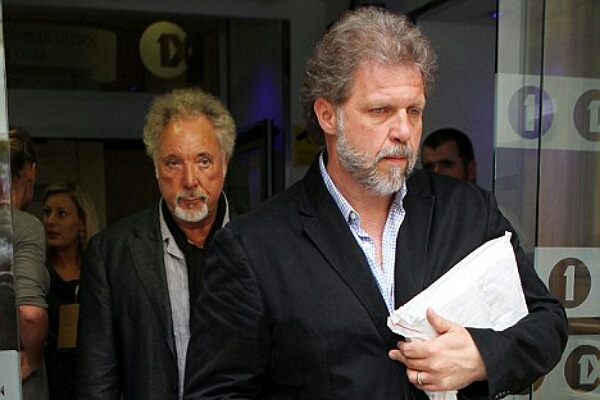 Mark had a huge impact on his father's image makeover and career. In 2010, Mark had explained:
"I'm always on about his drinking. He knows I mean well and I know what it means to him.

"So he can do it but I say, 'Don't kill yourself doing it.' I'm very persistent.

"That's the one way in which we are very similar. It's very Welsh. We're like nanny goats."
In fact, they appeared more like brothers than a father-son duo. Mark is married and his wife is Donna. She too had a hand in reinventing Tom. The couple has a child born in 1984.
Source: Express UK