Mark Wright And Actress Wife Michelle Keegan Celebrate Second Wedding Anniversary of their marriage On An Island with full of romance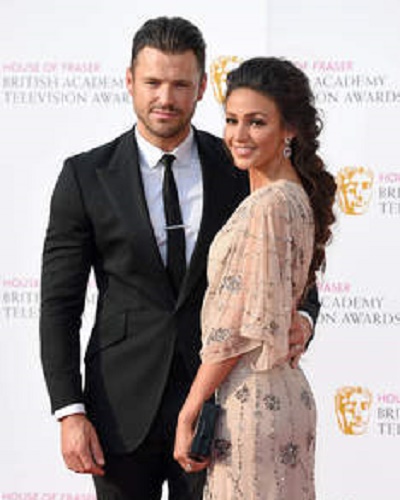 Marriage is something adorable thing that everyone dreams of
Everyone dreams to get marrying a perfect partner that perfectly suits them and Marriage means exchanging the vows between two people vowing to support each other in every pain and sorrow
And remembering the same moment and same romance, people celebrate an anniversary day
---
And the famous Hollywood figure Mark Wright celebrated his second marriage anniversary with his actress wife Michelle Keegan in Tenerife as said on May 24, 2016.
Despite having a busy schedule and packed times, couples made time for each other and are spending quality time with each other having wine and cheese in the Isle of Fernando on May 21, 2017, on their anniversary time.
Michelle shared the cutest romantic photo on the anniversary day
Looking at their romance and intimacy, both seem very great together. Their love is really adorable to see and hear the beautiful wife of Mark posted the romantic pictures of them on Instagram wishing an anniversary to his husband on their anniversary day and posted:
"Happy Anniversary to my ?? … 24.05.2015 xxx"
Having a busy schedule, they made time for each other
Mark Wright was busy shooting around South Africa and Asia. Talking about his long-distance relationship with his wife Michelle in an interview on May 27, 2017, he said,
"I've just come back from being with her and it was absolutely amazing. We had the best time."
Moreover, Mark added,
"She is going to be in South Africa on and off until next year and I'm going to be in Los Angeles so we are making sure we see each other once a month. When we do see each other it is really special, although when I visit her on set she does have to work."
"But just hanging out together and being with each other is great. She really is the most incredible woman, I love her so much. We just make it work."
During the anniversary month, Michelle was busy shooting the scenes of the series Our Girl in the Himalayan nation of Nepal. And she shared her opinion saying:
"Last day in Nepal… what an amazing eye opening journey. Coming away with a totally different perspective on life. Feeling very blessed and thankful. #itsthelittlethings #glasshalffull #ourgirl3 ????"
Their love story started in 2010 and soon after they met each other, they exchanged the vows on May 24, 2015, and both are really happy together have zero problems in their marital life.
Her past relation affairs
Michelle Keegan was once engaged to The Wanted's Max George after meeting him at one of their concerts in 2010. However, they broke their engagement in 2012. Shortly, after her breakup from Max, Michelle began dating Mark Wright and on 9 September 2013, they got engaged.
Later on May 24, 2015, Michelle married her longtime boyfriend Mark Wright on an especial ceremony. There is no news of them having a child until now.
Currently, Michelle Keegan is married and happy with her married life with a great career ahead.
Update on their relationship
Michelle had talked about wanting to have four kids with Mark. Later there was trouble in Paradise and clashes between the couple were said to be due to the differences about having children.
But they denied it and besides Mark moved to LA. Their work schedules put them in different parts of the world but they are together again. There is no talk of pregnancy as yet.
Short Bio on Michelle Keegan
Michelle Keegan is an English actress. Keegan is known for portraying Tina McIntyre in the ITV soap opera Coronation Street between 2008 and 2014, Keegan played the role of Tracy in the BBC drama series ordinary lies. In 2016 she played Corporal Lane in BBC hit drama series Our Girl taking over the lead role from EastEnders actress Lacey Turner. She was awarded FHM "Sexiest Woman in The World" in 2015. More Bio…