Meta's CEO Mark Zuckerberg is Expecting 3rd baby with wife Priscilla Chan!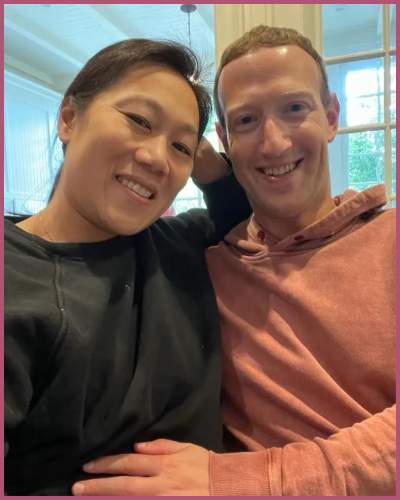 Mark Zuckerberg is expecting his third child with his wife Priscilla Chan as disclosed in September 2022.
In his pregnancy announcement post, he revealed that his wife has three miscarriages prior to giving birth to Max.
Learn about the net worth, marriage, relationship, and kids details of Zuckerberg.
---
It's a baby girl for Mark Zuckerberg, 38, and his philanthropist wife Priscilla Chan! Learn in detail about the recent pregnancy of Priscilla and their upcoming baby no.3.
Mark Zuckerberg's daughters Max and August are going to be sisters to another baby girl
Facebook co-founder Mark Zuckerberg recently announced that he and his wife, Priscilla Chan, are expecting their third child. In his Instagram post dated September 21, 2022, the tech entrepreneur wrote,
"Lots of love. Happy to share that Max and August are getting a new baby sister next year!"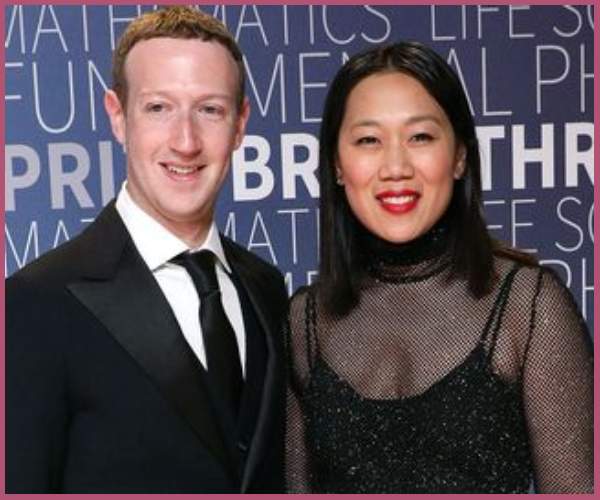 Zuckerberg is going to be a father to three daughters, including a newborn baby to be born in 2023. He is already father to his daughters, Maxima Chan Zuckerberg, 7, born in 2015, and August Zuckerberg, 5,  born in 2017.
Mark Zuckerberg and Pricilla had three previous miscarriages
The Meta owner Zuckerberg had given birth to his first daughter, Max after the couple had gone through a terrible journey of miscarriages saying,
"You feel so hopeful when you learn you're going to have a child. You start imagining who they'll become and dreaming of hopes for their future. You start making plans, and then they're gone."
In explaining how it felt Zuckerberg mentioned how three miscarriages made him and Chan go through a lonely experience adding,
"It's a lonely experience. Most people don't discuss miscarriages because you worry your problems will distance you or reflect upon you — as if you're defective or did something to cause this. So you struggle on your own."
Not only Mark but his beloved spouse, Priscilla had also come forward about her pregnancy losses after delivering daughter Macx in December 2015, confessed to a Today show interview.
"Sharing our experience with pregnancy was incredibly important because we realized how challenging and difficult that was, and there are really dark moments where you think you're alone."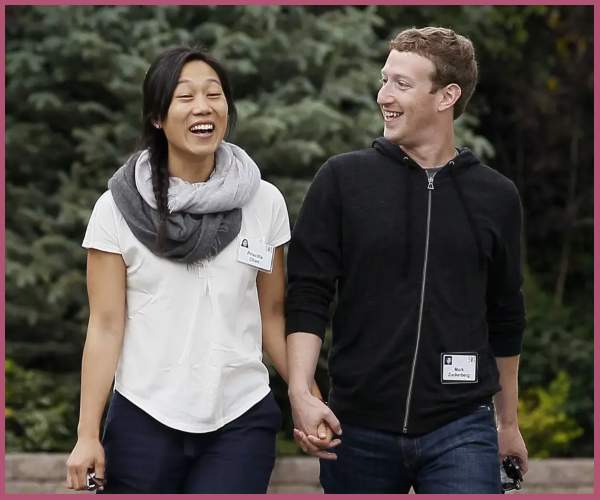 Also, Read Ashley Greene Welcomed First Baby, Daughter Kingsley with Husband Paul Khoury!
Relationship Timeline of Mark Zuckerberg and Priscilla Chan
Priscilla Chan had met the love of her life as a University student. Mark and Priscilla had their first meeting at a Harvard University frat party in 2003.
The duo had an immediate spark and their friendship turned into a beautiful romance with Mark getting on his knees eight years later.
Their engagement news came to the media when Bill Gates accidentally broke the news of the duo's 2011 engagement when he addressed Priscilla Chan as Zuckerberg's fiancée. Though the Meta Platform CEO addressed the news to be not true, turned out that Chan and Mark married in May 2012.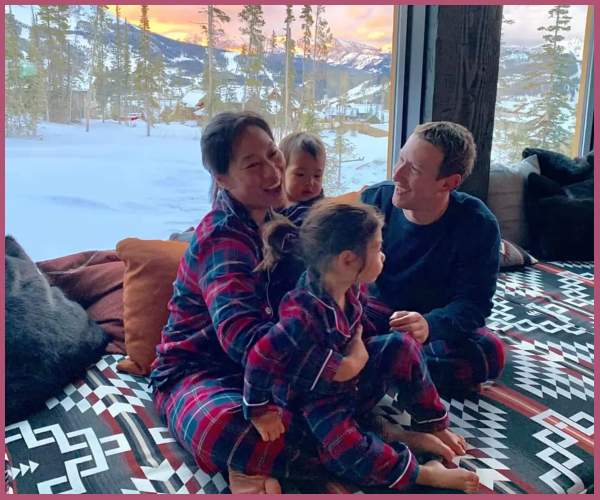 Also, Read Hunter McGrady Is Expecting Baby No. 2 with Husband!
What is the net worth of Mark Zuckerberg?
While announcing his third baby, Mark Zuckerberg is currently standing at a net worth of $51.4 billion. It makes him the 22nd richest person in the world. He had peaked in the top 5 billionaires previously this is not what matters to him the most in his life.
Mark Zuckerberg does not worry if Elon Musk, Gautam Adani, Bernard Arnault, or Jeff Bezos are on the top list of the world's richest people. Mark had earlier confessed that the only things that are important to him are his wife and daughters stating,
"The thing that I'm most proud of, and the thing that brings me the most happiness, is my family."
Also, Read YouTuber Trisha Paytas Blessed with Baby Girl with Husband Moses Hacmon