Who is Markus Raikkonen? Know about his wedding with Finnish Prime Minister Sanna Marin, children, social media, biography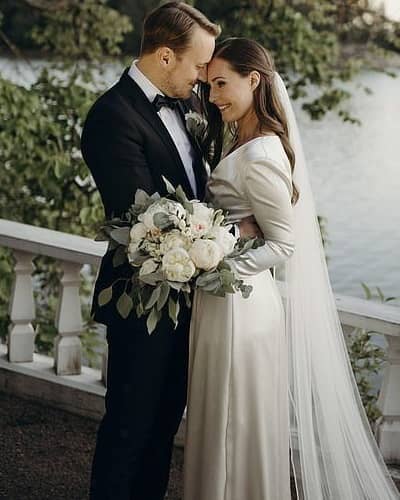 Markus Raikkonen is a marketer, founder, advisor – Communication Director at MarkkonoitiAkatemia. He is the husband of Finnish prime minister Sanna Marin.
MarkkinointiAkatemia MAK Oy is Finland's leading digital acquisition expert company that offers a wide range of digital marketing services in Finland and internationally. They have a close partnership with Google Premier which enables a level of service that only a few companies can offer.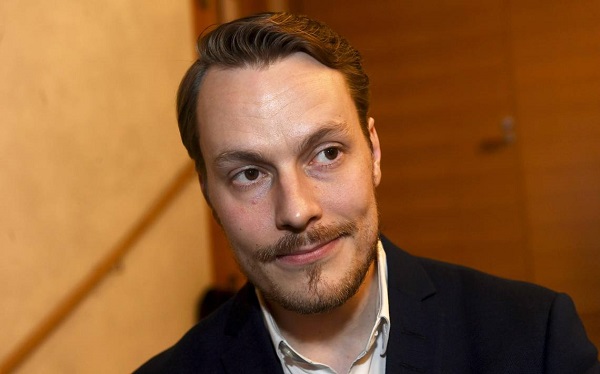 What is the age of Markus Raikkonen?
Markus Raikkonen was born on 16th September 1985 in Helsinki, Finland. At present, he is 34 years old. He has citizenship in Finland. Due to his private nature, he has not mentioned his family.
Also read Ashlee Holmes Malleo ending her marriage with husband Pete Malleo! Know about her pregnancy with son Cameron, early life, social media, biography
Markus and Sanna Marin's wedding
Markus Raikkonen and Sanna Marin walked down the aisle in August 2020 as per the pictures uploaded. They married at Kesaranta, the prime minister's official residence in front of close friends and family. Their wedding was attended by 40 people. They met each other when they were 18 years old. So, they have been together for 16 years now.
Sanna shared the news of their wedding with a long caption,
"Yesterday we said to each other I will. I am happy and grateful that I get to share my life with the man I love. We have seen and experienced a lot together, shared joys and sorrows, and supported each other at the bottom and in the storm."
They lived together in their youth. They grew up together and have been each other's side. Sanna wore her beautiful brunette hair half-up and half-down with a long veil pinned at the back of her hair.
Markus looked dashing in a classic tuxedo. Their home is in the Kaleva district of Tampere but due to the ongoing coronavirus pandemic, they are living at the Prime Minister's official residence.
Children
Markus and his wife Sanna are the parents of Emma Amalia Marin. She shared the journey of her motherhood with pictures of her baby bump to that of breastfeeding.
Likewise, his wife Sanna is the Finnish politician. She has been the Prime Minister of Finland since 10th December 2010. She became the second-youngest serving state leader, the youngest female state leader, and the youngest-ever prime minister.
Is Markus Raikkonen active on social media?
Markus Raikkonen has around 246 followers on his Twitter account. He joined Twitter in May 2011. He is not that active on Twitter but makes tweets frequently. Recently, he retweeted his wife's tweet about their wedding. She tweeted their wedding pictures and wrote,
"Warm thanks for the congratulations Red heart Thank you also to the wonderful women who made our day unforgettable. Thanks to Amanda Lehtola for capturing the wedding day, Minttu Saarn for the wedding portrait, Anni Ruuth and Pinja Heikkinen for the costume, Tanja Lähdeaho for the flowers and Eira for the wedding."
He is also on Instagram with more than 591 followers. It seems like he joined Instagram recently. His first post on Instagram was the wedding picture of them which he reposted from his wife Sanna Marin. Similarly, she carried a bouquet which consisted of cream peonies and foliage.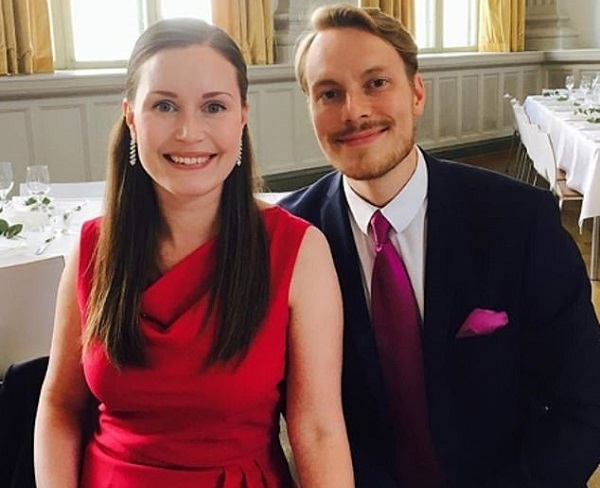 Also read Beautycon CEO Moj Mahdara and her work in beauty industry! Know about her married life with Roya Rastegar and children, social media, biography
Short bio on Markus Raikkonen
Markus Raikkonen is one of the entrepreneurs, innovators, and soccer players. He works as the Communications Director. 
He earned huge popularity after he revealed that he is the boyfriend of Finland's youngest prime minister Sanna Marin. Read more bio…