It's in Ovary and Uterus! Chicago Med star Marlyne Barrett is Diagnosed with Cancer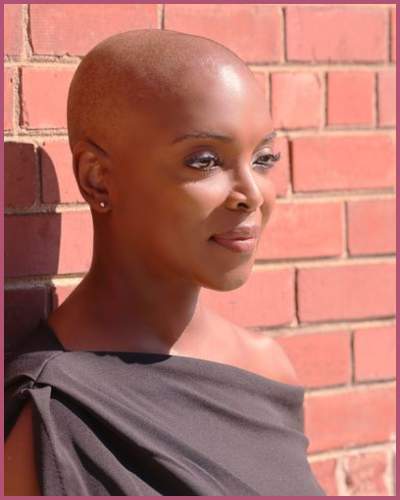 Chicago Med actress Marlyne Barrett has been diagnosed with cancer.
The actress had a tumor the size of American football in her uterus and ovary after her hernia operation.
Know in detail about the ovarian and uterus cancer diagnosis of the American actress.
---
Marlyne Barrett could not believe that her cancer diagnosis on TV won't be limited to that! Sadly, Cancer followed the way to her real life as well.
Chicago Med actress Marlyne Barrett has cancer in Ovary and Uterus
Nerese Campbell in the HBO crime drama The Wire is diagnosed with cancer. She had undergone the battle in her role on Tv but it's tough in real life. Discovering a tumor the size of American football in her uterus and uterus felt terrible.
After the hernia operation, doctors gave the sad news to Marlyne Barrett that she has cancer. The 44-year-old actress is now sharing how her devastating diagnosis felt saying,
"I didn't believe them, but when they showed me the CT scan. I went, 'Oh my word."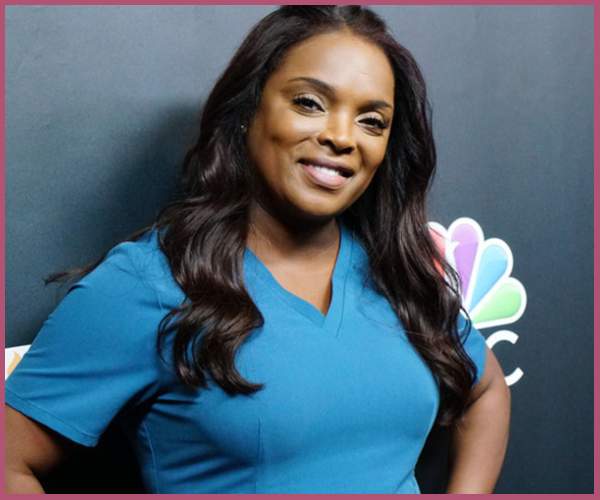 Marlyne while admitting that she could not believe the doctors on the heartbreaking news but she had no choice. Shen then gave a second thought to how long she can live which she conveyed,
"The first questions were, 'Am I going to live?', I just fell into my husband's arms. It still takes my breath away when I think about it."
According to doctors, she needs an aggressive form of chemotherapy but the actress is insisting on a hysterectomy. She spoke about why she wanted,
"I didn't want to give the power to chemo. My hair has always been an essence of beauty. But I took my own razor and I shaved my head."
Also, Read British TV presenter Sarah Cawood is Diagnosed with Breast Cancer!
Maggie from Chicago Med is heartbroken while undergoing Chemotherapy
The actress who was left heartbroken put on the courage to shave her head in front of her twins Joshuah-Jireh and Ahnne-N'Urya and husband Gavin Barrett.
"I did it in front of my babies so they'd see it was still Mommy. I wept, I wept, I wept. But it was a beautiful experience to do it in front of them."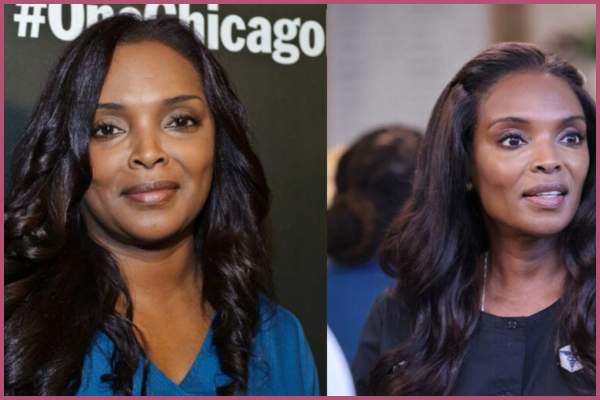 Amidst the chaos of all the frustration caused by cancer and her health diagnosis, Maggie from Chicago Med find happiness in work. She also confessed the same saying,
"Work brings me a lot of joy right now. It brings me a lot of reprieves to think about something other than, 'When is my next chemo shift?' and 'How am I going to hug my children?"
Marlyne Barrett is currently in the third round of Chemotherapy. Meanwhile, she is battling the tough phase hoping she could live further with her children.
"It's okay not to have it all together. You can't tangibly hold onto fear. But I'm holding onto faith. I find new strength to carry on every day because of [my children]. I want to see them get married one day. And I will."
Also, Read Rachel Zegler Shocked Fans by Saying that She had Breast Cancer at Age 19!