Insight on the on-and-off marriage of '90 Day Fiance' stars Paul Staehle and Karine Martins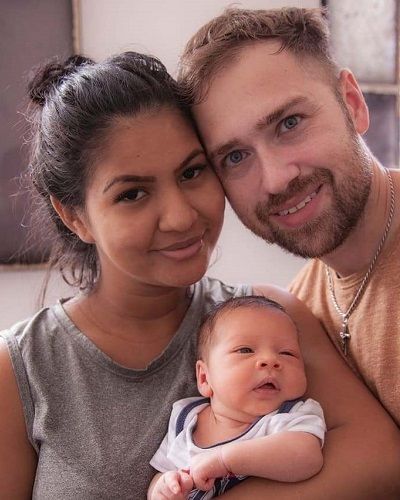 The reality TV show 90 Day Fiance: Happily Ever After is telecasting its tell-all episodes but one of the popular couples Paul Staehle and Karine Martins is not on it.
The tell-all host Shaun Robinson has disclosed the reason for their absence from the show.
---
Shaun said,
"Yeah, you know the situation between Paul and Karine is a very complicated and sensitive one, so when we were about to do the tell-all, their situation was very fresh, and so we wanted to give them the space to really work through that."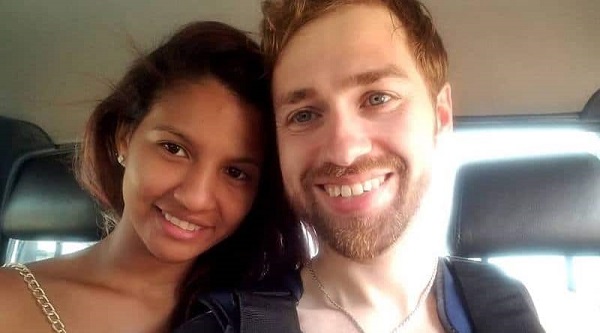 In season 5 of 90 Day Fiance: Happily Ever After? struggled in the move from Brazil to Louisville, Kentucky. They returned at the end of the season but are having problems between them at present.
Also read Is Deavan Clegg's daughter Drascilla autistic? Know about her biological father, problematic behavior on '90 Day Fiance', parents' relationship
Paul Staehle and Karine Martins's restraining order
Paul Staehle and Karine Martins have agreed to drop their restraining order against each other. They dismissed three emergency protective orders on September 16, 2020, as per the court documents. So, the couple doesn't need to appear in court in December 2020.
The restraining order came in July 2020 after Karine and their 18-month-old son Pierre was missing after an alleged altercation. Karine filed a full restraining order against him.
Karine said,
"I am terrified he will hurt me or hurt my son because I runned [sic] away from him and I am even afraid to go back to Brazil now because he can go to Brazil and hurt us,"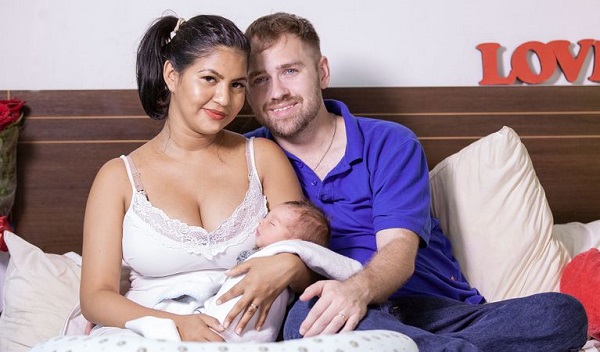 After that Paul, himself filed a protective order and he said,
"I previously found glass in my food. I found similar glass shards from an item she broke. Also, I have had to double up on my therapy to cope with this madness. Her motion against me with false allegations is for a 3-year restraining order against me and both my children. Alimony and child support. But I cannot see her or my children at all."
Paul Staehle and Karine Martins relationship
Paul Staehle and Karine Martins met each other online. They communicated through a translating app and he traveled to Brazil to meet her.
They two hit it off quickly and got married shortly. He had to move to Brazil as he could not afford her visa. But the two finally worked out her K-1 visa and relocated to the USA.
Paul found a one-bedroom studio for the family and moved into it. But he could not find a job due to his arson felony record. Karine was having trouble adjusting to her new life in America, but Paul begged her to be patient with him and give it some time.
On 22nd March 2019, Paul and Karine welcomed their first child together. Their son Pierre Martins Staehle was born at 3:20 p.m. weighing 6.9 pounds and measuring 19.7 inches. Karine suffered two tragic miscarriages in the past.
After Karine got pregnant with Pierre, Paul wanted the child to get a paternity DNA test once he was born. Karine was not happy about the public announcement and fans speculated that the two would not stay together during the pregnancy.
Also read 'Gossip Girl' Jessica Szohr And Boyfriend Brad Richardson Pregnant With Their First Child; Get To Know Her Baby-Daddy And Their Relationship!
More on their relationship
Karine Martins and Paul Staehle have separated after a heated public breakdown. Paul has revealed all of the downfalls of his relationship on social media. Karine had called the cops and accused him of domestic violence. Likewise, she also left the house in which they stayed.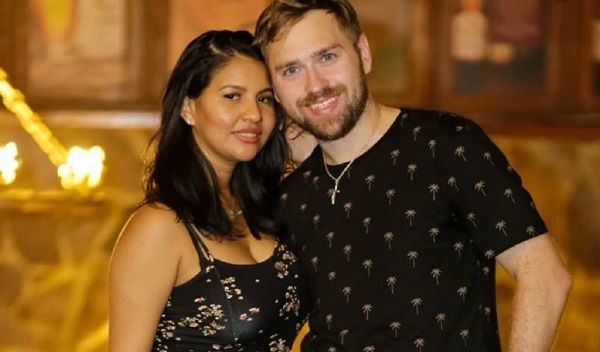 At present, Karine is also pregnant with their second child. Divorce rumors were going on but the two revealed that they are back together. It is known that Karine will move back to the USA so her family could support her second child.