Marriage of Catherine Bell ended because she was a lesbian! She left her husband Adam Beason for her girlfriend, Brooke Daniels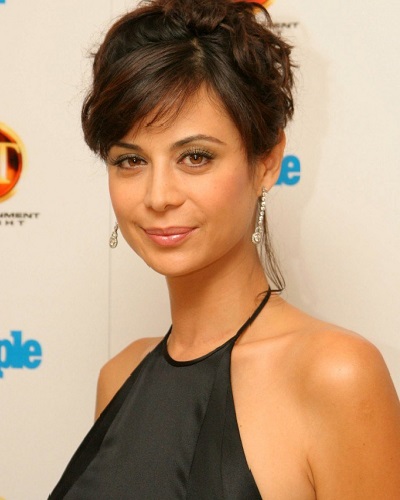 Catherine Bell is a wonderful actress from the US who is known for her role in the TV series called The Good Witch which airs on Hallmark Channel since 2008.
She was born in the UK as a Roman Catholic to a Scottish father and an Iranian mother but has now embraced Scientology. Her net worth according to 2023 is estimated to be $15 million.
There are some lesser-known facts about her relationship which have not been confirmed by her but which many media outlets have reported.
Let us find out.
How is the married life of Catherine Bell?
Catherine Bell met Adam Beason on the sets of the film Death Becomes Her where she played a nude body double for the heroine Isabella Rossellini.
Adam is an actor cum production assistant who also writes screenplays. They began a courtship and got married on 8th May 1994.
The couple has two children together. Their daughter Gemma was born on 16 April 2003 and Catherine delivered her son named Ronan, born on 21 August 2010.
They lived with their children in a wonderful, huge, and luxurious mansion in Calabasas, California. It measured 5700 square feet and was a Tuscan-style villa.
Read more about Victor Webster: The multi-talented Hollywood's most eligible bachelor and his upcoming movie: Learn about it here!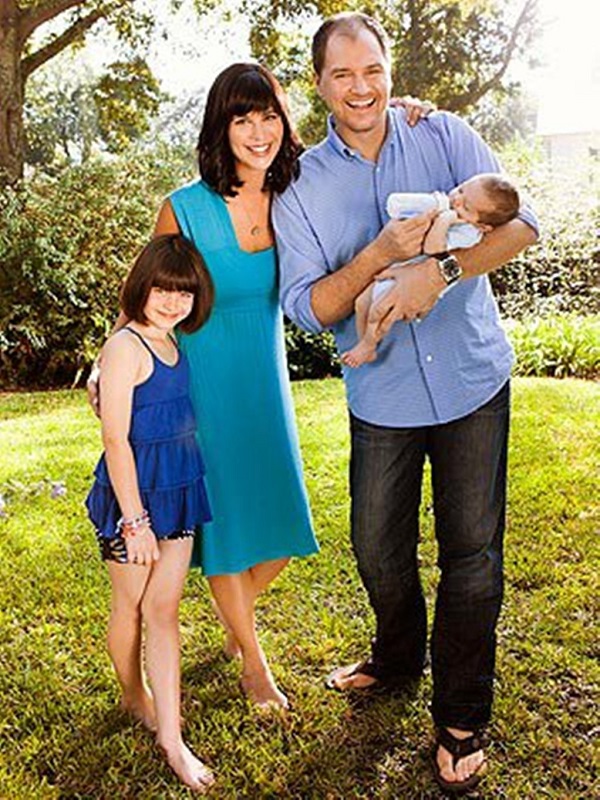 However, the couple sold the mansion in 2010 and also in September 2011 announced that they are divorcing. Her rep released a statement at that time which read:
"They remain great friends. They're committed to raising their two children together."
The divorce procedure was completed in the year 2015. The cause of this breakup is not known.
Did you Know the Marriage of Catherine Bell ended because she was a lesbian, Adam Beason?- Brooke Daniels —->>>

Go through the Video

<<<—-
What is the sexuality of Catherine Bell?
Catherine Bell separated from her husband and did not enter into any new heterosexual relationship. Instead, in 2012, she moved in with fellow Scientologist, Brooke Daniells in Los Angeles.
Brooke is also a photographer and an event coordinator. She is also the daughter of Penny Atwell Jones who was an actress.
Her website states that she is a mother of two little children-son Ronan Beason, and daughter Gemma Beason.
She has also mentioned that her husband is her superhero and works for the family and the country. He might probably be in the defense.
She writes:
"I tell my kids and husband that I love them at least a dozen times every day. I'm saved by God's beautiful grace."
Also, read Catherine Bell as a professional and family person! Know about her suspected bisexuals and health problem in Thailand!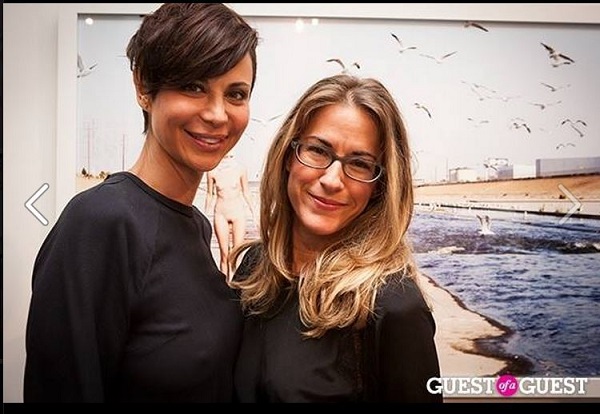 But some websites have mentioned that she has broken up with him. There has been no confirmation on it from Brooke Daniells herself.
The step of moving in with Brooke Daniells on the part of Catherine Bell set tongues wagging and it was rumored that Catherine is a lesbian and in a homosexual relationship with Brooke.
It was also said that Catherine has left her husband for this lesbian relationship.
But Catherine has never talked about it or opened up on this aspect of her sexual life. Her tomboy nature and life might also be contributing to this rumor.
Penny Atwell's response to the suspected Catherine-Brooke relationship
The Data Lounge has reported that Penny gets angry whenever the topic of her daughter Brooke Daniells and Catherine is brought up. She feels that it is a big secret and assumes that Brooke has brought her dishonor.
Catherine Bell, on the other hand, has blogged:
"I had the help of my dear friend and amazing party planner/goodie maker extraordinaire, Brooke Daniells (also known as Hadley and Elizabeth). She helped me make sure it was, like, totally rad!"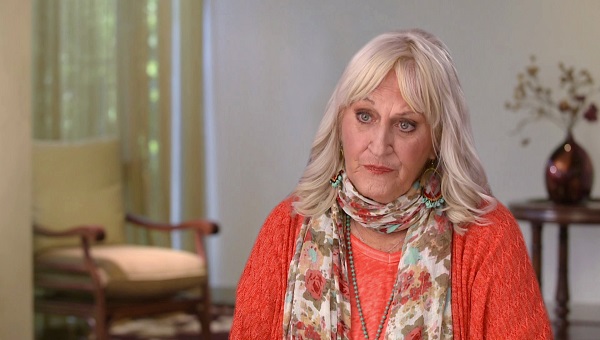 Is Catherine Bell a Gay?
Many of her fans do not feel that Catherine is a lesbian and feel that the couple is just staying together and are not in any sexual relationship per se.
You may like to read Grey's Anatomy Star Camilla Luddington Welcome Her First Child-Baby Girl Hayden! Shares Sweet Video of Newborn!!
Cancer Survivor?
Many are not aware but Catherine Bell is a cancer survivor. She was diagnosed with Thyroid Cancer when she was in her teens.
Hence, she removed her thyroid. Now, she is brave and fine after battling cancer at such a young age.
Catherine's heartfelt note to her co-star
Catherine Bell played the role of the mother of Bailee Madison onscreen in the series, Good Witch.
Now, the season is over, the bond is still the same, and Bell has written a heartfelt note to her onscreen daughter and shared it on her social media handle, Instagram,
"Oh this MAGICAL creature! How can I possibly express how incredibly grateful I am to call her my friend… to have had 5 seasons of silliness and giggles, love and camaraderie, late night room service and early morning mad dashes to the airport…. and just being there for each other when we were far from home and loved ones ❤️ Every once in a while we are fortunate enough to meet someone who is SO special and once those paths cross….you are friends (really more like family) forever!
Bailee!!! you inspire me in so many ways – your kind generous spirit, your work ethic, creativity, talent, care of others, your playful spirit!!! and so much more! LOVE YOU girl!! I will definitely miss you on set.. we ALL will. But I am excited to see where your journey takes you next. And I'm with you wherever that is❤️"
To which Bailee Madison replied,
"Thank you for the beautiful words mama ❤️"
Short Bio on Catherine Bell
Catherine Bell is a British-born Iranian-American actress and producer.
She is famous for her role as Lieutenant Colonel Sarah MacKenzie in the television series JAG which was aired from the year 1997 to 2005.
She is also popular for playing Denise Sherwood in the series Army Wives from 2007 to 2013. More Bio…
Source: the data lounge, daily mail