Insight on the failed marriage of Kelly Baldwin and Joey Fatone! Know about Kelly's children, divorce, net worth, biography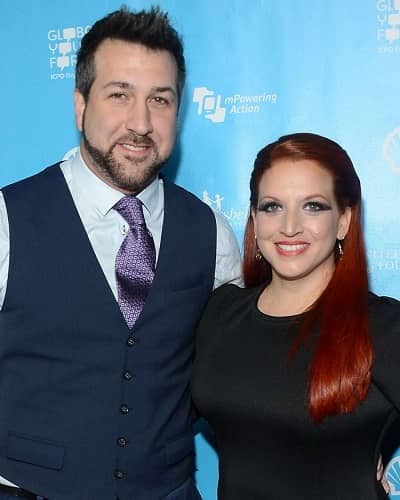 Kelly Baldwin is a screenwriter and the wife of Joey Fatone.
The couple is no longer together as they have filed for divorce which has not been finalized yet.
---
Kelly Baldwin and Joey Fatone failed marriage
Kelly Baldwin and Joey Fatone walked down the aisle in September 2004 after two years of engagement. They were high school sweethearts and had a daughter before getting married. Their daughter Briahna Fatone was born on 21st March 2001.
Joey revealed,
"We did everything backward. We had a kid, we lived together, then we married. Also, we did everything completely reversed and it worked!"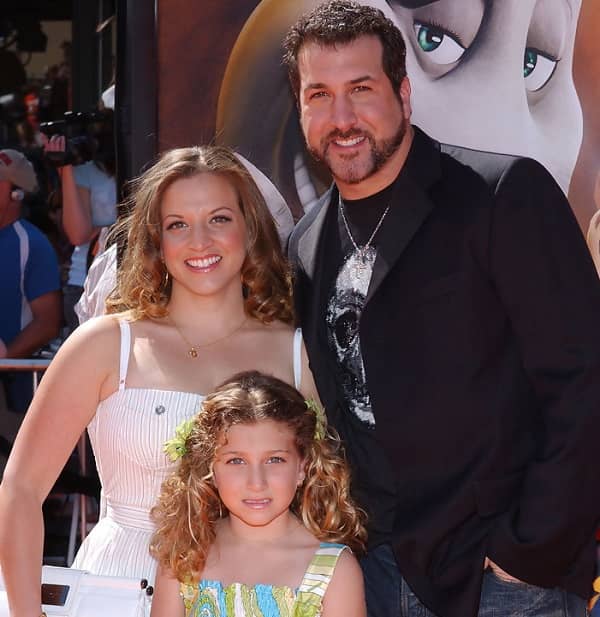 They became parents to another child, a daughter Kloey Alexandra Fatone on 11th January 2010. Kloey was 5 lbs 8 oz at the time of her birth. Their daughter Kloey has shown signs of autism.
Since 2007 their married life was filled with allegations of infidelity. Joey was accused of having an affair with a fellow contestant on Dancing with the Stars. In the 2012 all-star season of the show,  one of his fellow guests said that he flirted with women like a single guy and was never seen wearing his wedding ring.
Also read Tomi Lahren dating rumors with Jay Cutler after being spotted in a Nashville bar? Know about Jay's failed marriage, children, net worth, and more…
More on their married life
In 2013 there were many rumors that Kelly and Joey were getting a divorce. But Joey refused the rumors. In 2014 they separated and Joey started seeing Izabel Araujo in October 2014.
They are together for a long time now and celebrated their 4th anniversary in 2018. Kelly and Joey filed for divorce on 13th May 2019 in Florida.
As per a source,
"Although Joey and Kelly are finalizing their divorce, they fully support each other and remain committed to raising their two daughters."
They are divorcing after more than 15 years of married life. Their divorce has not been finalized. Fatone said,
"I was, at one point, married, and now I am separated, going through a divorce,"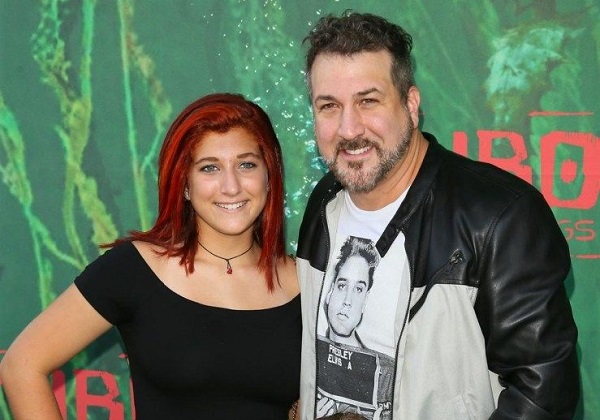 Kelly's early life
Kelly Baldwin was born in 1977 in Orlando, Florida. But her parent's name has not been disclosed. She attended Dr. Philip's High school and graduated with a high school degree.
After that, she attended and graduated from an elite University. Kelly is quite private when it comes to her childhood. She has not disclosed much about her early life.
Also read Ashlee Holmes Malleo ending her marriage with husband Pete Malleo! Know about her pregnancy with son Cameron, early life, social media, biography
Kelly Baldwin's net worth and spousal support
Kelly Baldwin has an estimated net worth of $200 thousand. As per the court documents, her husband Joey pays her $4,500 per month for child maintenance and $3,500 per month for spousal support. Her husband Joey Fatone has an estimated net worth of $7 million.
Similarly, Fatone claims an average monthly gross income of $21,076 with expenses. He has around $20,000 in the bank, $1,327,600 in stocks and retirement, and $90,000 in cash. In 2016, he opened a hot dog restaurant in Orlando, Florida.
In 2018, Joey kept his Orlando home in the market for $5.5 million. The home sits on 4.4 acres on Pocket Lake which centers on a brick plantation-style house. Similarly, the 12,370 square feet of the interior includes a formal dining room, a center-island kitchen, a wood-paneled office, and a theater. It has five bedrooms and the outside of the house has palm trees surrounded by a resort-like swimming pool.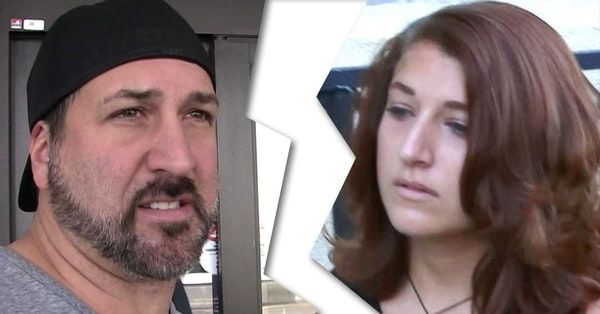 Joey's film work includes in Longshot, On The Line, My Big Fat Greek Wedding, Star Wars: Episode II – Attack of the Clones, The Cooler, Dead 7, and more. His TV work includes My Big Fat Greek Life, Hannah Montana, Family Feud, Impractical Jokes, Celebrity Family Feud, Impractical Jokers: After Party, The Masked Singer, and Common Knowledge.
Short bio on Joey Fatone
Joey Fatone is an American singer, dancer, and TV star. He is also an actor who has appeared in both TV and movies. Read more bio…