Inside the failed marriage of Thelma Riley and Ozzy Osbourne! Also, find out her children, grandchildren, net worth and Ozzy's health
Thelma Riley is a British teacher known to be the ex-wife of English singer-songwriter Ozzy Osbourne.
Thelma Riley and Ozzy Osbourne's marriage
The ex-couple Thelma Riley and Ozzy Osbourne met each other in the year 1971 at a night club, The Rum Runner. They got married in the same year in July.
Ozzy revealed,
"Shortly after I became successful with Black Sabbath, I met Thelma in a nightclub. Then we got married and we had two children, Jessica and Louis. We bought a house for 20,000 pounds, I thought, 'I have arrived.' Not realizing it was a giant mirage. Something ain't feeling right."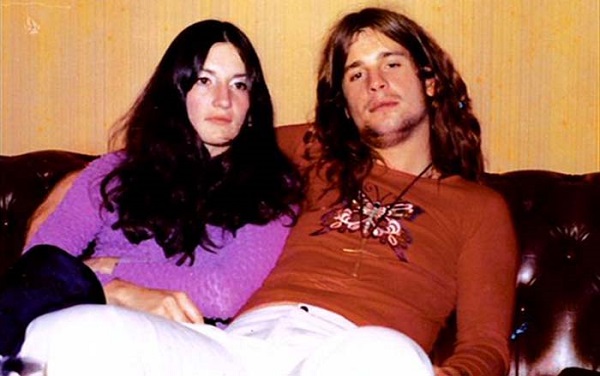 Their daughter Jessica Starshine Osbourne was born on 20th January 1972 and son Louis Osbourne was born in 1975. She also has a son Elliot Kingsley from her previous relationship which Ozzy adopted.
Their marriage was not in a good place. Ozzy once described the marriage to be a terrible mistake as he had to battle with substance abuse.
More on their failed marriage
His drug and alcohol abuse made a huge impact on his family life. Similarly, he was often touring with Black Sabbath made their marriage worse. In a documentary in 2011, God Bless Ozzy Osbourne admitted that he did not remember having Louis and Jessica.
His children admitted that he was not a good father. Thelma and Ozzy's divorce finalized in the year 1982. Ozzy married his manager Sharon in the same year. Osbourne revealed,
"I thought money would buy everything, would fix everything … but money would buy the alcohol and the drugs and I behaved f*cking badly. The way I treated Thelma, it was wrong. I treated her really badly and the kids, two children. I was a very selfish, self-centered, egotistical guy and I f*cked around from day one and that ain't cool."
Also read Tomi Lahren dating rumors with Jay Cutler after being spotted in Nashville bar? Know about Jay's failed marriage, children, net worth and more…
How many grandchildren does Thelma Riley have?
Thelma Riley has three children Elliot Kingsley, Jessica Starshine Osbourne, and Louis Osbourne. Her son Louis Osbourne is now 45 years old and is married to Louise Osbourne. He has two children Elijah Osbourne and Maia Osbourne.
Similarly, Thelma's daughter Jessica is 48 years old at present. She has three children Isabelle Hobbs, Kitty Hobbs, and Harry Hobbs. Also, her son Elliot is 54 years old. He does not have any children.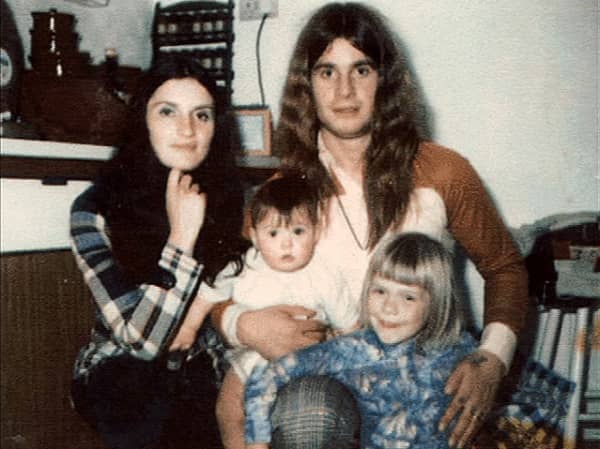 Thelma Riley's net worth
The estimated net worth of Thelma is $500 thousand. Similarly, her ex-husband Ozzy Osbourne has a net worth of $220 million. He has sold more than 100 million albums and was inducted into the Rock and Roll Hall of Fame as a member of the Black Sabbath.
Ozzy bought a Hancock Park, Los Angeles house in 2015 for $12 million. It is a 9,000-square-foot Spanish Colonial home originally built in the 1930s. It consists of eight bedrooms and eight bathrooms as well as a gorgeous entryway and a pool.
He also has a house in Beverly Hills which he purchased in 1999 for $6.3 million. It is a 10,000 square foot mansion with  6 bedrooms and 9 bathrooms. Also, Osbourne earns from recording, touring, and TV shows. Likewise, he and his present wife Sharon are one of the UK's richest couples.
Ozzy Osbourne's deteriorating health
Ozzy Osbourne is not doing well healthwise. Earlier in 2020, he was diagnosed with Parkinson's disease. He had to cancel his tour dated due to a bad fall which needed neck surgery. Ozzy said,
"I'm not back to 100%. I'm about 75% there. Spine surgery is bad news… I've been in such a bad state with pain. I'm still having a lot of pain."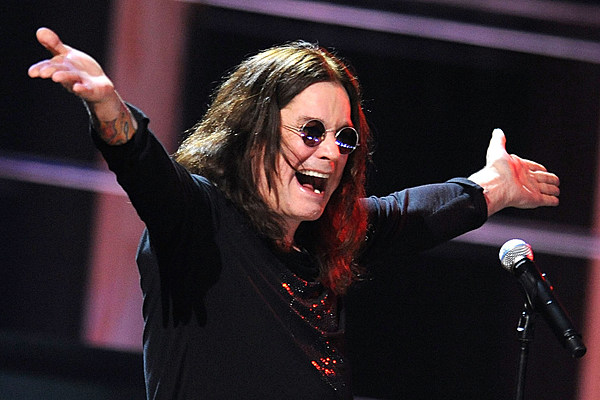 Due to the coronavirus pandemic, he is resting at home. He was eager to get back on the tour which got canceled due to the pandemic. Similarly, he is currently living with his wife Sharon.
Also read Indian TV channels are injurious to health! Congress party spokesperson Rajiv Tyagi dies of a heart attack shortly after BJP party spokesman Sambit Patra calls him a traitor!
Short bio on Ozzy Osbourne
Ozzy Osbourne is a British singer, songwriter, plus actor. He is popular as the lead vocalist for the heavy metal band Black Sabbath.
Ozzy is also known as The Godfather of Metal. Read more bio…