Married at First Sight's Jamie Otis and Doug Hehner are Pregnant!! Recently revealed the Gender of the Baby-It's A Girl!!
Little Bundle of joy on The pregnant mom-to-be way! Married at First Sight's Jamie Otis and Doug Hehner has revealed that they are expecting a baby girl. Let's Look into their perfect life!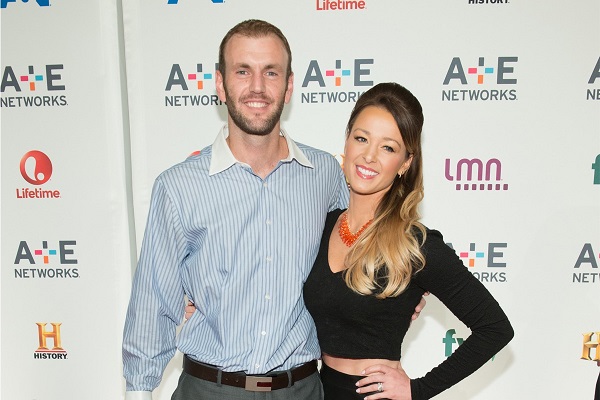 Baby on Board
The Married at First Sight stars revealed the exciting, The two announced they were expecting earlier this year, and the couple revealed Tuesday that the baby is a girl.
The mom-to-be shared a photo with her husband via her social media handle account, Instagram on Tuesday, April 25, to announce the big surprise with the caption,
"It's a GIRL! We are so thankful for this sweet, sweet baby GIRL rolling around happily inside me…Her big brother, Johnathan, has been watching over her and keeping her safe. We love them both more than words could ever express."
"I was so shocked! I was pretty certain it was another boy. If you follow the old wives' tales, I had no symptoms of [having a] girl."
New Arrival and Previous Miscarriage
The couple had gone through a bad phase as Jamie had a miscarriage. Still, they were trying for the baby. And after six months after her miscarriage, Otis shared the happy news that she was again expecting a baby. Otis shared,
"Doug and I have been praying and not so patiently waiting to have our rainbow baby since we lost our first born, Johnathan Edward, in July 2016."
"We are feeling so blessed and truly thankful for this little miracle growing inside of me. Being a mother has been a long awaited dream of mine. It goes without saying that Doug is going to be the best daddy ever. We cannot wait to meet Baby Hehner this coming summer!"
Last July, Otis, 30 — who found out she was pregnant again on her first baby's December due date — and Hehner, 33, shared the devastating news on social media that they had lost their son at four months along.
"Our Baby Hehner was just too beautiful for earth. I love him so much — ALWAYS will — and can't wait to meet him in heaven one day. Please pray for us."
Short Bio on Jamie Otis:
Jamie Otis is a dynamic American TV personality, registered nurse, entrepreneur and TV host. She came to fame when she participated in the reality show, The Bachelor. More bio…