Insight on the happily married life of Cole Maness and Erika Christensen! Know about Cole's children, net worth, social media, biography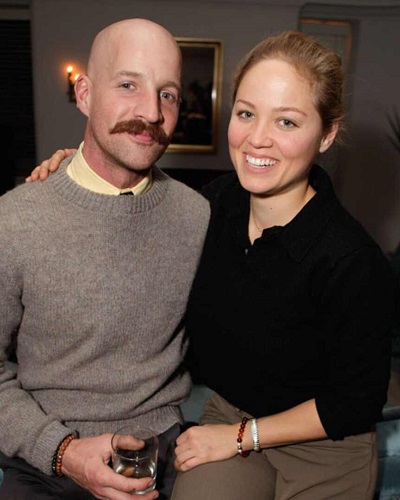 Cole Maness is a cyclist born in Memphis, Tennessee. He is the husband of actress Erika Christensen. Maness was born on 1st April 1982 and is 38 years old at present.
Cole Maness and Erika Christensen wedding
Cole Maness and Erika Christensen walked down the aisle on 5th September 2015. They were together for 3 years. They engaged in November 2014. Cole and Erika's wedding was held at a ranch near Palm Springs, California.
Christen wore a different white dress in their outdoor ceremony that was held in front of a small circle of family and friends. Her gown for the nuptial was made of a crochet-style fabric, decorated with patterns of roses on the bodice. Likewise, the floor-length skirt was split open in the front offering extra mobility.
Christensen had her blonde hair piled high in an elegant bun atop her head while she chose not to accessorize with jewelry and instead simply carried a bouquet of pink and white flowers. While Cole rocked his more traditional route with a black tuxedo and a boutonniere that matched Erika's bouquet.
Back in November 2014, Erika announced their engagement with a picture of them kissing and she captioned it,
"Thanks for all the well-wishes! It's official. We're engaged."
They celebrated their 5th wedding anniversary on 5th September 2020. They have traveled to many places together and love adventure.
Also read Valerie Abou Chacra, Lebanon's former beauty queen defies wedding bans and gets married to businessman Ziyad Ammar!
Cole Maness's children
Cole Maness and Erika Christensen have two children together. Their first daughter Shane Maness was born on 21st June 2016. On 10th August 2018, their daughter Polly Maness was born at home. After her arrival, Erika wrote,
"It happened! It happened this morning. And it will go down in family history because baby girl's own, incredible Dad delivered her all by himself. My fault entirely as I didn't know she would come so quickly and didn't call the doc until far too late. He came straight over and arrived about one minute after she joined us in the world."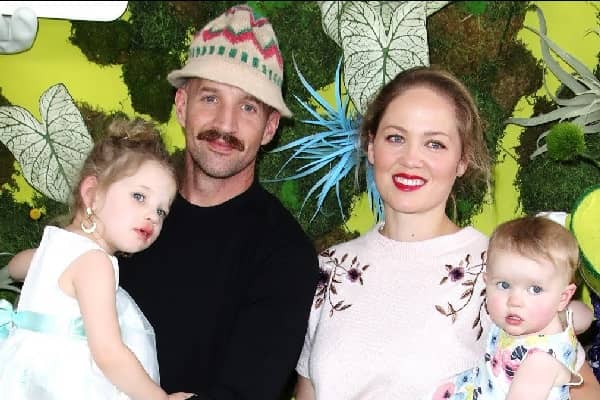 Talking about raising a kid with different religions, Erika said,
"You don't have to convert or anything to use Scientology, it's just tools anyone can use. So Cole has found his uses for it, and some of the most practical ones are in raising Shane. I think the other way that it's never been a problem for us is that we've always focused on what we agree upon."
They agree on things together and appreciate the decisions. They are very loving parents and spend time with their children. Like the two Cole and Erika, their children are also seen adoring nature.
How much is the net worth of Cole Maness?
Cole Maness has an estimated net worth of $500 thousand. He might earn a decent amount from his career. His wife Erika has a net worth of $10 million. Christensen's film work includes in Leave It to Beaver, Home Room, The Banger Sisters, Gardener of Eden. The Tortured, How Sweet It Is, Two for One, The Case for Christ, and more.
Similarly, her TV series roles are in Nothing Sacred, Frasier, Can of Worms, Time of Your Life, The Geena Davis Show, Six Degrees, Lie to Me, Mercy, Wicked City, Ten Days in the Valley, and more.
Also read Morgan Stewart pregnant with fiance Jordan McGraw – a baby girl! Know about their relationship, Morgan's previous marriage, net worth, and more…
Is Cole on social media?
Cole Maness has around 5.3k followers on his Instagram account. He has made more than 1.1k posts. He posts about his wife and children. Similarly, the family of four has traveled to many places which he posts on Instagram.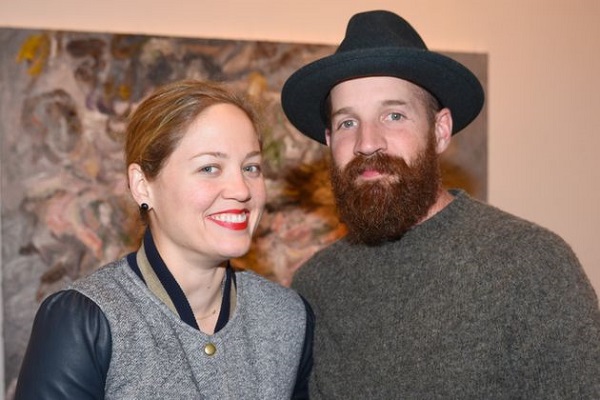 Moving towards Twitter, he has 418 followers and he joined in July 2010. However, he has not made a tweet since 2017. Cole is not as active on Twitter as he is on Instagram.
Short bio on Erika Christensen
Erika Christensen is an American actress and singer who is well-known for her performances in 'Traffic' in 2000 for which she was awarded MV Movie Award for Breakthrough Female Performance. Also, she is widely recognized for her performances in 'The Banger Sisters' in 2002, 'Flightplan' in 2005, and 'The Tortured' in 2010. Read more bio…