10 ways on how married couples can spark their relationship during the coronavirus pandemic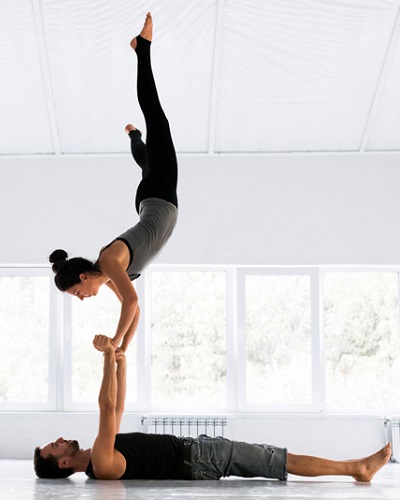 With the increasing number of Coronavirus cases in the world, people are forced to stay inside home most of the time. Here are some tips for all those married couples looking for ways to spark their relationship.
This is the time to bring the best out of each other and make the most out of it. As everything is closed out due to the corona pandemic you can try these ways.
1) Romantic movie night
Those married couples who have not been spending time together due to their busy schedule. This is the time they can spend with each other watching favorite shows and movies at home.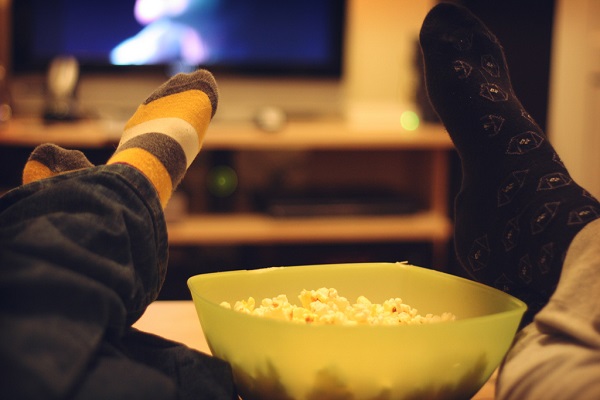 You can have drinks, popcorn with hugs and cuddles. This can be the best way for couples who love watching movies. You can make this better by lighting your favorite scented candles and dimming lights as per preference. Likewise, you can enjoy your privacy and have fun with each other.
Also read Can't go to the gym? Workout from home for couples! 3 tips by Brooke Burke to Stay Active during quarantine
2) Gamming together
It is said that couples who play games together stay together. For all those married couples who used to love playing games together and are missing old days. This is the best time to live memories once again.
You can play your favorite games or maybe healthy competition with one another and see who wins. This way you both can get happy and solve problems going on in the relationship.
3) Cooking for each other
Its time to take care of each other. The best way to make each other feel special is with a good home-cooked meal. Whether it is a simple breakfast on the bed or a candlelight dinner, you can prepare all this at home and enjoy it with each other.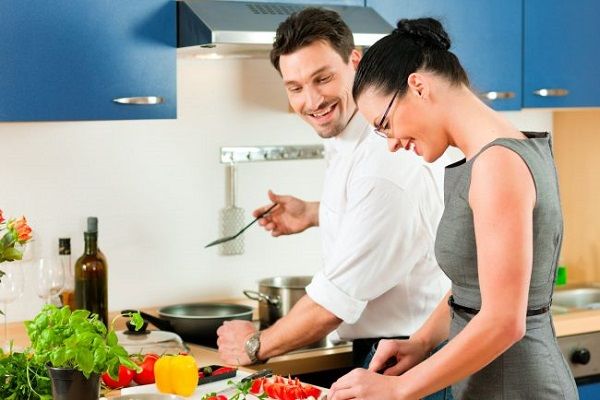 Also, you can help each other while cooking and make the bond stronger.
4) Karaoke time
This is for those couples who love being silly around each other. Karaoke can be the best way to sing your heart out. It does not require either of the couples to be good at singing.
You can simply play the song and sing for each other and laugh together.
5) Long chat watching the sky
As per Forbes, only 18% of couples are satisfied with their communication during the Coronavirus pandemic. To solve the problem you can talk with each other in the night laying below the sky.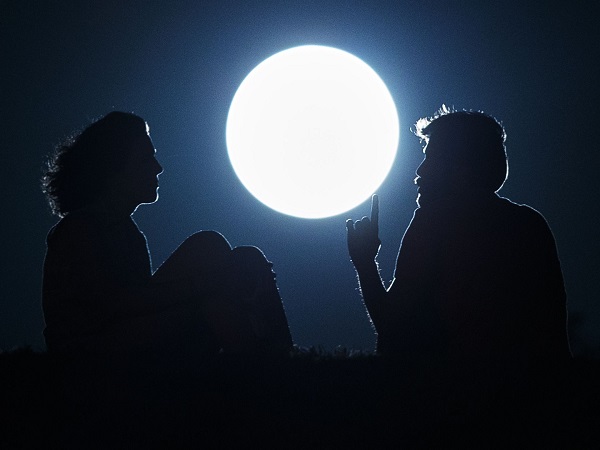 This can be the best way for couples who have not been communicating enough.
6) Yoga
Trying out a new workout or doing yoga can be a fun way to spark your relationship. There are many couple yoga videos on YouTube which you can try. It not only helps in making the relationship stronger but also makes you active this time.
7) Spa time
For couples trying to relax with each other, you can try out the spa. If you do not have fancy facial kits, you can make DIY facials at home. Also, you can give each other massage and relax together.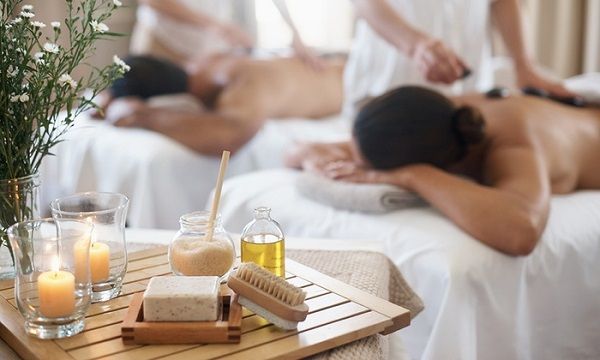 8) Backyard Picnic
As people are not allowed to go out you can have a small picnic at home. You can make your favorite food and drinks and have fun together in the backyard.
Also read List Of Celebrity Couples Who Turned Parents For The First Time In 2020!
9) TikTok challenges
For couples who love using social media, you can do different fun couple challenges available on TikTok. It is not necessary for you to post those challenges but can keep it for fun and memories.
10) Romantic bubble baths
There is nothing relaxing than a warm bubble bath. It can make you feel relaxed and make the bond stronger. Also, you can light a candle to make it more romantic.