Married for years but with no children!! Career-oriented figures, Ernestine Sclafani and Skip Bayless' married life. Get more on them!!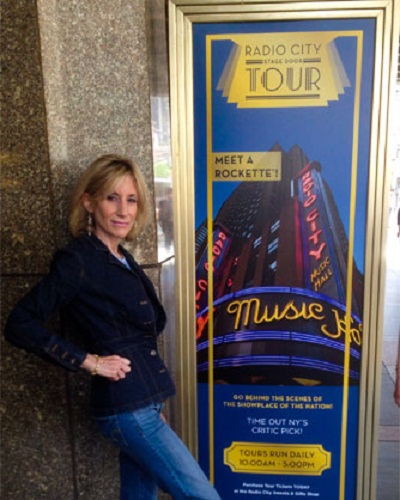 Ernestine is Not His First Wife
On their dinner date, Skip Bayless was his usual straightforward self.
"You will never be more important than my job,"
he told her without mincing words.
And that didn't even ruin the date! Because guess what, she loves her job, too! They bonded over the classic sitcom, I Love Lucy, '60s music, and Woody Allen.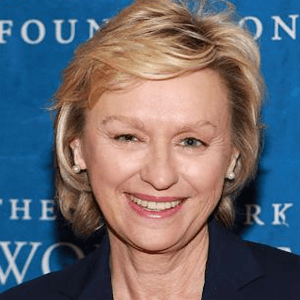 The couple worked out, even though work is Bayless' first wife. When it comes to actual marriages, Sclafani isn't the first.
Bayless claims he has been in four long-term relationships and was married once before to his high school sweetheart, but that marriage didn't last.
He's Not a Bad Guy to Her
Bayless is known for some comical and extravagant opinions when it comes to sports. He possibly might be the tiny population that doesn't see LeBron James or Tony Romo as the next best things. But hey, that's Skip Bayless. And to his colleagues, he's more of a workaholic.
But Sclafani sees him for the great guy he is. she says,
"He's got a heart of gold. He's funny, shy, respectful, caring and he's just a good guy." Isn't that sweet?!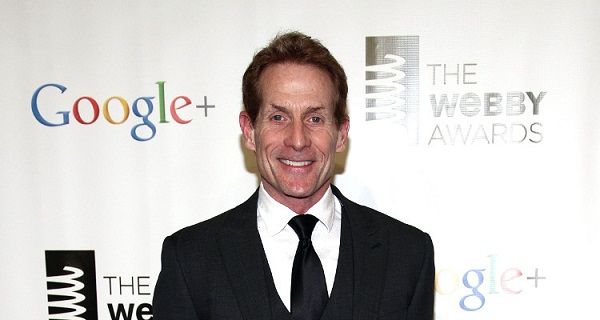 And perhaps, distance is the key to their happy marriage. Sclafani stays in Manhattan. Bayless works in Connecticut. They spend weekdays apart and reunite on weekends.
Their Fridays were spent watching movies together and being on the sports field. It seems Bayless can get pretty competitive with his wife.
They keep their marriage very private. There are no details about their relationship or wedding. It's also not known whether or not they have kids.
You may like to read Beautiful Sportscaster Kristine Leahy is Dating her personal trainer and instructor Aaron Hines!! Also Clarifying the rumored relationship with co-star Colin Cowherd!!
Married for years yet no children!
While Ernestine was working on a sports program Cold Pizza the career-oriented figure, Bayless met her. Keeping their affair remained behind curtains for years, the duo finally tied a knot in a private ceremony. They didn't publicize their wedding pictures.
Children are always a big-time commitment. For this couple who finds satisfaction in their work more than anything, maybe that is why the two put off having children.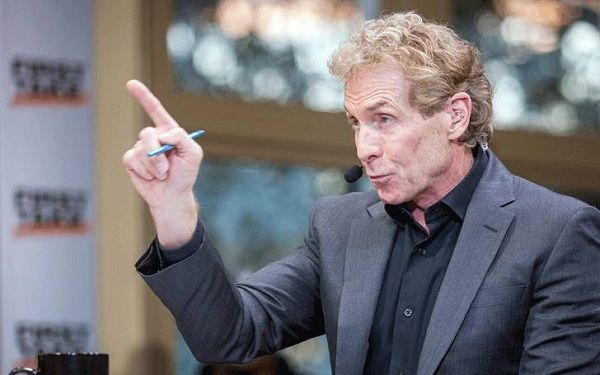 On their first date, Bayless told Sclafani that she will never be more important than his work. Many in her place would leave Bayless but Sclafani stuck to him.
Their works have compelled them to live apart in different cities. However, they make time to spend weekends together.
The lack of public appearances made many to speculate the marriage was not fruitful. This is because the couple rarely goes out as they like to spend their time together indoors, eating pizza and watching movies.
For Skip Bayless, getting married to a wife who has similar work ethics and values in life was just the right fit for him. Despite no children, they seem really satisfied with their existing lives. Skip they are really blessed to have each other.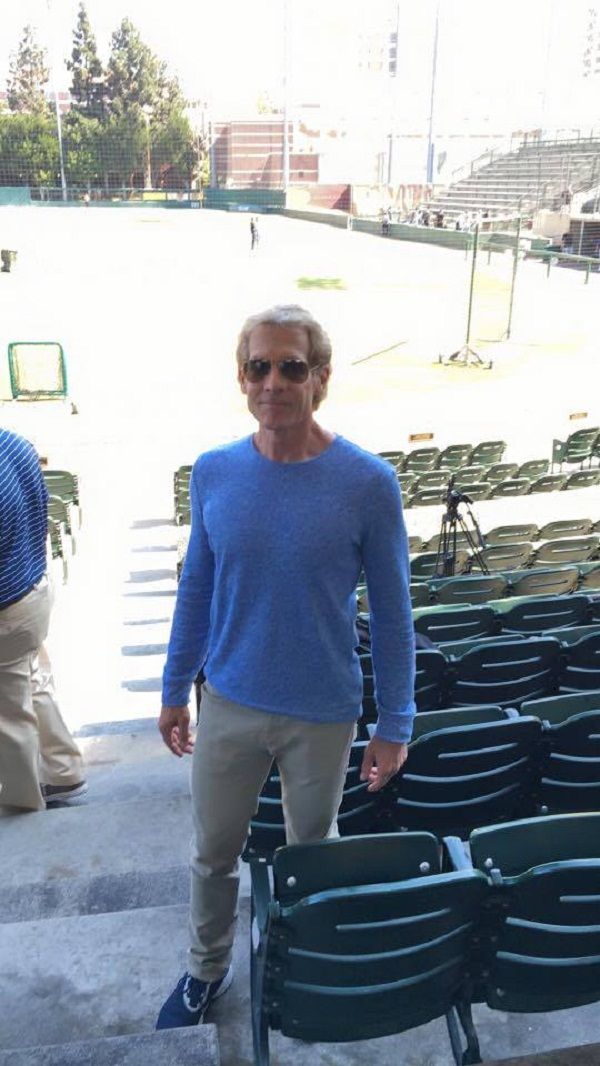 Also read The celebrated best-selling author Candace Bushnell talks about women in the dating apps era, middle-aged romance, divorce from ex-husband Charles Askegard, and life without kids!
A short bio on Skip Bayless and Ernestine Sclafani
Handsome Skip Bayless is a sports columnist, author, and television personality who hails from America. He garnered a lot of attention for his commentating role on the ESPN2 show, First Take. more bio…
Ernestine Sclafani is an American publicist, famous for her marriage with sports commentator and television personality, Skip Bayless. She got media attention only after she married Skip Bayless. He is a writer for ESPN.com. Ernestine is the second wife of Skip. more bio…