Getting married for the second time! Justin Bieber and Hailey Bieber Married again at Palmetto Bluff in South Carolina.
Justin Bieber and Hailey Bieber had a more formal big white wedding ceremony on the coast of South Carolina on Monday, September 30.
Early days of their relationship
This duo has been a friend since their teenage days. Who knew this friendship was taking a turn. Though their relationship began in 2016 in the shadow of his love affair with Selena Gomez.
On March 25, Bieber posted a post on his Instagram account. He shared why he is taking a break from music to focus on his family and health.
"I am now very focused on repairing some of the deep-rooted issues that I have as most of us have so that I don't fall apart so that I can sustain my marriage and be the father I want to be."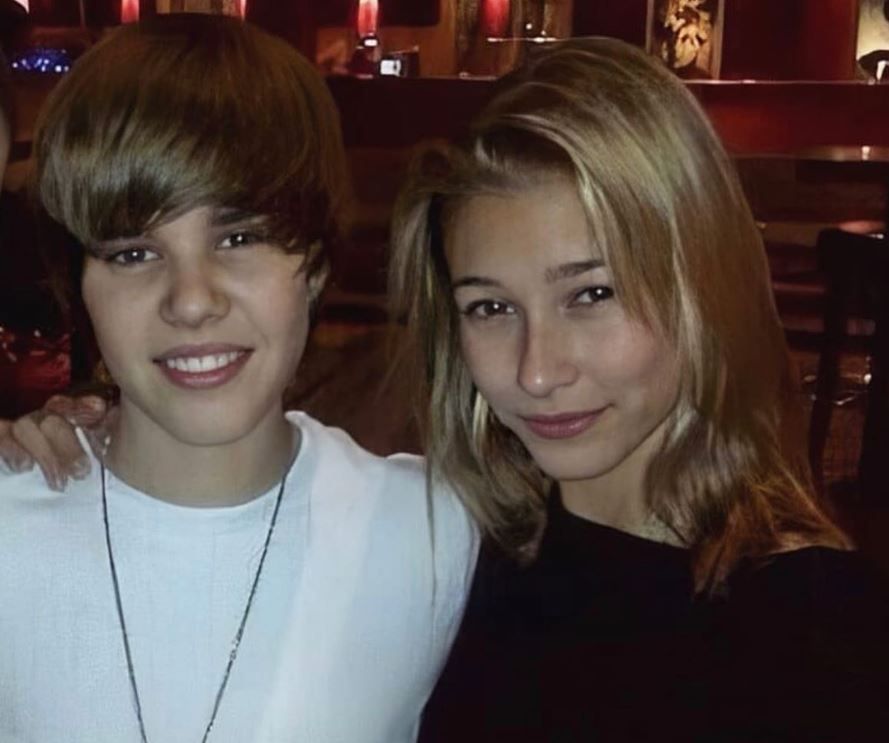 Justin and Hailey broke up after going on a vacation to St. Barth's together. But, they reunited in May of 2018. Two months later their patch up, Justin proposed Hailey for marriage. Therefore, they married in a clandestine civil ceremony at New York's City Hall.
The couple appeared on the cover in February 2019 for Vogue. Adjusting married life, Hailey shared about her experience:
"You don't wake up every day saying, 'I'm absolutely so in love and you are perfect, That's not what being married is. But there's something beautiful about it anyway—about wanting to fight for something, commit to building with someone. We're really young, and that's a scary aspect. We're going to change a lot. But we're committed to growing together and supporting each other in those changes. That's how I look at it. At the end of the day, too, he's my best friend. I never get sick of him."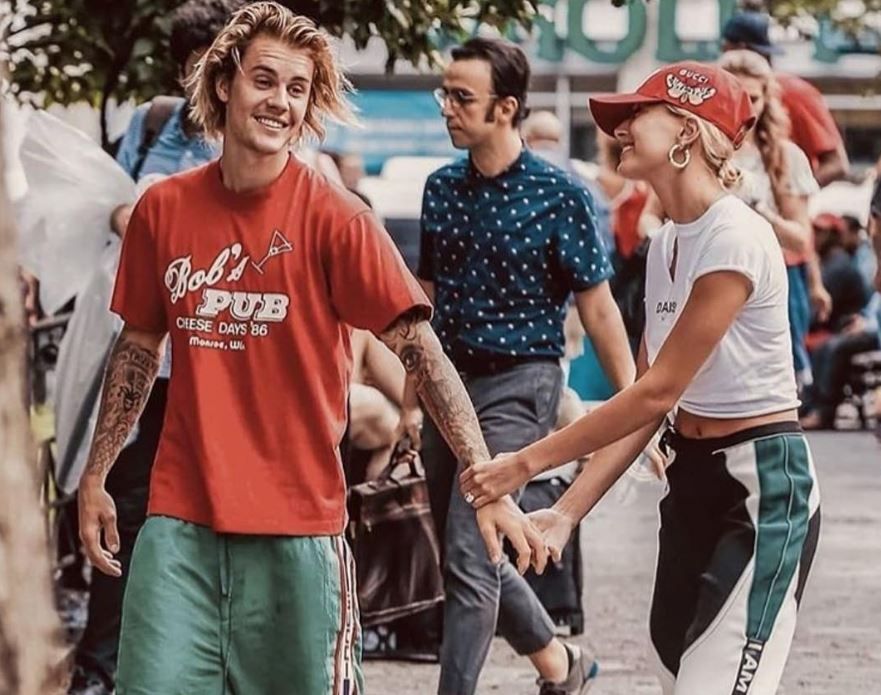 Wedding number two
For their second marriage, Hailey celebrated her bachelorette party with friends. Her sister Alaia Baldwin and Kendall Jenner to toast the bride-to-be with dinner at Ysabel in Los Angeles.
The ceremony also had dancing at Delilah. People reached at Palmetto Bluff's Moreland Landing venue for a rehearsal dinner. Hailey Bieber walked down the aisle at the Inn at Palmetto Bluff. Mindy Weiss is responsible for all the planning for that big day.
Justin shared a post captioning "My wife and I where it all began." The Bride wore a custom corseted white mini dress which is designed by Vivienne Westwood. Her look completed with Jimmy Choo heels and statement jewelry pieces.
Hailey's father, actor Stephen Baldwin, and her brother, Alec Baldwin were there to see her walk down the aisle. Looking towards the Bieber side, he had his family mother, Pattie Mallette, and father Jeremy Bieber to join him.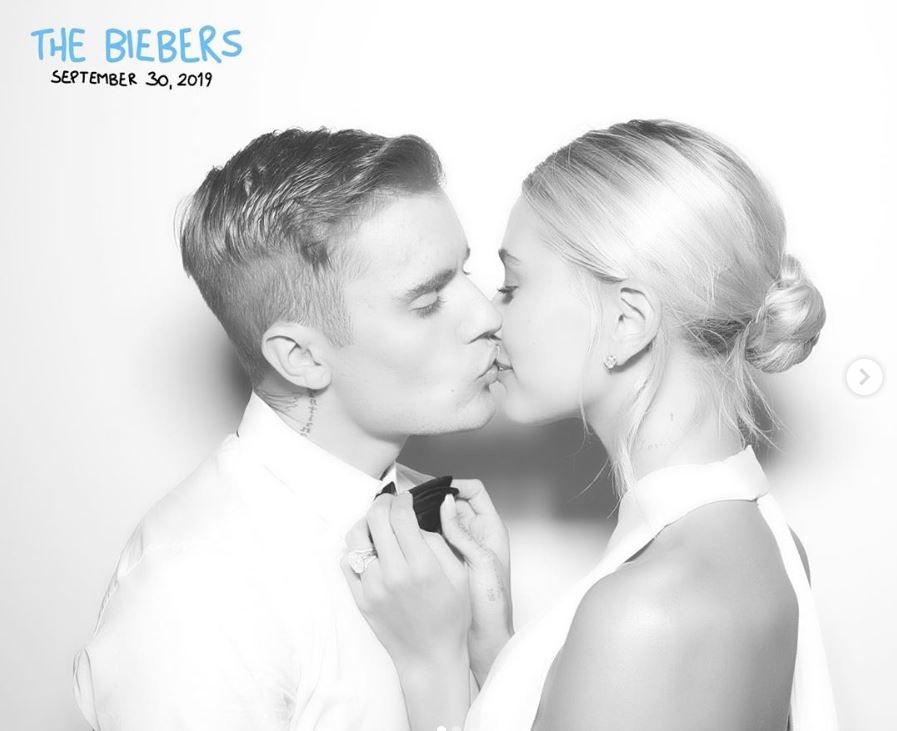 Sources explained:
"Ever since they reunited, they have been inseparable and Justin knows he can't live without Hailey, Justin and Hailey had talked about marriage before but Hailey didn't think it would happen so quickly. "
Huge Congratulations to this beautiful couple!
Short Bio on Justin Bieber
Justin Bieber is a singer as well as a songwriter. His full name is Justin Drew Bieber and he belongs to the Canadian community. In 2010, he had released his first full-length studio album, My World 2.0.
Furthermore, he had won numerous awards throughout his career, including the American Music Award for Artist of the Year in 2010 and 2012, a Grammy Award for Best Dance in the 2016 ceremony, and a Latin Grammy Award for Best Urban Fusion/Performance for the remix of Despacito at the 2017 ceremony. More Bio…
Short Bio on Hailey Baldwin
Hailey Baldwin is an American model and actress. She is mainly known as the daughter of actor Stephen Baldwin. She is extremely prominent for Saturday Night Live (2009) and "Entertainment Tonight" (2016). Hailey has made a recognizable position in the American entertainment field and has earned more fame and fans. More Bio…
Reference: (vogue.co.uk, eonline.com, vogue.com)