90 Day Fiance married couple Jenny Slatten and Sumit Singh's Love struggle, Family conflict!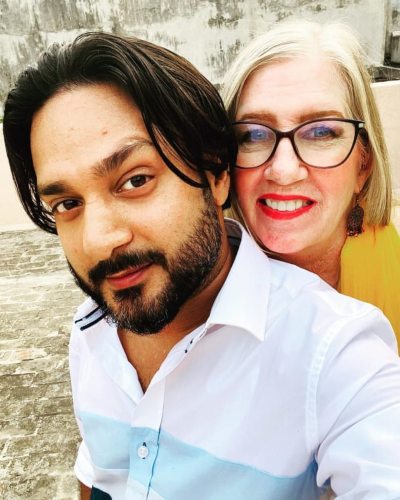 Jenny Slatten and Sumit Singh are married after years of struggle
They first met in 2012 through Facebook and she visited India to meet him
They have an age difference of 30 years 
---
Jenny Slatten and Sumit Singh had a long struggle before getting married recently. Here's everything you need to know about their love story.
1) Jenny and Sumit's First Meeting
Jenny Slatten and Sumit Singh met online almost 10 years ago. In 2012, they met through Facebook as Jenny was chatting with a man named Michael Jones. It was Sumit who was using the account. He was a call center employee using the name Michael. When she found out his real identity, she was more determined than ever and flew to India to meet him in 2013 on a tourist visa.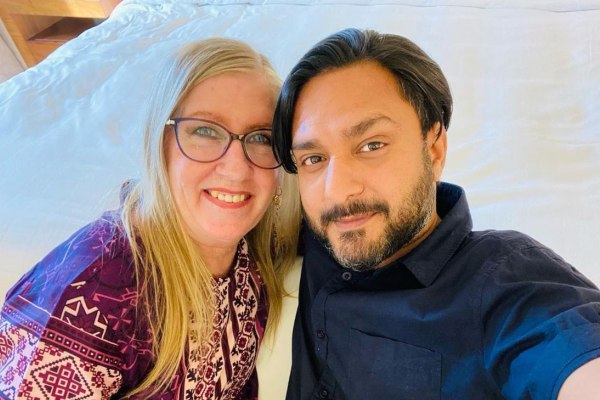 2) Age difference of Jenny Slatten and Sumit Singh
Jenny Slatten and Sumit Singh have a huge age difference of 30 years. Jenny is 63 years old at present while Sumit is just 33. It has always been difficult for the 90 Day Fiance viewers to accept their age gap. Sumit's parents were also not convinced due to their huge age difference.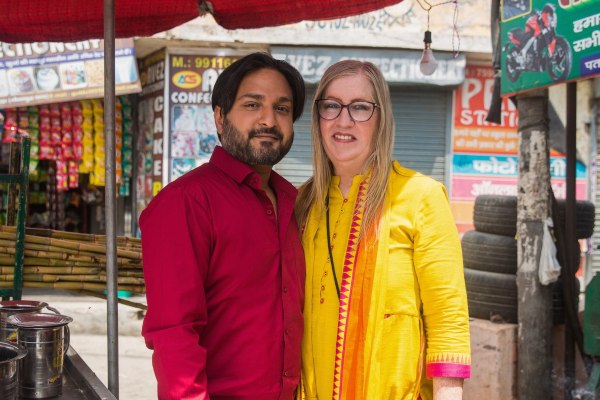 Also read Deavan Clegg engaged to new boyfriend Christopher Park! Clegg's accusations for the show '90 Day Fiance…
3) Marriage of Jenny and Sumit
Jenny and Sumit have walked down the aisle in an intimate Hindu-style ceremony. The wedding happened quickly as Jenny's visa was expiring. Jenny shared the wedding picture on her Instagram and announced they are married. Sumit said,
"My fear is what's causing us problems. And I feel maybe you feel insecure now and I don't want that, because if you start feeling insecure, it means you are losing hope, you are losing trust on me. And I cannot afford that because that's the start of the relationship going to a wrong direction."
Singh's mother Sadhna Singh was against their relationship but Sumit's astrologer Khalid changed her mind. She accepted jenny but she secretly hoped their marriage would not happen. Some fans claimed that Sumit married Jenny to stay on the show so that he would continue receiving a paycheck.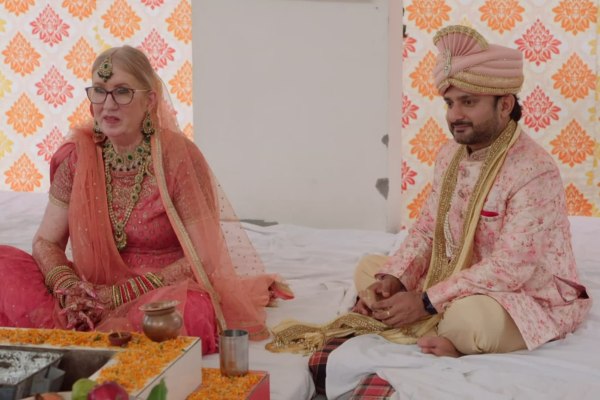 Also read Why Is 90 Day Fiance's Loren Brovarnik Nervous About Her Second Pregnancy!