Married rapper Nicki Minaj hinting major pregnancy clues! Find about her husband Kenneth Petty's criminal records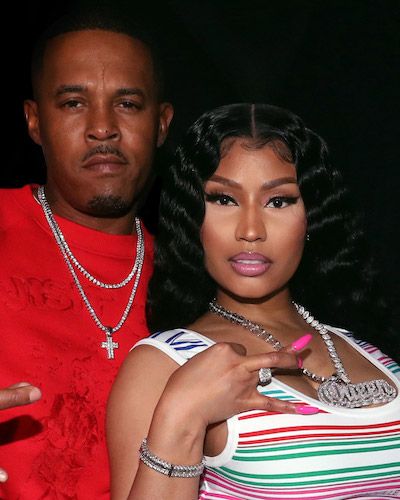 Nicki Minaj has not officially declared her pregnancy news but she has hinted some clues for the fans to pick.
When she was responding to a fan she talked about having morning sickness and a weak bladder.
Nicki has been busy in the self-quarantine cooking for herself.
She revealed that she is craving red meat and salad with "extra jalapeños."
---
Lmao. No throwing up. But nausea and peeing non stop. Omg what do u think this means guys???? Lmaooooooooooo https://t.co/NLxdgw01fD

— Nicki Minaj (@NICKIMINAJ) May 7, 2020
When she was asked about morning sickness symptoms, she tweeted,
"No throwing up. But nausea and peeing non stop. Omg what do u think this means guys???? Lmaooooooooooo"
But she is waiting for some time so that her baby bump starts to grow. Even though she has not confirmed her pregnancy news but she is pregnant.
Also read Bachelor alum Bekah Martinez pregnant with boyfriend Grayston Leonard. Do they have plans of marriage?
Who is Nicki Minaj's husband?
Nicki Minaj has tied the knot with Kenneth Petty. They walked down the aisle on 21st October 2018. They started dating in 2017.
Nicki said,
"We're very close as friends, 'cause we've known each other since we were kids, but also, we're so sexually attracted to each other,"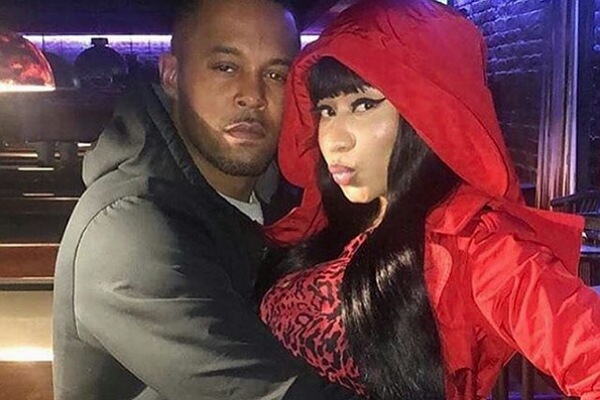 Kenneth prefers to be called by Zoo so does Nicki call him by the name. They were childhood sweethearts. They first dated each other when Nicki was 16-years-old and still living in Queens long before her rap dreams ever took off.
He was her first real relationship. On 10th April 2020, rumors started blooming that Nicki has left her husband after she changed her Twitter header from "Mrs. Petty" to "YIKES."
Also read How is Dylan Dreyer coping with quarantining with her children and husband? Her husband recovered from COVID-19!
Nicki's husband Kenneth's criminal history
Recently, Kenneth was arrested for failing to register as a sex offender after moving to California from New York. But he was released on a $100,000 bond. When he was a teenager, he was convicted of attempted rape back in 1995.
Similarly, he was pleaded guilty to manslaughter charges in 2006 following gunfire that resulted in the death of Lamont Robinson in 2002. He served seven years of prison from 2013 to 2018 and was released on a supervised program.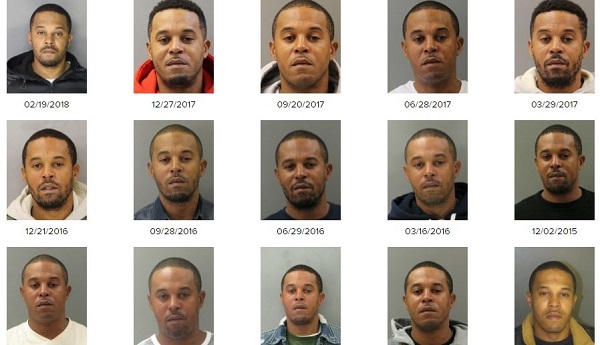 Also, he is labeled as a level-two sex offender by the New York State Department. Back in 1995 after being convicted in the rape case, he was sentenced to 18 to 54 months in prison.
On his convict of rape, Nicki defended him saying,
"He was 15, she was 16… in a relationship. But go awf Internet. y'all can't run my life. Y'all can't even run y'all own life,"
He has been to prison many times and Nicki does not seem bothered by his criminal history.
Short bio on Nicki Minaj
Nicki Minaj is a Trinidadian-born American rapper, singer, songwriter, and model. She is famous for her 2010 debut album Pink Friday, which went platinum and had seven singles reach Billboard's Hot 100 at the same time.
Her second album Pink Friday: Roman Reloaded (2012) peaked at number one on the U.S. Billboard 200. Read more bio…
Source: Billboard, ENews, DailyMail