Married singer Placido Domingo tested positive for Coronavirus! Know about his wife, married life, net worth, sexual assault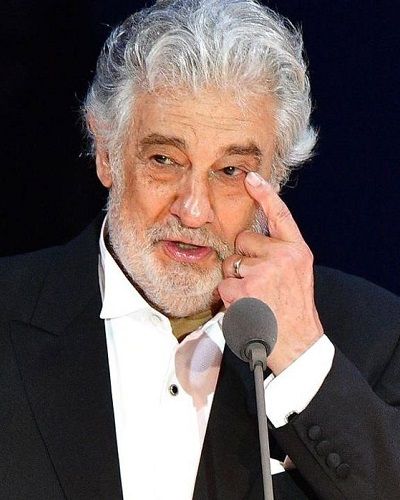 With the spread of Coronavirus all around the world, many celebrities have revealed about them testing positive.
The 81 years old Spanish opera singer Placido Domingo shared the bad news via Facebook.
---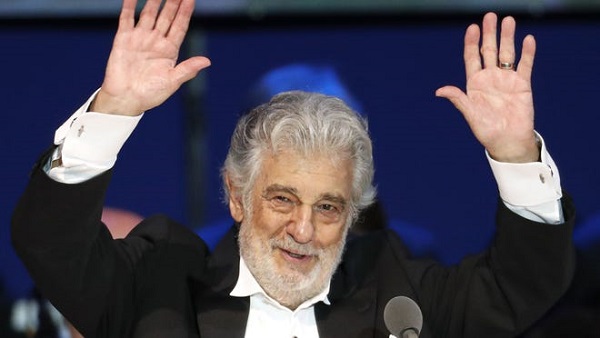 Similarly, in his Facebook status, he wrote,
"I feel it is my moral duty to announce to you that I have tested positive for COVID19, the Corona virus. My Family and I are all in self isolation for as long as it is deemed medically necessary. Currently we are all in good health but I experienced fever and cough symptoms therefore deciding to get tested and the result came back positive."
Similarly, he asked his followers to be careful and follow the basic guidelines. He added,
"Together we can fight this virus and stop the current worldwide crisis, so we can hopefully return to our normal daily lives very soon."
Currently, Placido is in self-isolation and wants everyone to be safe.
Also read Another celebrity diagnosed with Coronavirus? Married actress Debi Mazar tested positive for COVID-19!
Placido Domingo's wife
After a failed marriage with his fellow Student Ana Maria Guerra Cue, Placido married Marta Ornelas. Marta is a Mexican opera soprano who performed as a lyric soprano in Mexico and Israel.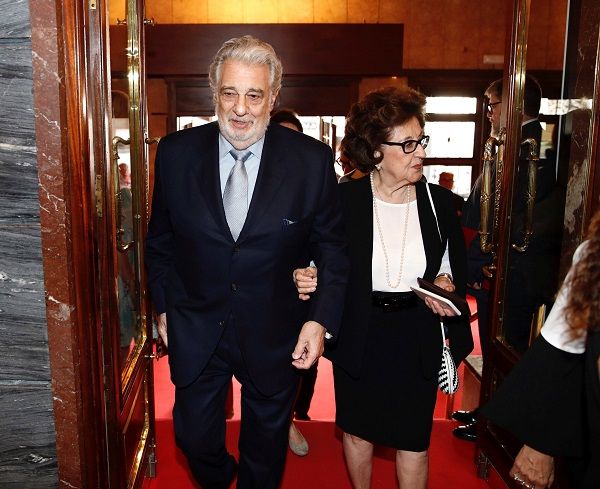 They married on 1st August 1962 whom he met during his conservatory days. His wife retired to take care of their children Placido Domingo Jr., and Alvaro Maurizio.
His first marriage was with a fellow piano student on 29th August 1957 at the age. They had a son Jose Placido Domingo Guerra who is now a photographer. They divorced after some years.
How much is Placido's net worth in 2020?
The Spanish opera singer has an estimated net worth of $300 million. He has a house in Acapulco, Mexico. He also has a house in Native Madrid.
Also, Domingo was voted into Gramophone's first Hall of Fame in 2012.
Placido Domingo Sexual assault accusation
Placido has been accused by many women for sexual harassment. One of the women alleged his of groping her so hard that she cried out in pain.
Similarly, his eight singers and a dancer told that they had been sexually harassed by the Spanish tenor in incidents that spanned three decades from the late 1980s.
Likewise, he described the accusations as deeply troubling and said,
"I believed that all of my interactions and relationships were always welcomed and consensual. People who know me or who have worked with me know that I am not someone who would intentionally harm, offend, or embarrass anyone."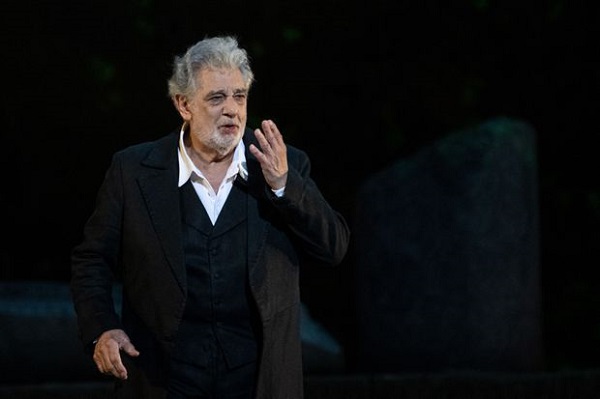 Likewise, a woman accused him of touching her in a bad way and three others revealed that she was forced to kiss them in a dressing room, hotel room and lunch meeting.
Also read Jade Smith, 21, a Conservative political campaigner of the UK commits suicide after bullying and sexual assault allegations!
Short bio on Placido Domingo
Placido is a Spanish opera singer, conductor, and arts administrator. Likely, he is well known for his versatility, regularly performing in Italian, French, German, Spanish, English, and Russian in the most prestigious opera houses in the world. Read more…
Source: The Guardian, Daily Mail, Facebook