Insight on Married YouTube Couple Dallin Lambert and Bella Weems From Della Vlogs!
Dallin Lambert and Bella Weems started gaining fame after starting their YouTube channel with the name 'Della Vlogs'. The married couple share videos on their channel documenting their life on camera with pranks, challenges, and collabs. They are friends with another famous YouTube channel 'Jatie Vlogs'. Here are a few things you may not know about their married life, career, and many more.
Relationship of Dallin Lambert and Bella Weems
Dallin tied the knot with the love of his life Bella back in 2017. He surprised his now-wife with a proposal going down on one knee in front of Effiel Tower. She went on a vacation with her mother and sister for a vacation where Dallin did not join them. But little did she know, he took another flight behind them to travel all the way to France to propose.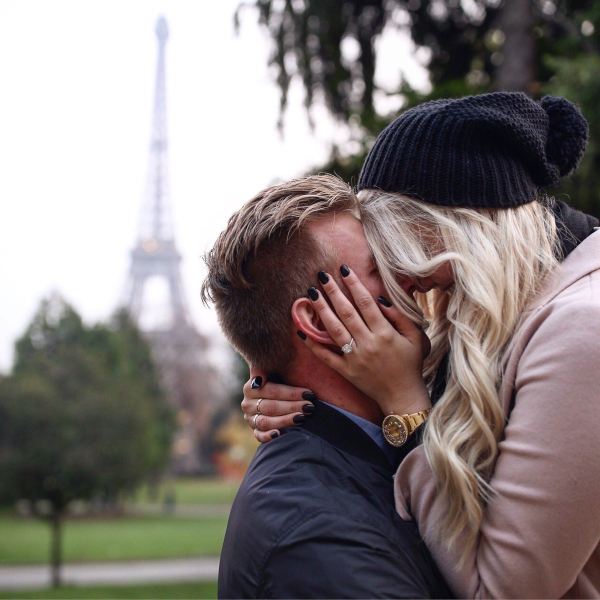 He planned out everything and her mom helped him to execute the proposal. She took Bella in front of the tower saying she wants to click pictures.
Meanwhile, he went there to surprise Bella and also went down the knee to ask her to marry him. The couple later tied the knot in 2017 with the carnival theme in front of their family and friends.
They have adopted a dog together recently and documented the entire journey on their channel. They are growing on social media as a family in the eyes of their whole fanbase.
You may also read- Josh Brueckner and Katie Betzing From Their First Meeting To Their Engagement!
How did Dallin and Bella meet?
Many of their fans and family wonder how did the couple meet. The couple met at a party of Bella where Dallin showed up with a couple of their mutual friends. Thet exchanged their numbers at the party and started talking to each other.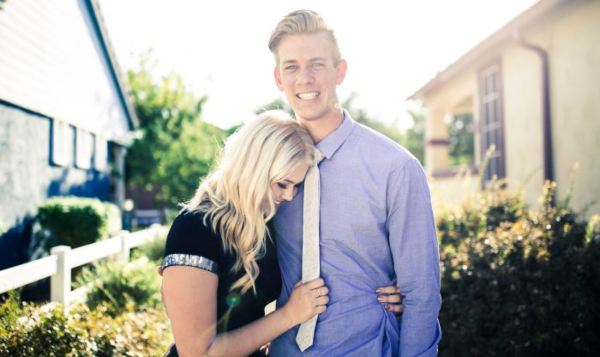 They gradually getting close when they started hanging out more often with their friends. Eventually, they started getting close and started hanging out in person. Bella felt something special in Dallin after getting to know him. After a year, of supporting each other and being a best friend, they finally confessed love.
You may also read- Relationship Timeline Of YouTube Couple Maddie Joy And Elijah Wireman!
Their career path
Dallin has his successful career path on YouTube with his wife Bella on their combined channel 'Della Vlogs'. They have gathered almost a million fans and followers all over social media. They entertain their fanbase with pranks, challenges, and collabs with other YouTube couples.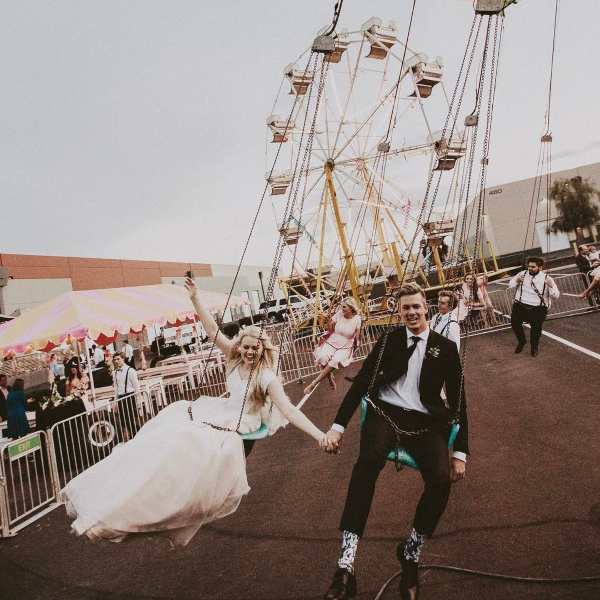 Bella is also a successful entrepreneur with her business line Origami Owl which she started just at the age of 16. During the start of her career as a businesswoman, she started selling lockets to her family and friends. Later on, she moved her business to a local mall.
Moreover, she is also a singer who launced her first single 'Find Your Voice' and her another single recently, 'Memories'. The couple is gradually walking to success with her career path on social media.  They also have their own merch line where they sell their designed clothes to their fanbase.