Married At First Sight's Martha Kalifatidis and Michael Brunelli are Expecting their First Child!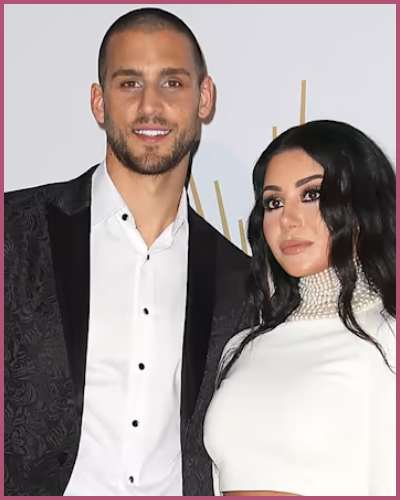 Married At First Sight's star Martha Kalifatidis is pregnant with her first child with fiancé Michael Brunelli.
The news of the reality TV couple expecting their first child was announced on September 5, 2022.
Learn about the relationship timeline of Martha Kalifatidis and Michael Brunelli.
---
The Married At First Sight stars Martha Kalifatidis and Michael Brunelli are expanding their brood!
Martha Kalifatidis and Michael Brunelli are welcoming their 1st child
The reality TV couple, Martha Kalifatidis, 34 has announced that she is expecting her first child with fiance Michael Brunelli. She along with the good news revealed how she was lying in bed for months for her severe case of Hyperemesis Gravidarum.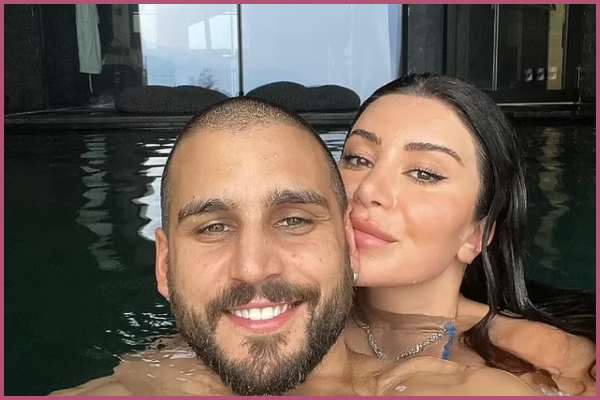 Australian star Martha started seeing her fiance on the hit dating show Married at First Sight in 2019. On explaining the pregnancy scenario and sickness from a video sitting in the car, fiance Michael said,
"We wanted to explain our situation and make a little bit of an announcement. Martha is pregnant."
Martha who battled through extreme sickness continued giving an update on her pregnancy. She also mentioned that she lost ten kilos in five weeks of pregnancy saying,
"It hasn't been this exciting, wonderful time for us. I don't want to sound like I'm complaining. We are so excited, we are so happy, it was a compete surprise.
Also, Read Abbie Herbert is pregnant! TikTok Stars is expecting Baby No. 2 with husband Josh Hernert
Details on the Hyperemesis Gravidarum of pregnant Kalifatidis
The reality star Martha Kalifatidis was left unable to eat or drink or even able to get up out of bed while she was carrying the fetus in the early days. She mentioned that she is around 3 months pregnant and recalled her Hyperemesis Gravidarum sickness saying,
"But at five weeks I was diagnosed with Hyperemesis Gravidarum. Which is severe chronic nausea and vomiting with no relief. It is 24-7. I literally didn't get out of bed for two months."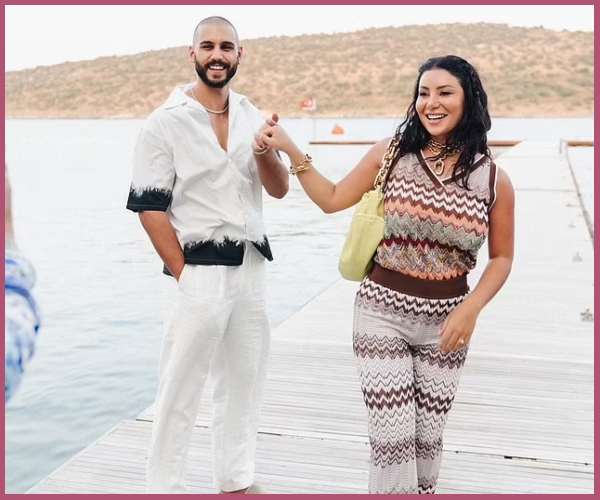 Martha is expecting a baby in the year 2023 following her December 2021. But because of her sickness, she became unavailable on social media.
"It was too early to share as well. We had to disappear offline and give a few excuses."
The couple shared their new relationship milestone after getting the spotlight in Australia two years ago. Needless to say, they got hinged after playing the 2019 series in the UK in the third national lockdown.
Also, Read Nick Cannon Gifted a New House to Pregnant Girlfriend Abby De La Rosa