Martha Stewart Finds Pete Davidson Extremely Charming And Calls Him The Son She Never Had!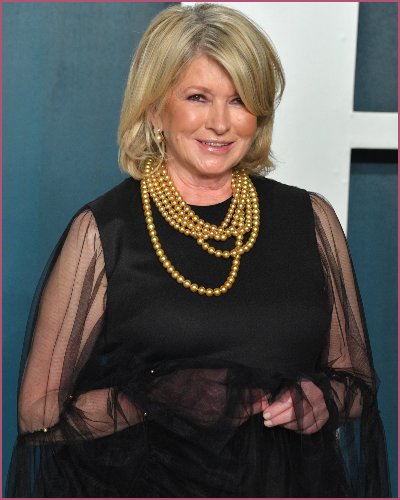 Martha Stewart publicly announced that she is not dating Pete Davidson.
A recent meme showed that the television personality was dating the comedian after his breakup with Kim Kardashian.
Stewart went on to call Pete her son.
---
Martha Stewart rubbishes rumors of her dating Pete Davidson
Martha Stewart feels maternal love for Pete Davidson.
The 81-year-old businesswoman found a recent meme hilarious that showed that she and the SNL alum were dating after the latter broke up with Kim Kardashian after 9 months of dating.
In a recent interview, Stewart said:
"Pete Davidson is like the son I never had,"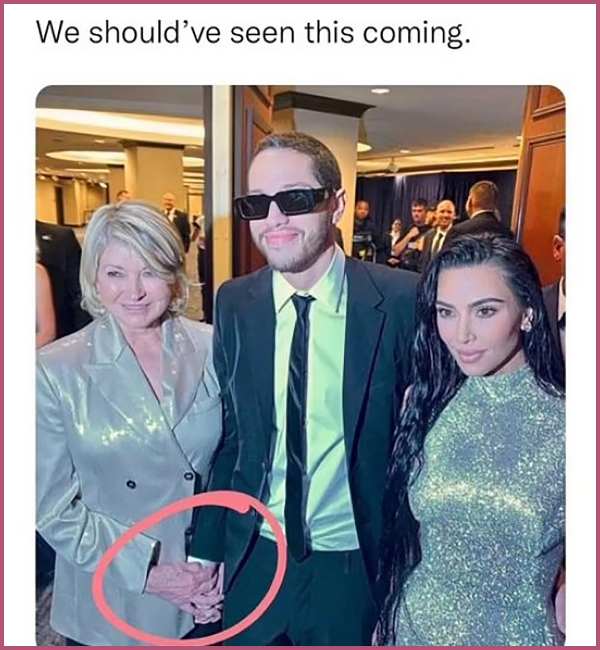 "He is a charming boy who is finding his way. I've invited him to come on my podcast and I look forward to hearing what he has to say."
Stewart had to say her part after a viral tweet with a photo of her holding Pete's hand posing for the cameras at the White House Correspondent's Dinner in April started circulating around the internet. Kim was also in the picture but all eyes were on Martha and Pete.
One fan shared the picture that has since gained more than 44,000 likes, with the caption:
"We should've seen this coming,"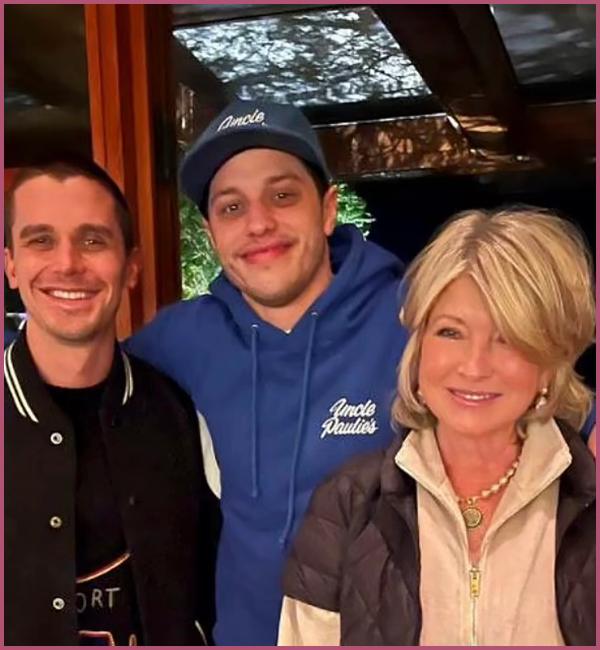 Stewart once called Pete and Kim an unlikely pair but cute together. She further added:
"They seem to have a nice affection for one another, which is so nice."
Also, Read Will Poulter Confirms Dating Bobby T As Their Kissing Pictures Go Viral!
Martha and Pete's past relationships
Martha married Andrew Stewart, a then student at Yale university with whom she shares a daughter named Alexis. The couple separated in 1987 and ultimately got divorced in 1990 after 29 years of marriage.
After years of divorce, she told:
"Getting divorced was a terrible thing for me, because we were the first to divorce in my family."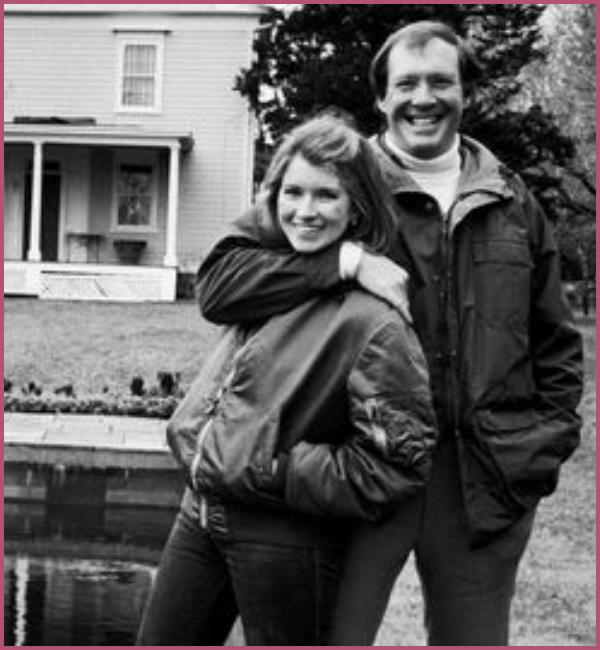 She went on to date famous actor Antony Hopkins but broke up with him after she watched his movie The Silence of the Lambs. She further went on to date billionaire Charles Simonyi, an early employee of Microsoft.
Pete on the other hand has dated a string of beautiful women before his relationship with Kardashian became known.
He dated women like Carly Aquilio, Cazzie David, Kate Beckinsale, who was 20 years his senior, and Margaret Qualley to name a few.
He also got engaged to Ariana Grande for a short time in 2018.
Also, Read Camila Cabello is Dating Lox Club owner Austin Kevitch!