18-Time Grand Slam Singles Champion Martina Navratilova Diagnosed With Throat And Breast Cancer!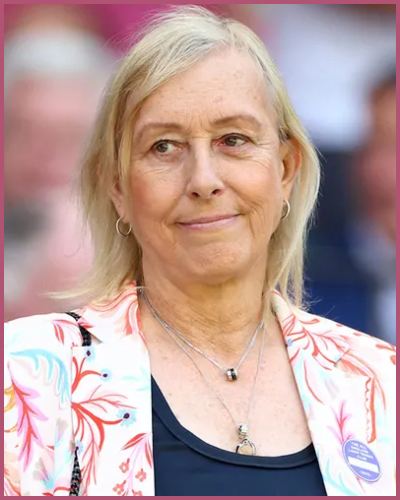 Martina Navratilova is widely considered one of the greatest tennis players of all time.
Navratilova has been diagnosed with breast and throat cancer. 
Both cancers have been discovered in early stages.
---
The 18-time Grand Slam singles winner, Martina Navratilova, has announced that she has been given the diagnosis with breast and throat cancer.
As she gets ready to "fight with all that she has," Navratilova said that both malignancies have been found at an early stage. Despite this, she remains optimistic.
She said:
"The double whammy is serious, but fixable, and I'm hoping for a favourable outcome. It's going to stink for a while, but I'll fight with all I have got."
The official statement read:
"Martina Navratilova has been diagnosed with stage one throat cancer. The prognosis is good and Martina will start her treatment this month. The cancer type is HPV and this particular type responds really well to treatment." 
She will begin treatment in New York this month.
At the WTA Finals in Fort Worth in November, the 18-time Grand Slam champion felt a swollen lymph node in her neck. A biopsy later confirmed stage one throat cancer.
When a "totally unrelated" lump in her breast was discovered during examinations, she was also given a breast cancer diagnosis.
Navratilova, who was scheduled to cover the Australian Open in January, will not be as active as she had planned due to her future treatment schedule. Instead, she expects to make sporadic remote appearances through Zoom.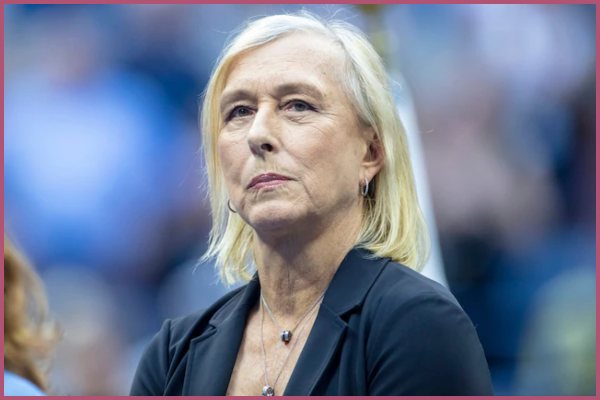 This is not the first time she is fighting cancer
In 2010, Navratilova was diagnosed with a non-invasive form of breast cancer called ductal carcinoma. She went through six weeks of grueling radiation treatment to get rid of cancer.
About her battle, she said:
"Surgery was easy but the radiation was trickier. It was six weeks of really low energy. Radiation just sucks your energy like a vampire, day by day."
She won her battle with cancer back then and let's hope and pray that the tennis legend fights off her disease once again.
Read more: Tennis Player Naomi Osaka Slammed The Criticism That She Received After Posting Her Bikini Pictures With Her Response
Martina Navratilova, who is regarded as one of the best tennis players of all time, has the most major trophies during the Open Era with 59, including 18 major singles titles, 31 major women's doubles titles, and 10 major mixed doubles titles. In the 1970s and 1980s, Navratilova dominated women's tennis alongside Chris Evert.
Navratilova is the only player in history to have maintained the top spot in both categories for more than 200 weeks. She was ranked No. 1 in singles for a total of 332 weeks (second only to Steffi Graf) and in doubles for a record 237 weeks.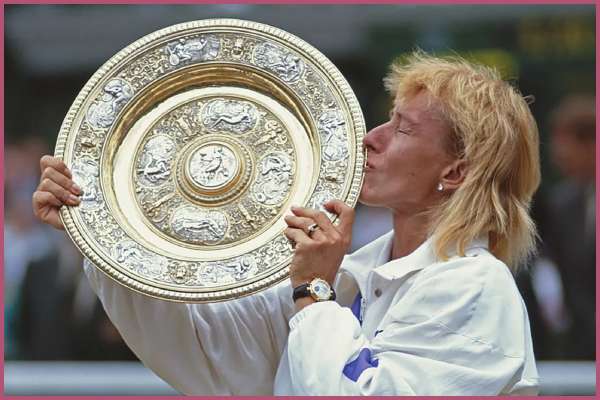 She set Open Era records for both singles and doubles victories with 167 and 177, respectively. In 1983 and 1984, she set a record by winning six straight solo championships while also capturing the Grand Slam in doubles.
Martina Navratilova disclosed that she was bisexual and that she had a sexual connection with Rita Mae Brown in an interview with sports reporter Steve Goldstein for the New York Daily News, but she asked him not to publish the piece until she was prepared to come out in public. 
On July 30, 1981, however, the New York Daily News released the article. Since then, Navratilova has changed her identity to lesbian.
Navratilova was in a committed relationship with Judy Nelson from 1984 until 1991 after meeting her at a match in Fort Worth in 1982. (at the time Nelson was married with two children). Their 1991 divorce led to a televised palimony case that was arbitrated.
At the US Open on September 6, 2014, Navratilova proposed to her longtime partner, former Miss USSR Julia Lemigova. The couple wed on December 15, 2014, in New York.
Also, read: Tennis Player Monica Puig married fiance Nathan Rakitt after a year of engagement